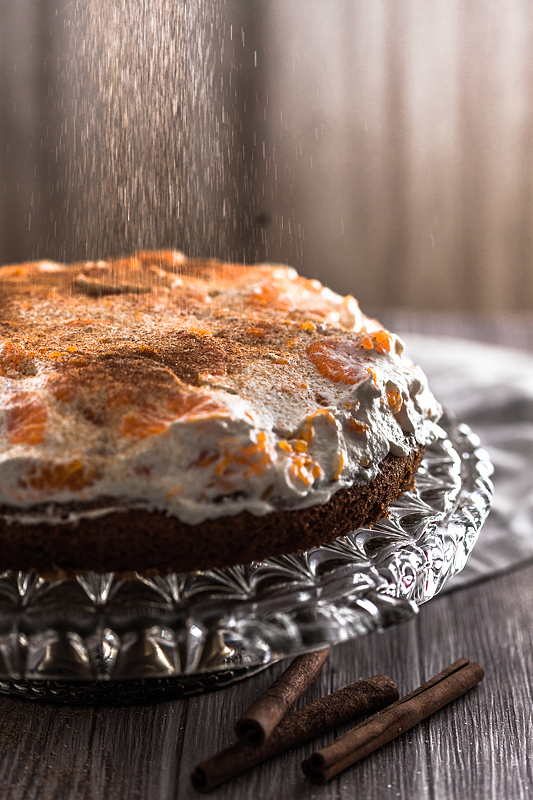 Fanta Cake in Kindergarten
Today it's all about earthworms, slinkies and the best birthday cake in the world, a German recipe – Fanta Cake
The time in kindergarten was something magical. I would totally write down a funny anekdote in great detail, but my memory only shows me fragments. Very beautiful and exhilarating fragments nevertheless – I can't say that about my teen years – but back in the days the world seemed to be a better place.
Every morning my granny or my grandpa would come and have breakfast with me and my brother and take me to kindergarten. Which conveniently lay just across the street (my brother and I would complain that all the other kids were driven to kindergarten, which is why my dad drove us for one special day. Funny, considering that the distance to the garage was longer than to kindergarten. But sometimes a dad's gotta do stuff to shut them kids down xD)
The beautiful thing about being a kid is that you can patiently occupy yourself for hours with the most simple activities. In kindergarten I played in the mud with my friends, collected earthworms and took care of those who looked slightly unhealthy (looking back, today I doubt the effectiveness of our efforts). Other examples would be Tetris on the old Gameboy, letting the Slinky slide down the stairs (I always got them tangled) and listening to audio dramas.
Back in the days during a rainy, four-week vacation in Hungary (in a one room hut) I would listen to the same audio of Bibi Blocksberg every day – the whole day – even though I had a full box of other plays. I had the same persistence, when it came to my birthday cake. Every year I would ask my mum to bake a Fanta cake for me.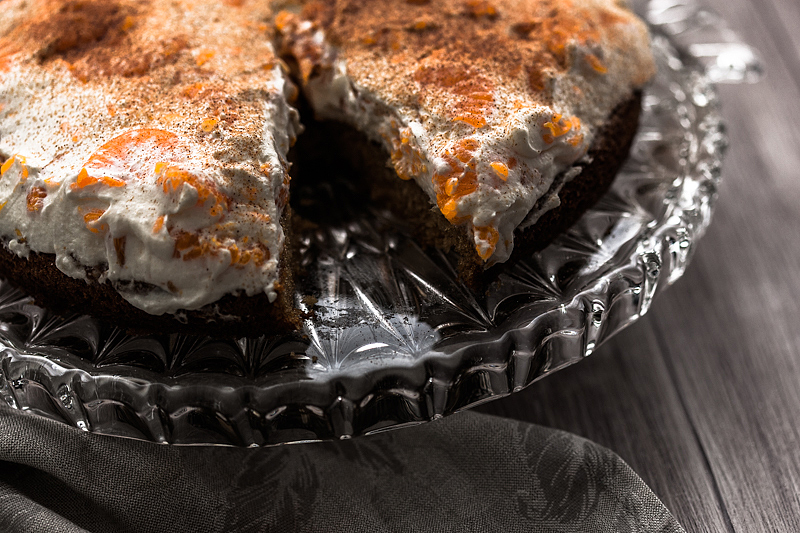 This is not a healthy cake without sin!
This recipe is, unlike my others, a really unhealthy one. No, I was not raised as a clean eater, and ate a lot of sweets and chocolate as a kid. I developed a healthier style in the last years only. I could be pretentious and make this recipe a healthy one, but first of all I truly think it's okay to eat sugary and fatty and nutrient poor from time to time and secondly I wouldn't even know where to start to make this cake sugar-free or vegan. I'm sure it could turn out pretty well, but I don't know if it would have the same taste as I remember from my childhood. Sorry guys, but I'm not only asking you to bear with me but also to try this recipe yourself.
The secret 'secret' of this cake is by the way hidden in its name. The Fanta, or any orange lemonade you like, is part of the ingredients for the dough and makes it incredibly soft and fluffy.
Fanta Cake
A kid-friendly birthday cake with a wonderfully soft base and a creamy mousse of heavy sour cream, whipping cream and canned tangerines.
Portionen / Serves:
1 cake springform pan (for a full baking tray double the ingredients)
Zutaten / Ingredients
For the base
2 eggs
125 g sugar
1 scoop of vanilla sugar
60 ml Oil
75 ml Orange Lemonade
125 g flour
2 tsp baking powder
For the topping
450g canned tangerines
300 ml whipped cream
2 scoops of whipping cream stiffener
3 scoops of vanilla sugar
300 g heavy sour cream
Cinnamon & Sugar
Baking
Lower and upper heat
approx. 180°C / 356°F
approx. 25 minutes
Zubereitung / Instructions
Dough
Mix eggs, sugar and vanilla sugar with an electric whisk until foamy. Add oil and fanta.
Press flour and baking powder through a sieve and add it gradually to the dough.
Grease a cake springform pan and add the dough.
Bake for 25 minutes at 180°C / 356°C and let it cool down afterwards.
Topping
Mix 1,5 scoops of vanilla sugar and whipping cream stiffener together. Add to a large bowl together with the whipping cream and whisk until stiff.
To another bowl add the rest of the vanila sugar and stir it together with the heavy sour cream and tangerines.
Spread the topping evenly on the cake base and sprinkle with cinnamon sugar.
Anmerkungen / Notes
Feel free to message me for any questions concerning american measurements and unknown ingredients 🙂