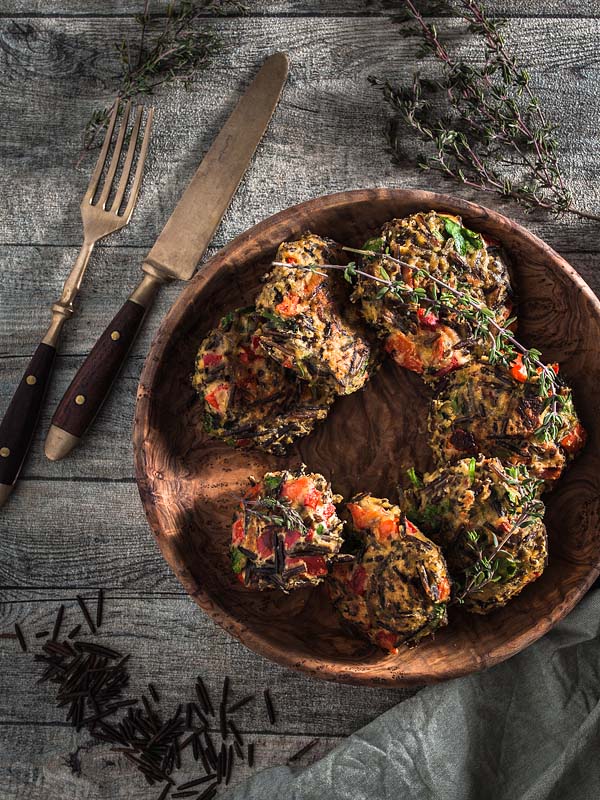 (Sponsored content for Das Ethno-Kochbuch / EMF Verlag)
The German Version of this article provides you with a detailed review of Karolina Przybylska's cookbook 'Das Ethno Kochbuch'.  Due to the fact that this book is only available in German (yet) I merely provide you with the recipe.
In case this book will ever be translated into other languages I'll let you know here 🙂 So far: Enjoy a free recipe for delicious wild rice patties.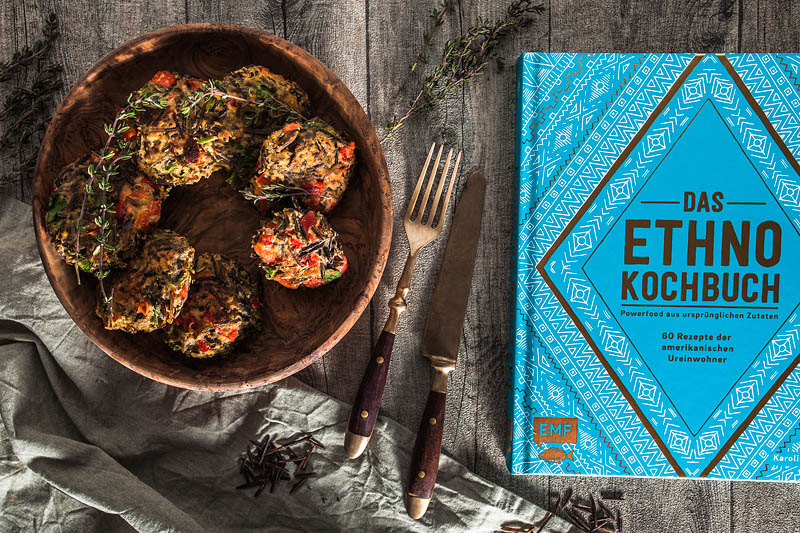 Fried Wild Rice Patties
Portionen / Serves:
8 - 10 patties
Zutaten / Ingredients
ca. 160 g wild rice
ca. 240 ml water
1 red pepper
2 tbsp corn flour *
some fresh thyme
some fresh parsley
salt, pepper
Frying oil
* I actually had some trouble with the texture of my patties and had to add much more than 2 tbsp of corn flour. After a little talk with the author we came to the conclusion that there's different kinds of corn flour that cause such an immense change. In my case I simply added a little water and some chick pea flour to get the perfect juicy yet solid patty texture
Zubereitung / Instructions
Boil the rice in a pot for 40 - 50 minutes (or use a rice cooker like me lazy ass). Wash and dice the pepper, mince the thyme and parsley and add it to the rice. Fry it for a couple of minutes.
Turn down the heat add the corn flour (and some water if necessary) and mix it together thoroughly.
Let the dough cool down until it's hand warm and form flat little patties.
Heat oil in a pan and fry your wild rice patties from both sides until golden.
The wild rice patties are super delicious - warm and cold.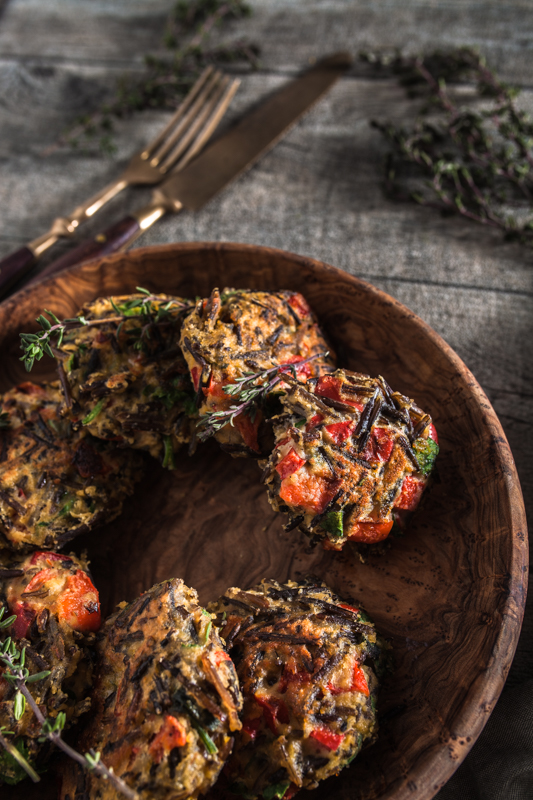 Another recipe from the book is following next week 🙂
Next time we're satisfying our sweet tooth so you can already look forward to it 😀