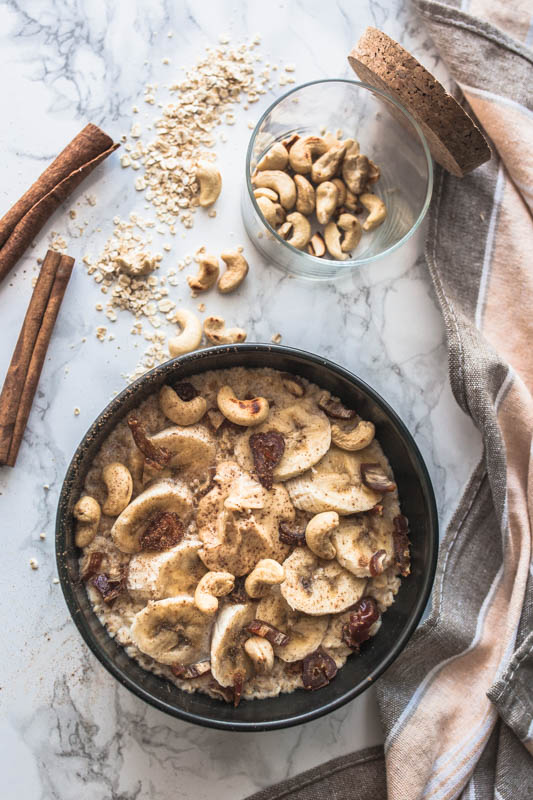 Today I have a quick and easy microwave oatmeal for you. Sweet and rich and creamy with cashew butter and a lot of cinnamon. The best thing about it? Within 5 minutes you have a steaming bowl in front of you, so this recipe is perfect for hectic and stressful mornings. Nothing is more annoying than starting into the day with a stomach growling.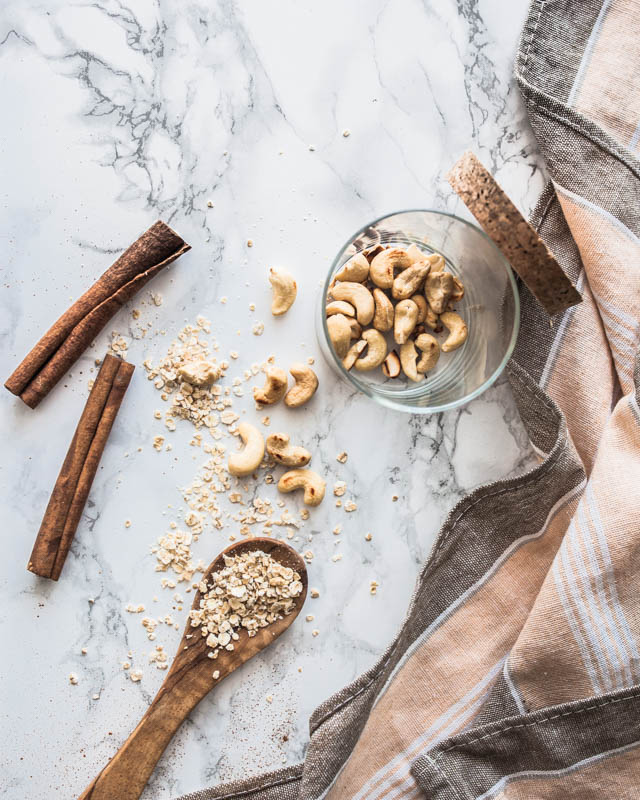 It's been a while since I posted my last microwave oatmeal. In the meantime I've supplied you with recipes and inspiration for breakfast bowls from the stove (which are easily adjustable to microwave versions):
And here is the Microwave Porridge 1.0

But lately out of laziness I decided for the quicker version again and could confirm once more that the quick microwave oatmeal turns out as soft and creamy as the version from the stove.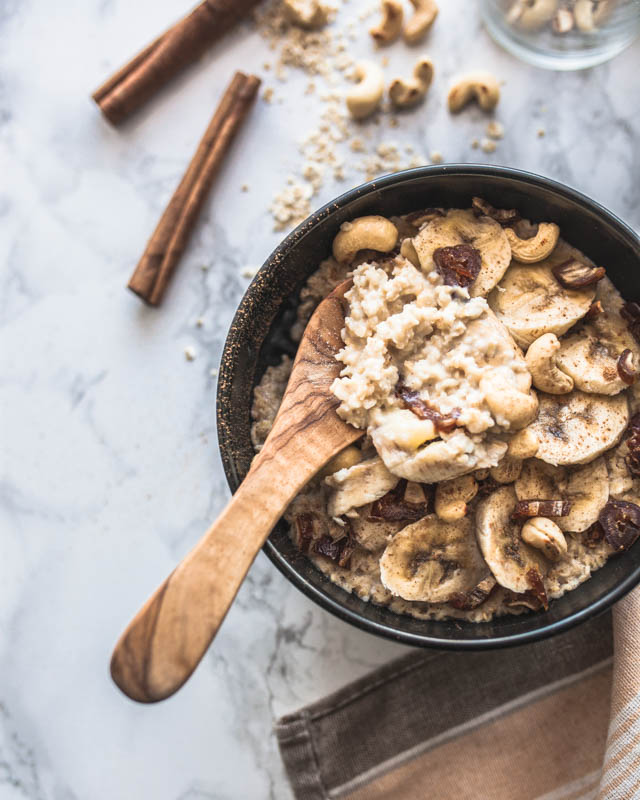 I prepared this oatmeal wit cinnamon and cashew butter, which is a very fine combination even with regard to the forthcoming spring time. As far as I am concerned I could eat cinnamon throughout the whole year.
But especially on those freezing cold days cashew butter and cinnamon are the perfect combination. Creamy, rich and so so tasty!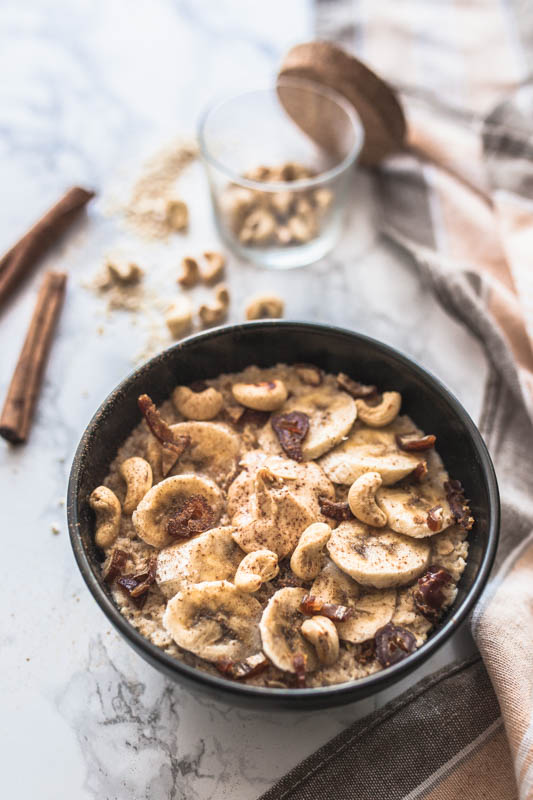 Without further ado, here's the recipe:

Easy microwave baked oatmeal with cashews and cinnamon
Author:
Sabrina Dietz / Purple Avocado
Portionen / Serves:
1 Portion
Zutaten / Ingredients
1 cup / about 80g rolled oats
2 cups / 300ml almond milk → of course this recipe will work with water as well. Yet, your oatmeal will be less creamy, but also less in calories (and sugar)
1 tbsp / 25g cashew butter (recipe)
1 tsp cinnamon
TOPPINGS
1 banana
roasted cashew nuts
2-3 dates
more cinnamon (more is always better when it comes to cinnamon)
OPTIONAL
sweetener of choice (e.g. maple syrup, agave syrup, coconut sugar, honey...) - if you are using a sweetened milk already this probably won't be necessary)
Zubereitung / Instructions
Add the rolled oats with almond milk, cashew butter and cinnamon to a microwave save bowl and mix them together.
Heat it up in the microwave for 1 minute, take the bowl out again and stir it thoroughly.
Add it for another minute to the microwave. In the meantime you can slice the banana.
Take the oatmeal out again, give it another good stir and add the banana slices on top.
Let's put it into the microwave for a last round. 1,5 – 2 minutes this time.
Overall I heated my oatmeal for 4 minutes in total, while stirring it every minute. Depending on your microwave and desired texture it might take you shorter or longer. My microwave oatmeal had a moist and creamy texture after 4 minutes.
You can now decorate your oatmeal with toppings to taste. I added roasted cashew nuts, chopped dates and more cinnamon. Serve immediately.
For more inspiration have a look at my last microwave oatmeal.