Avocado Salad with Tahini Dressing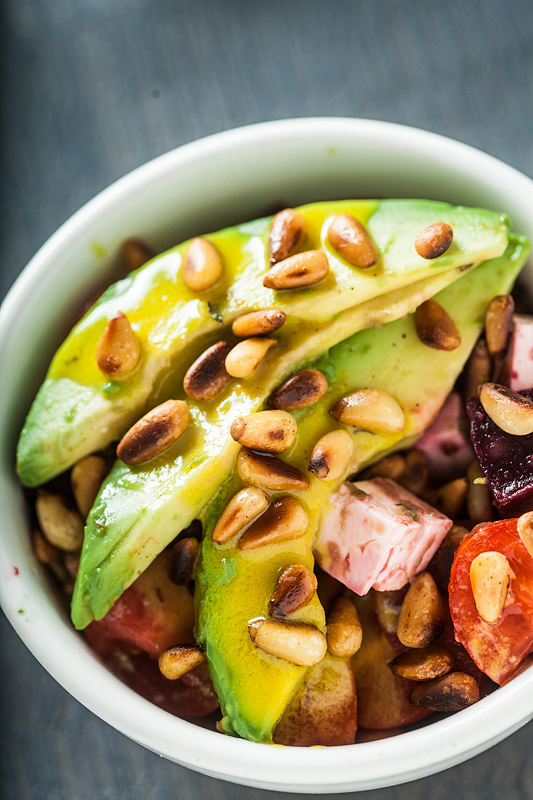 Portionen / Serves:
a satisfying lunch / dinner for one person
Totally up to you, add whatever you feel like; this is what I had in storage
Avocado
Cooked beetroot
Some cherry tomatoes
Feta cheese
Pine seeds or any other kind of seed or nut
Olive Oil
White wine vinegar
a dash of lemon juice (always goes well with Tahini)
1-2 tbs tahini (start with less and add more if needed)
a pinch sugar
salt
other spices to taste (I used some turmeric)
Dice the vegetables into bite-sized pieces
Roast the pine seeds in a pan without oil carefully until they become a bit darker (don't go away while doing this, they burn easily)
Mix the oil (2-3 parts) and the vinegar (1 part) in a jar
add the lime juice and sesame paste and stir if thoroughly. If it doesn't blend well add some more oil or water
Add the salt, sugar and spices and stir again. Pour it over your salad and enjoy it right away or let it soak for a while.
Recipe by
Purple Avocado
at https://purpleavocado.de/en/avocado-salad-tahini-dressing/