Couscous with Spinach and Peanut Sauce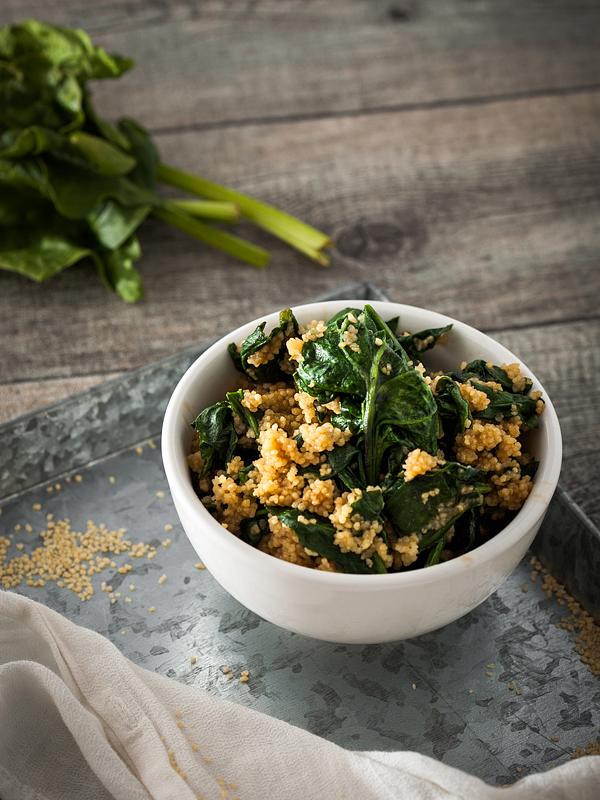 Portionen / Serves:
one serving
3 hands full of fresh spinach
1 tsp fresh cheese
some salt
1 cup couscous
2 tsp peanut butter
1-2 tbs soy sauce
2 cups water
Heat some oil in a pot / pan
Take 3 hands ful of spinach, rip the leaves roughly with your hands and add them to the pot. Stir them until they have shrunken a bit and add the fresh cheese and some salt.
Stir the peanut butter with soy sauce and water roughly in a glass. Add the sauce mixture and couscous to the pan bring it to a boil and stir it for 5 minutes. Be careful to not let the couscous burn.
Recipe by
Purple Avocado
at https://purpleavocado.de/en/couscous-spinach-peanut-sauce/