Mango Lassi - a refreshing yoghurt drink from India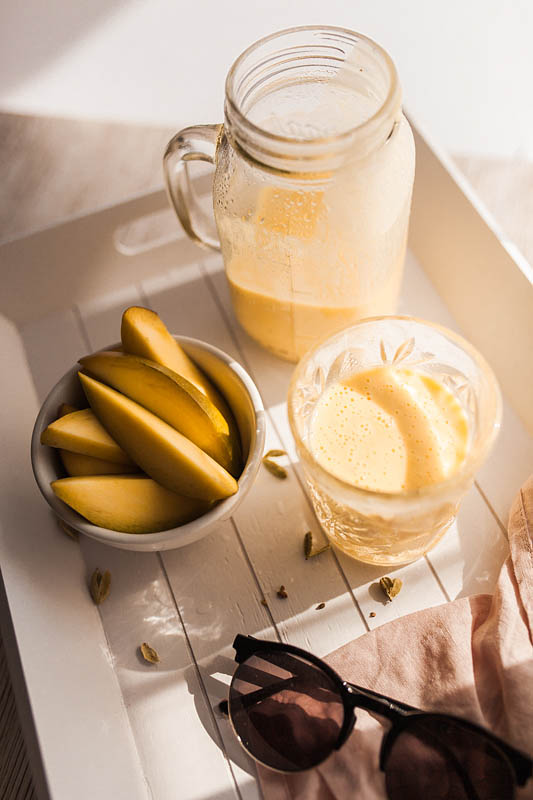 Portionen / Serves:
for about 1,5 liters
~ 300g mango, fresh or frozen
500g yoghurt or soy yoghurt
~ 500-600 ml water
1 – 2 tsp cardamom (whole)
sugar / agave syrup / honey to taste
Add the mango, yoghurt and water to a mixer / smoothie maker (an immersion blender should work too, though) and blend until smooth.
Add the cardamom to a mortar and beginn by roughly pounding on it to loosen the seeds from their shell. You should now be able to easily remove the leafy shells from the mortar. Then continue grinding the cardamom seeds to a rough powder.
Add the cardamom to the mixer and blend again. Add more of the spice to taste.
Sweeten with sugar, agave syrup or honey if necessary.
Recipe by
Purple Avocado
at https://purpleavocado.de/en/mango-lassi-yoghurt-drink-cardamom/