Orange Carpaccio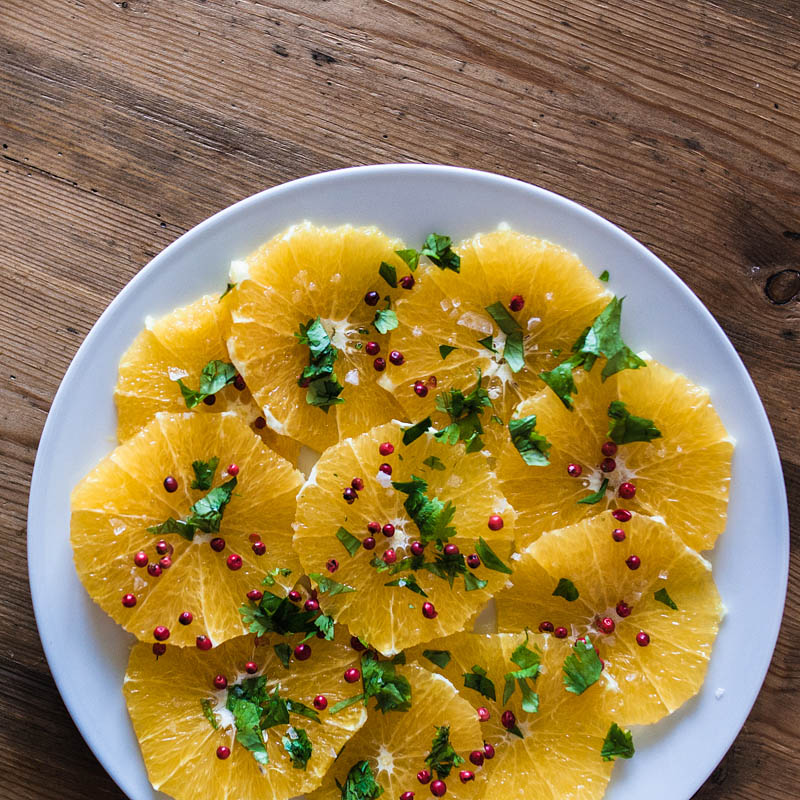 1 – 2 big oranges
1 – 2 tbsp olive oil
fleur de sel
rose / red pepper berries
fresh coriander
Cut the top and bottom of the orange so that it can stand freely.
With a sharp knife cut off the skin, including the white, leaving only the orange pulp.
Cut the peeled orange into thin slices and lay them on a plate.
Garnish with olive oil, fleur de sel and the red / rose pepper. Lastly mince the coriander and spread it on top.