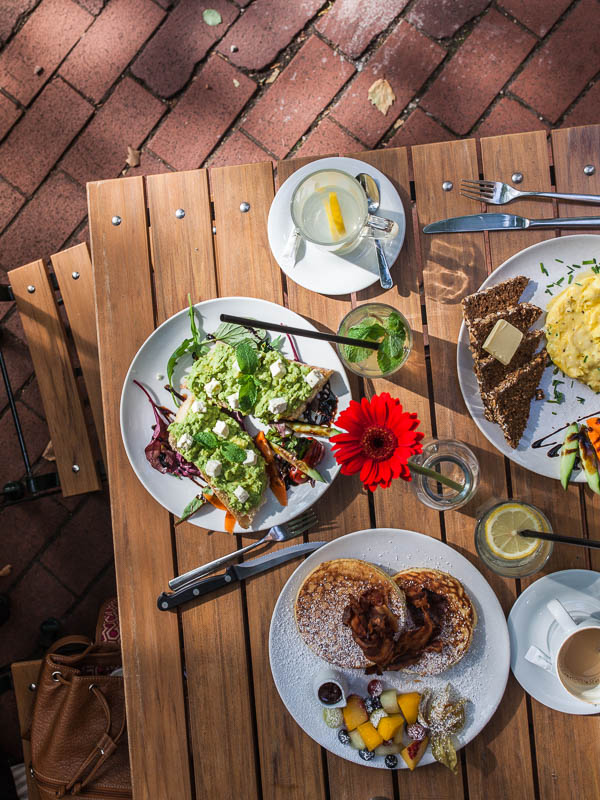 The Restaurant Guide Hamburg now has to offer another marvellous breakfast spot besides the Mutterland. This time we're looking at the Café von der Motte in Ottensen. We had a cozy morning, let go of all the stress for a while and enjoyed delicious pancakes, avocado baguette and scrambled egg in the sun under the trees.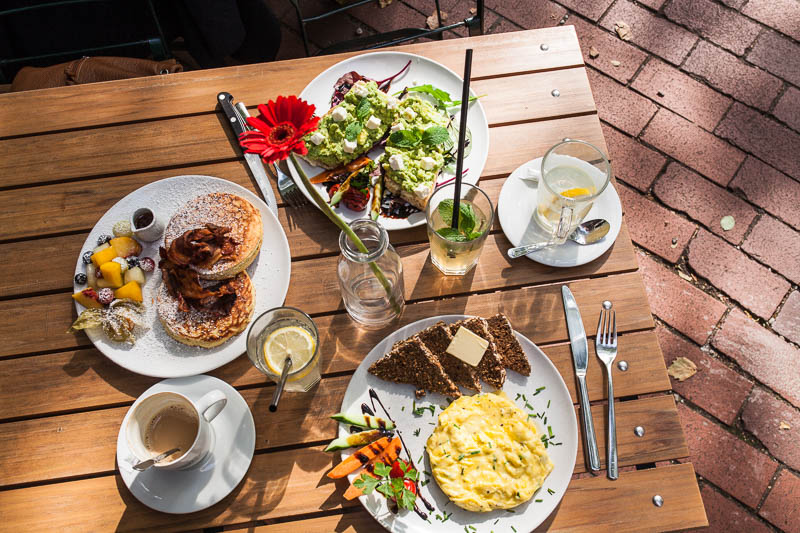 Ottensen is a district that belongs to Hamburg Altona but you can reach it easily via bicycle or public transport. The Café Motte is located in a calm pedestrian area and therefore perfectly suited for a snugly breakfast feast outside.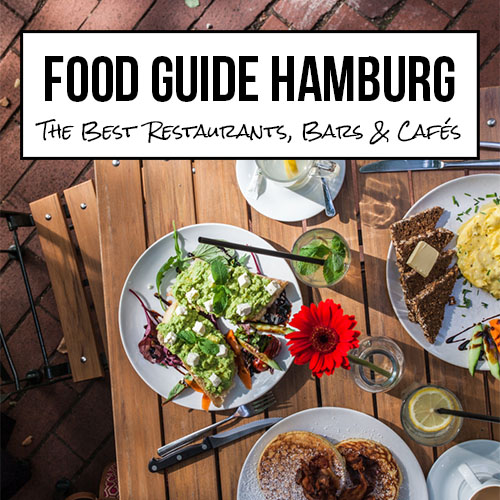 Ottensen, by the way, is worth a visit in general, let it be for culinary or shopping purpose 😉 You might want to start with a breakfast at Café Motte for example before going on a little shopping trip along the pedestrian area.
As I already mentioned, Café von der Motte is beautifully located. The interior itself is light an cozy, a glass vitrine is showcasing all the cakes of the day.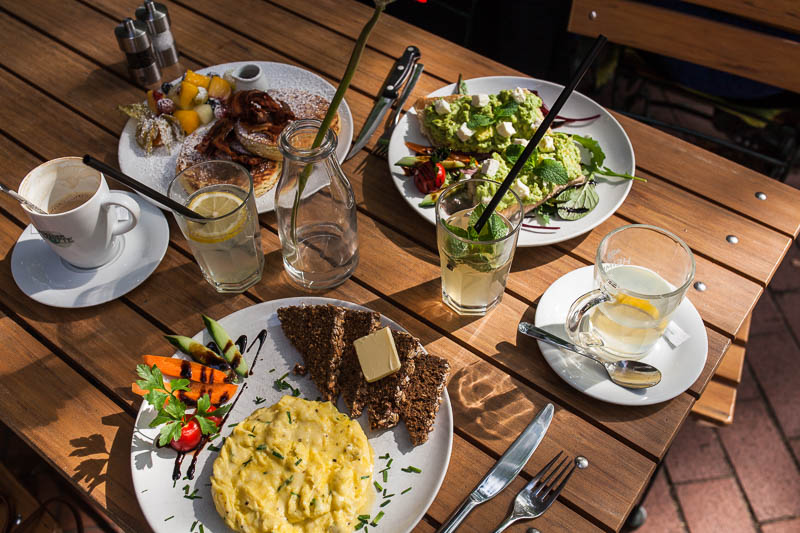 We started our breakfast, as usual, with homemade lemonade. It's something typical you get in almost every restaurant and this one was pleasently sour and refreshing. I ordered a Café au lait as well.
We ordered 3 meals from the breakfast menu. Though we would have loved to try some of the cakes, we were too stuffed for any other bite. Yet, just from the look, we highly recommend to try their cakes.
Breakfast choices – healthy to sinful
The scrambled egg is served with some whole grain dark bread and butter, as well as some crisp veggies with balsamic vinegar. For the scrambled egg you can choose between herbs, tomatoes, cheese and bacon. A delicious breakfast classic.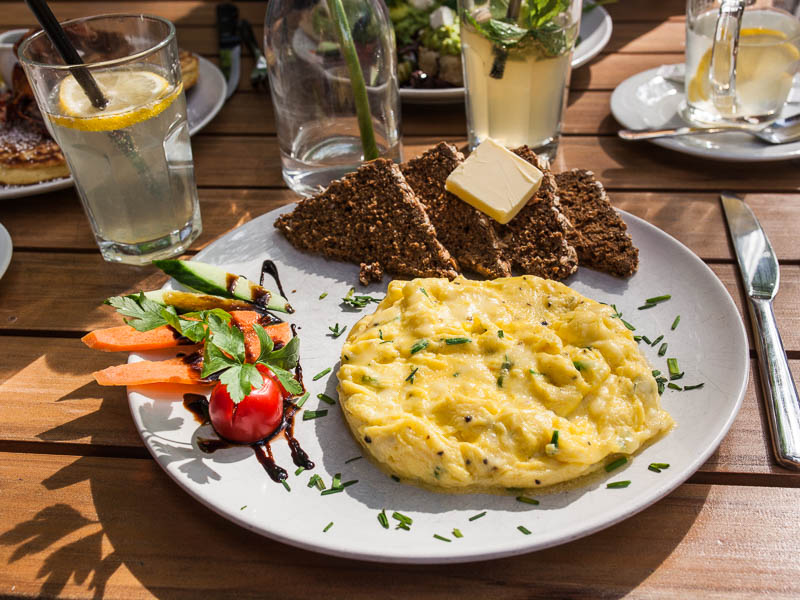 The pancakes with maple syrup get their special twist thanks to the bacon. I love the combination of sweet and salty and was rather happy that Jenny doesn't like bacon and I got to savour all of that crisp and crunchy goodness.  The pancakes were quite thick and fluffy, yet a little too dry to my taste. The maple syrup was able to make up for it, just not completely.
When you order the pancakes you will get a little fruit salad as well. Fitness-thumbs up!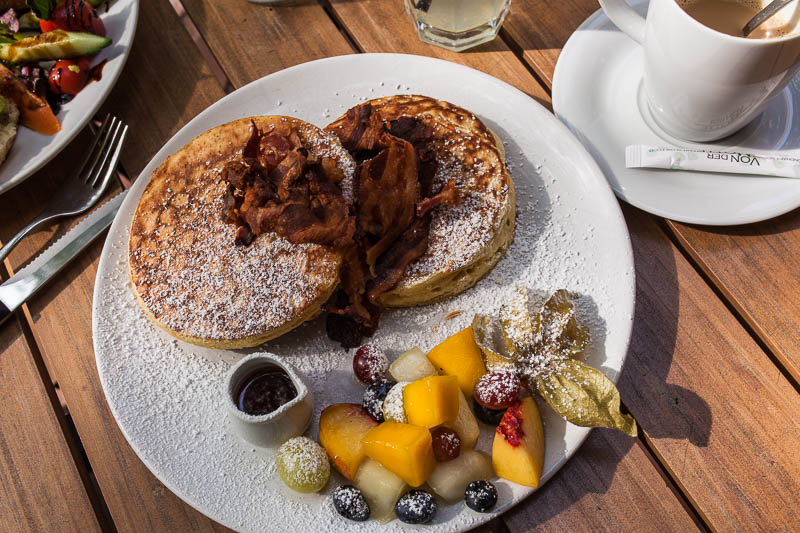 My favourite dish of the day, as you don't often get it in that quality and quantity. This avocado baguette was simply delicious. The baguette was very crisp and must have been covered with at least half an avocado. It was then topped with some feta cheese and mint leaves, all served on fresh salad and veggies.
If you can't decide on one of the foods above I'm sure you will find something else suitable in the menu. From classic breakfast to cakes and healthy breakfast options you have the widest choice you could wish for. After breakfast times you can choose from various tasteful snacks such as salads or sandwiches
If you happen to visit the Von der Motte say Hi from the Purple Avocado 😉
Mottenburger Twiete 14
22765 Hamburg
* A big thanks to the Café von der Motte for providing us with a free meal. However, this post represents my own opinion and wasn't recompensed else wise.
Pin it for later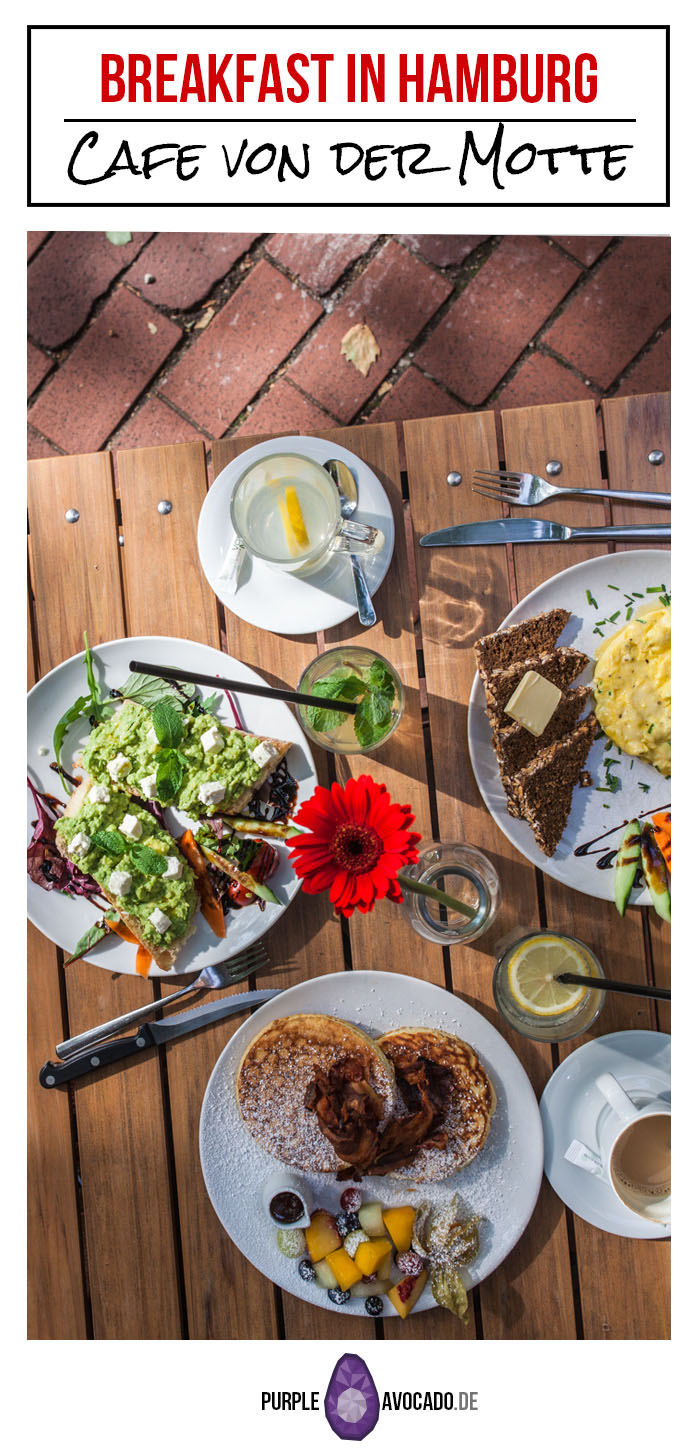 More delicious food in Hamburg