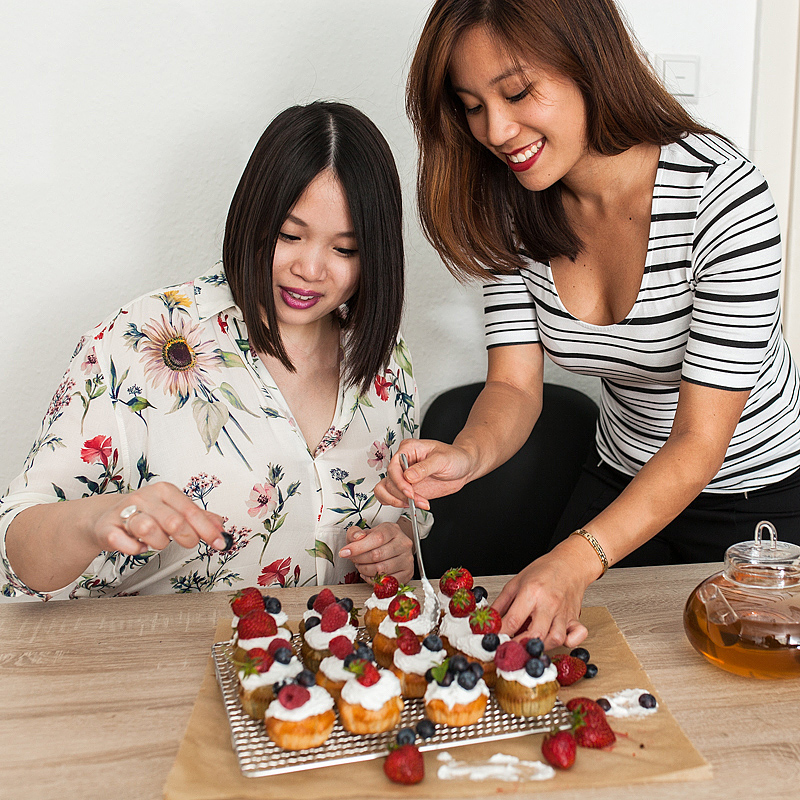 Food from Friends enters the second round.
This time I visited Mimi and Rose from Mimirosefoodlove.
Food from Friends is a project dedicated to the joy of cooking and savoring in company. From time to time I get to visit people I appreciate or strangers I want to get to know and together we prepare their favourite dish. You can see the result of our efforts in the form of a little story with a recipe here on Purple Avocado.
Mimirosefoodlove
Mimi and Rose are as new to the food blogging universe as I am. Consequently we had to do a cooking project together.
I know Mimi from my school days and we already had two photo shootings together (there's also quite an entertaining anectode about a barstool).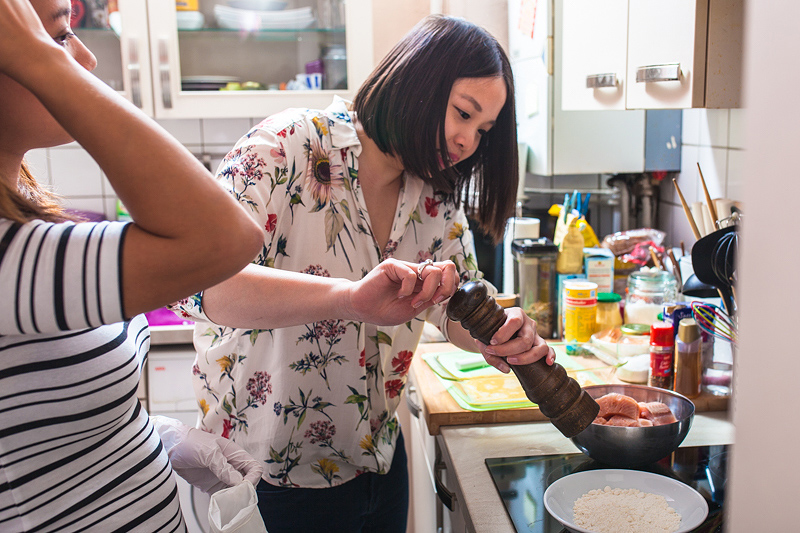 Mimis and Roses Foodblog is a versatile collection of fresh and light dishes and lovely baked goods that sound too good to not to try.
Hence, for our joint cooking afternoon we prepared a crisp and fresh salad with homemade sesame fish sticks as well as some matcha cupcakes with coconut cream and fresh berries.
Matcha Cupcakes with Coconut Cream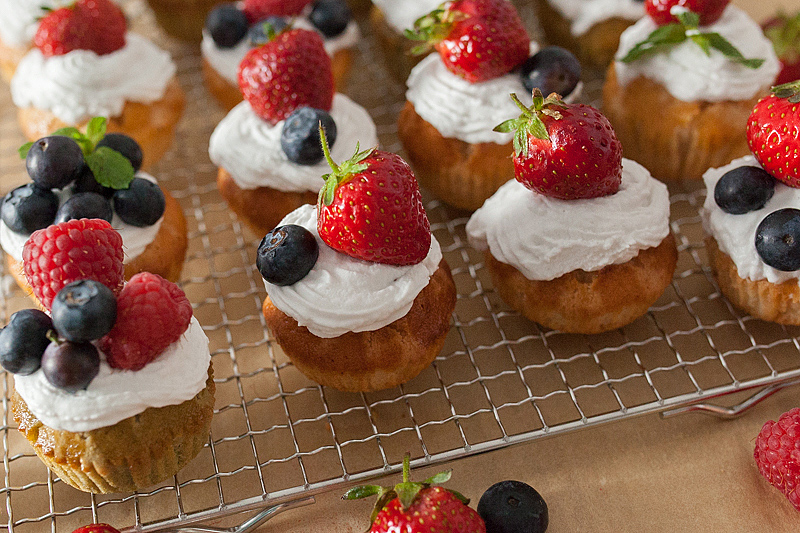 If you want to create those beautiful matcha cupcakes yourself, you can find the recipe on Mimirosefoodlove: Matcha Cupcakes with Coconut Cream and Berries
The recipe is currently only available in German, but Mimi and Rose are working hard to provide an English version soon as well.
A very simple yet very effective and delicious recipe. Especially the coconut cream delighted the three of us immensely.
Fish sticks in sesame crust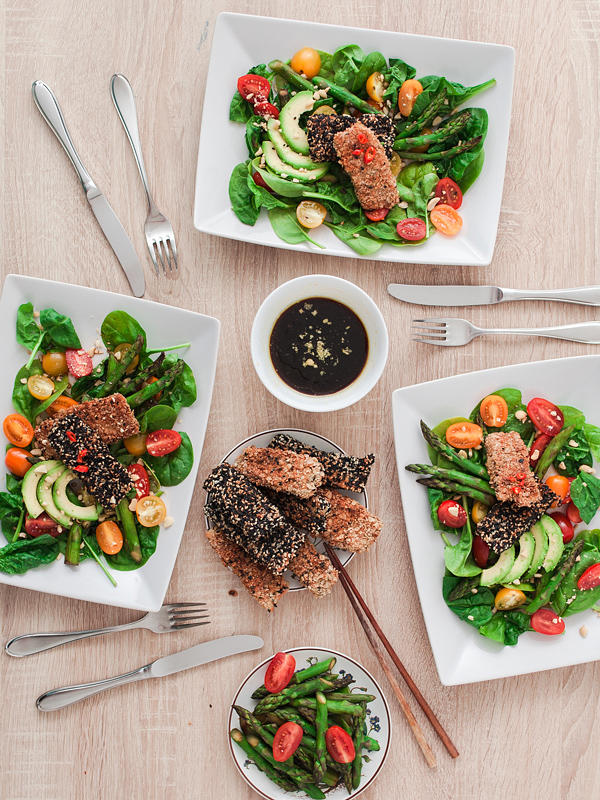 The recipe for the salad with sesame fish sticks is available on my site, scrolling a little further down. The effort compared to the taste was pretty minimal. Merely the sesame crust for the fish takes some time (but it's so totally worth it guys!)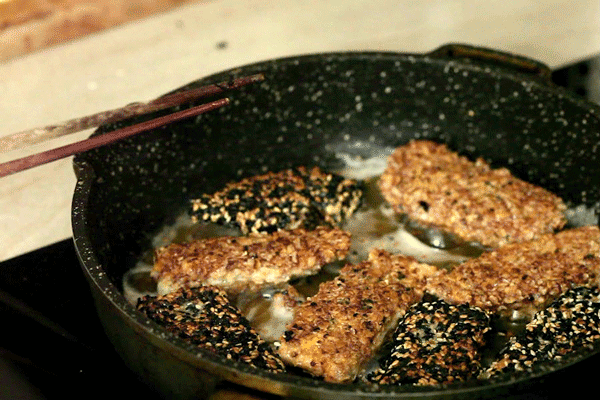 Fresh spinach will form the basis of this summery salad together with cherry date tomatoes. Some crisp green asparagus and creamy avocado complete the arrangement. The protein source of this dish will be salmon filet that mimi and rose covered in a crust of dark and light sesame / oats. Doesn't it look beautiful bubbling in the pan?
The dressing with soy sauce, oil and rice syrup is extremely easy and quick to make and underlines all the other tastes decently.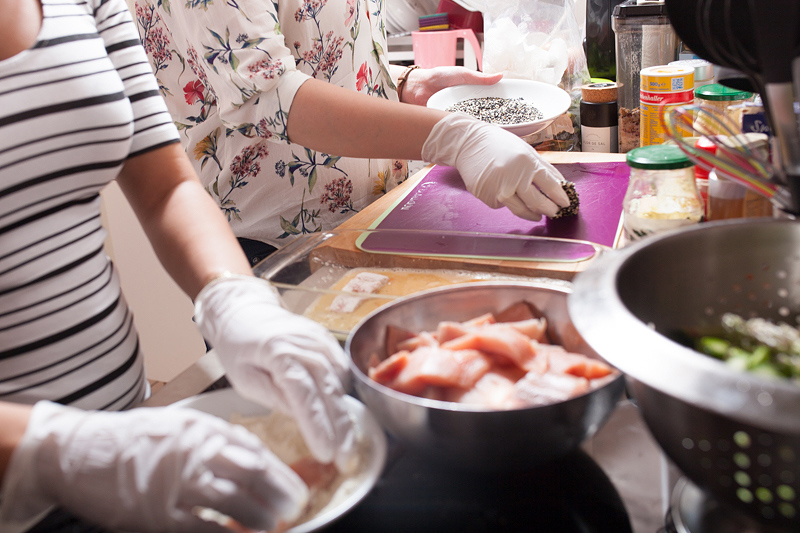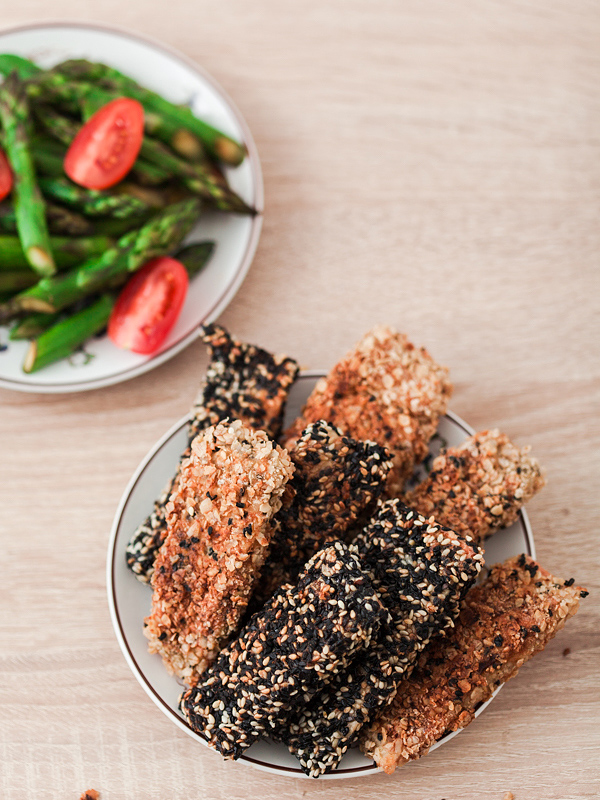 Sesame Fish Sticks on a summery Salad with Soy Rice Dressing
Portionen / Serves:
4-6 servings
Zutaten / Ingredients
For the Dressing
4 tbsp soy sauce
4 tbsp rice syrup
2 tbsp olive oil
2 dashes of lemon juice
Sriracha to taste
pepper
For the Salad
1-2 avocado
500-800 g green asparagus
300g cherry tomatoes
75-150 g baby spinach
400-800 g salmon filet
50-100 g light sesame
50-100 g black sesame
75-1500 g oats
100-200 g flour
1-2 eggs
a dash of water of your favourite plant milk
oil, salt, pepper
Zubereitung / Instructions
Remove the ends of the asparagus and divide into three or four. Halve the tomatoes and clean and dry the spinach.
For the dressing mix together all the ingredients and put aside
Slice the salmon. Mix the dark and black sesame together. Add flour and some salt and pepper to a large bowl. Add the eggs to a bowl.
Coat the salmon pieces with flours first, then with the egg mixture and the sesame / oats in the end.
Bake them in a hot pan with oil until the crust is crunchy and golden brown of colour. Let your deluxe fish sticks drip of on a paper towel.
While baking the fish you can fry the asparagus in a hot pan without oil (if you feel like it, you can always add oil).
Cut the avocado into slices.
Arrange all the salad ingredients on plates, drizzle the dressing on top and garnish with the sesame fish sticks.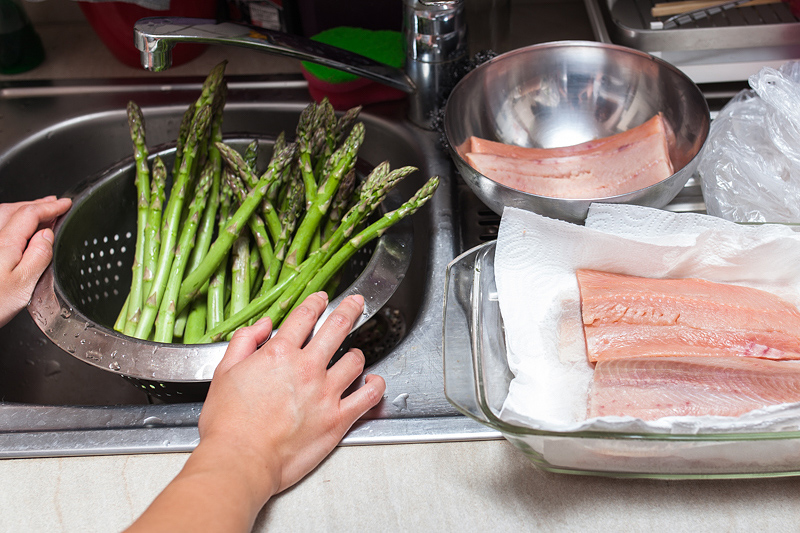 To sum it all up here's again all the links to the Mimirosefoodlove experience 🙂
Mimifosefoodlove Foodblog
Recipe for Matcha Cupcakes with Coconut Cream  (currently only available in German)
Mimiundrosefoodlove on Instagram
Mimirosefoodlove on Facebook
If you like this project and would like to invite me to your place and show me some mad sushi rolling skills or how to make the fluffiest pancakes ever, how to perfectly fillet a fish or what the secret ingredient of your veggie casserole is then feel free to shoot me a message at mail@sabrinadietz.com. Doesn't matter where you're from, I'd love to get to know all you interested, passionate people!