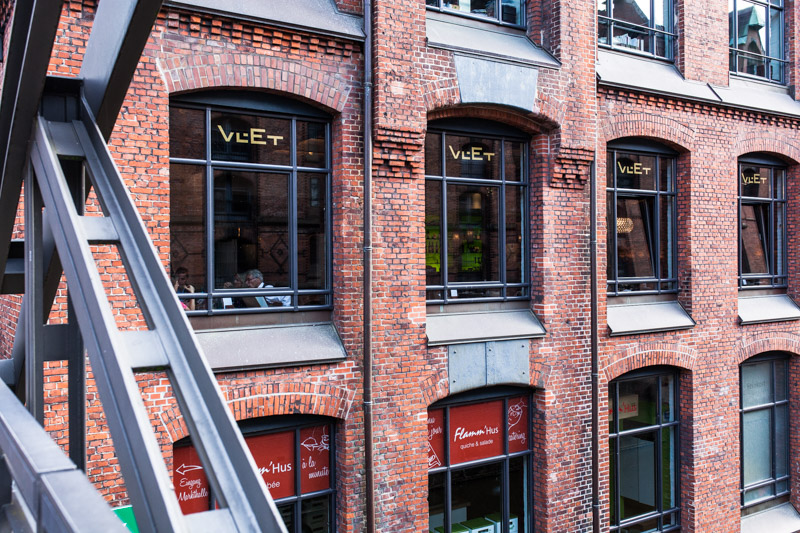 News from the Restaurant Guide Hamburg: Sorry for beginning my review like that, but one of the top reasons to visit the Vlet is definitely the charismatic chef Knut. However, this excellent alliteration is not the only reason that makes the Vlet such a great culinary choice. The food was fairly good as well 😉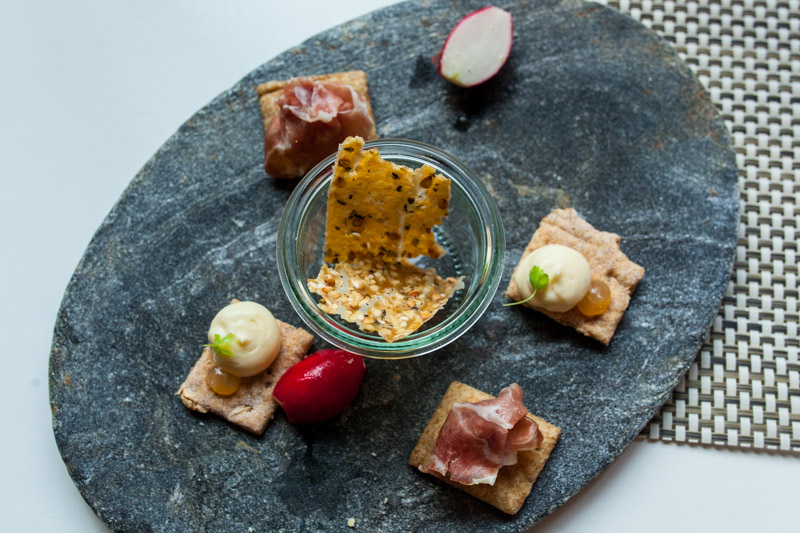 The Vlet is located in Hamburg twice. While the Vlet at the Alster serves good, traditional food from Hamburg and goes a little more to the touristy side, the Vlet at the Speicherstadt (= Warehouse District) is interpreting their dishes a little more fancy and modern. The chef Knut served us a marvellous 7 course menu which was inspired by the traditional Hamburg cuisine in a modern and exciting way.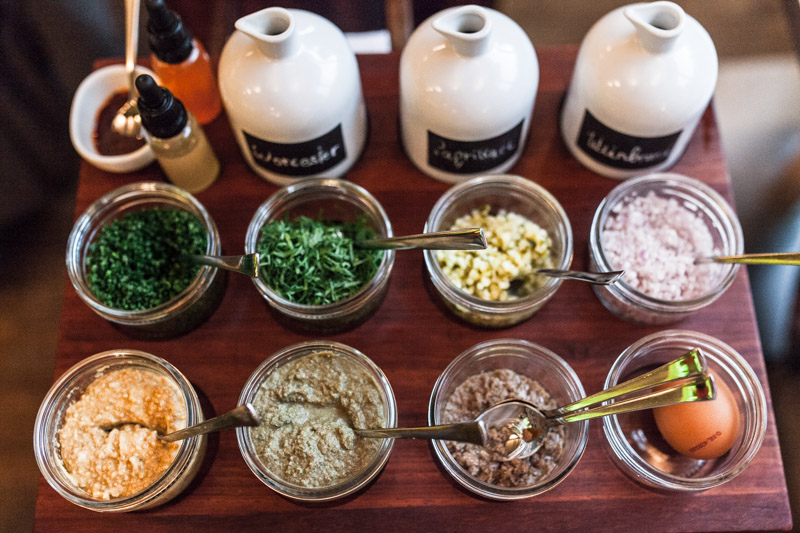 The food was not only excellent in taste but also presented in an extraordinary way. The tartar for example was prepared at our table with ingredients of our choice and the oysters came in a steaming brew of black tea.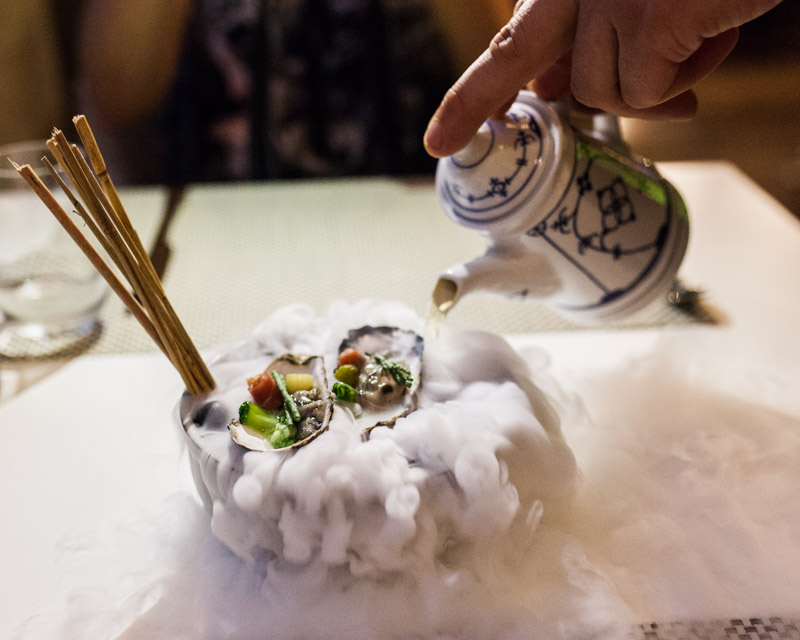 By the way: If you happen to fancy one of the dishes shown let me inform you that the servings will be bigger if you order them as an entree. You will be satisfyingly full afterwards 😉 In our case we were 'forced' to try as many meals as possible 😀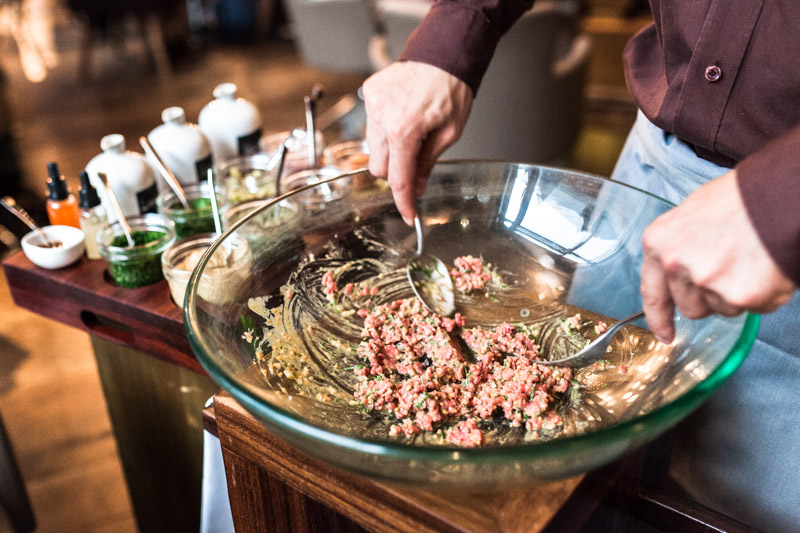 As I've already mentioned in my post about the Landhaus Scherrer, in restaurants I focus on a cosy atmosphere and staff that loves their job. While some of the guests were rather arrogant and ill behaved, the waiters and waitresses were friendly and professional at any time. The interior is designed in a modern industrial style and has a nice view towards the warehouse district.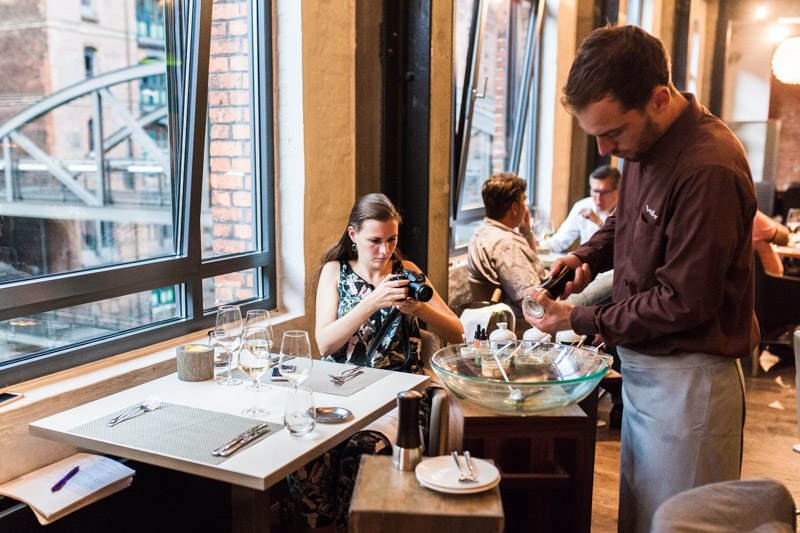 Here's our menu of the evening in some more detail: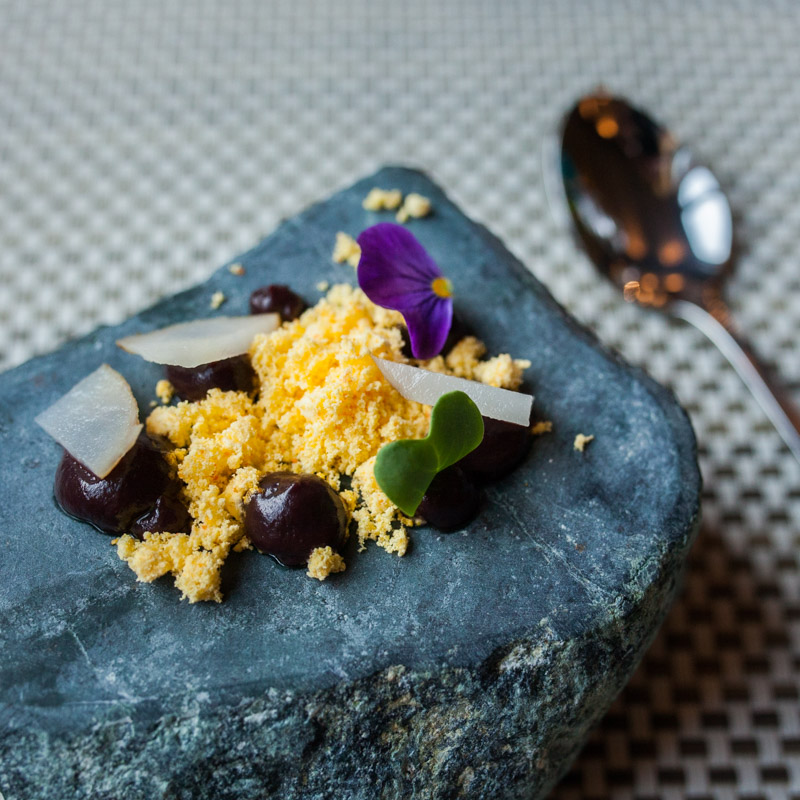 Amuse-gueule
'Malto' ( I have no idea what it is, sorry!) and carrot gel. A very interesting thing indeed and my first contact with 'gel' which was our constant companion during this evening 😉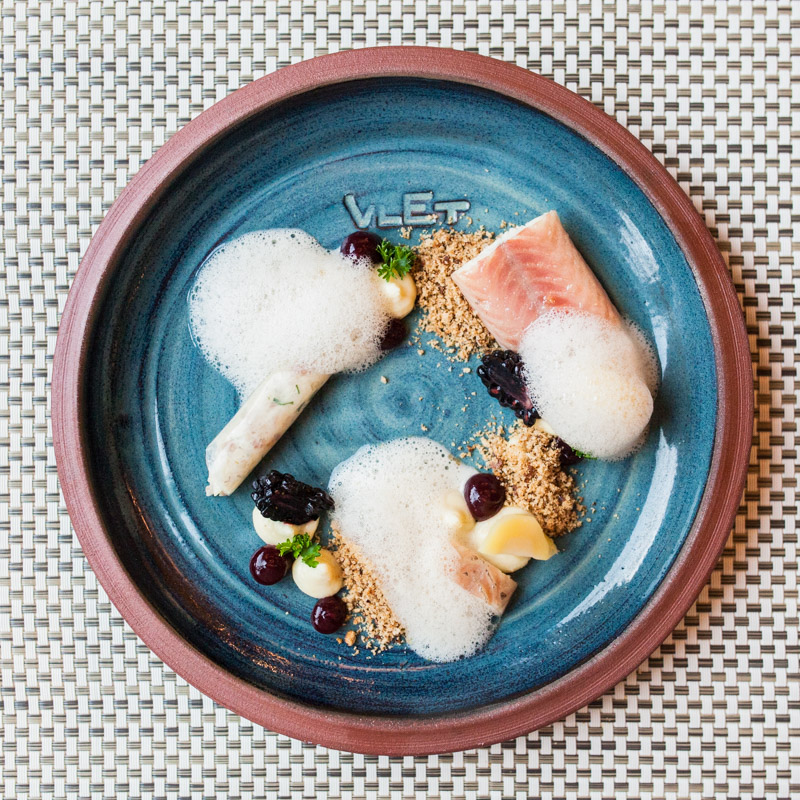 I
Smoked eel, parsnip, a foam from anise, apple tartar, apple crème  and blackberry gel. I like smoked eel a lot and this mix was simply incredible.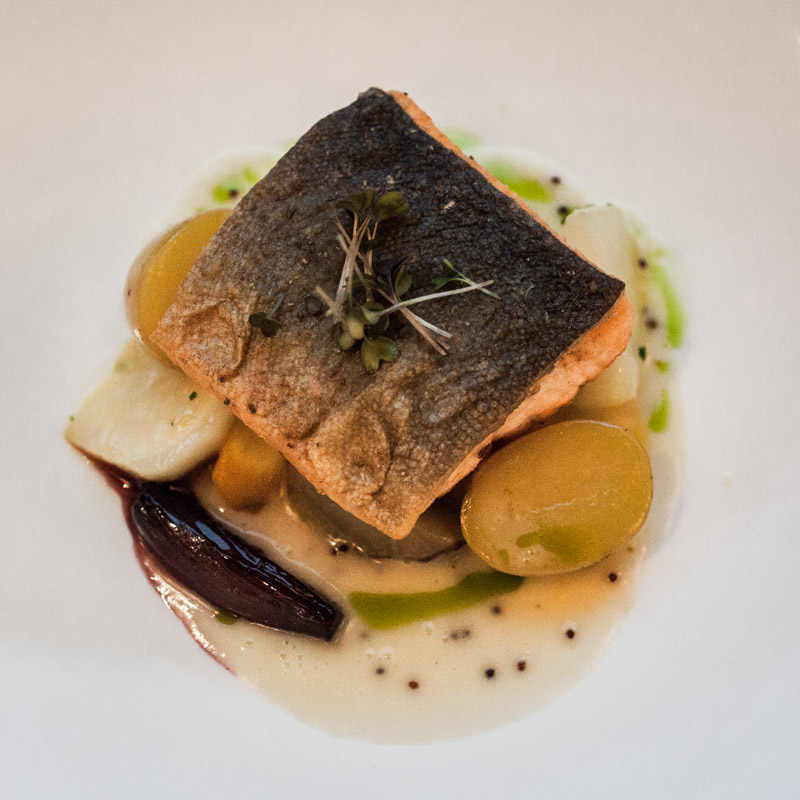 II
Char, warm mustard sauce, potatoes, topinambour, yellow carrot and may turnip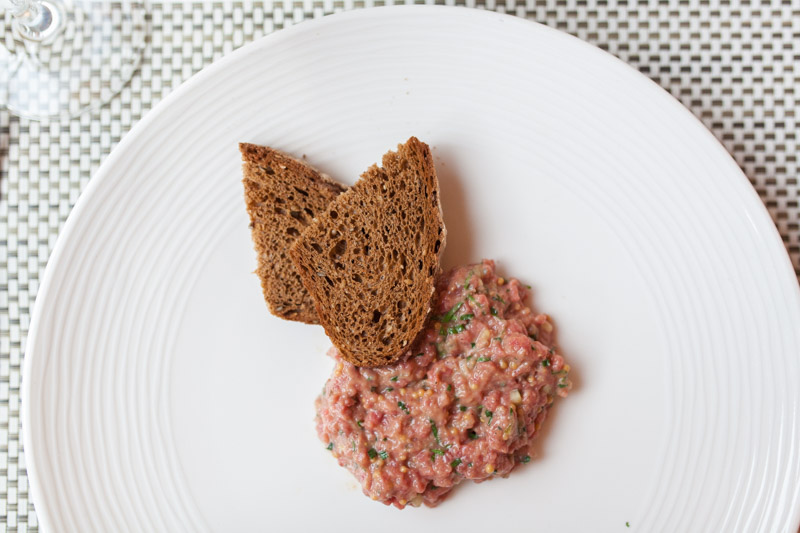 III
Tartar, freshly prepared at the table with ingredients of choice. We simply chose everything 😀 Egg yolk, mustard, anchovies paste, capers paste, parsley, shallots, chives, pickles, Worcester sauce, pepper oil, brandy vinegar, chili oil, chili paste and horseradish oil.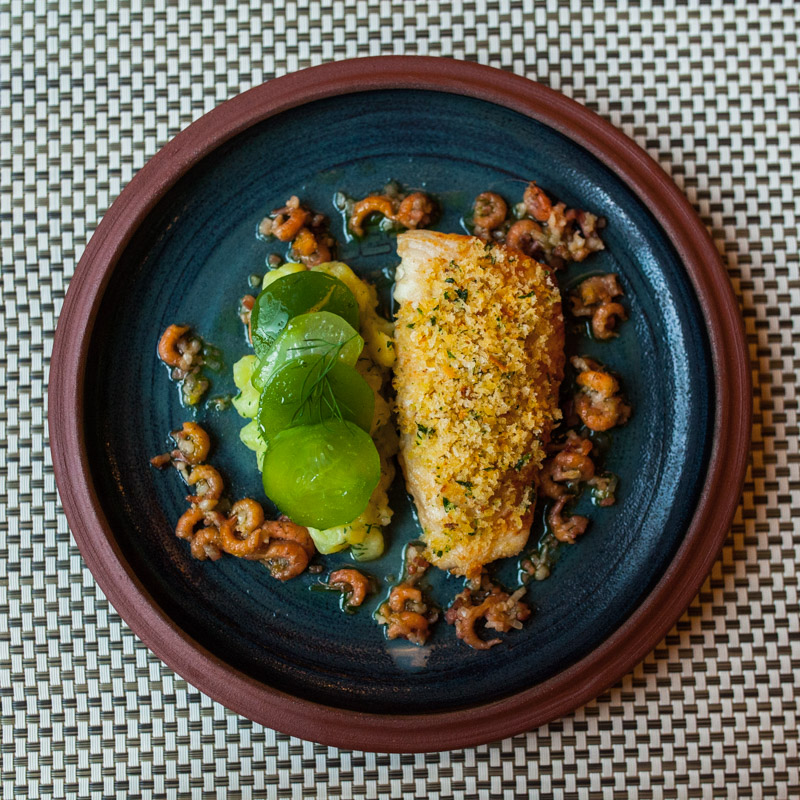 IV
Plaice Finkenwerder-style with bacon and cucumber salad. Yes please! Sometimes you need nothing more than a good, traditional dish. I would definitely order this course as a main the next time.
V
Sylt oysters with cucumber. As beautiful and impressive this dish was served, I am simply not a huge enthusiast of oysters (except for the oysters au gratin from the meatery 😉 )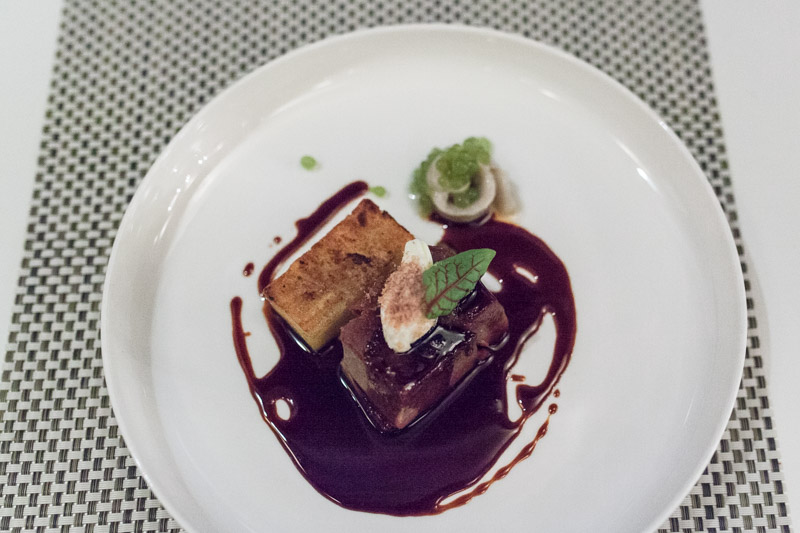 VI
Lobscouse with caviar, hering, stacked potatoes and a quail's egg. Lobscouse (Labskaus) is a very old and traditional sailor's dish of stewed meat (mostly beef) with potatoes and onions. This dish is either loved or hated but if you'd like to try something very Northern German go for it, the Vlet's version is really good 🙂
[sorry, no photo as it was too dark and the ice cream melted to quickly]
Pre-Dessert
Why should you settle for one dessert if you can have two? The 'bad weather sorbet' with lemon gel looked like a crashed ice cream cone and was super refreshing and not too stuffing after all the prior deliciousness.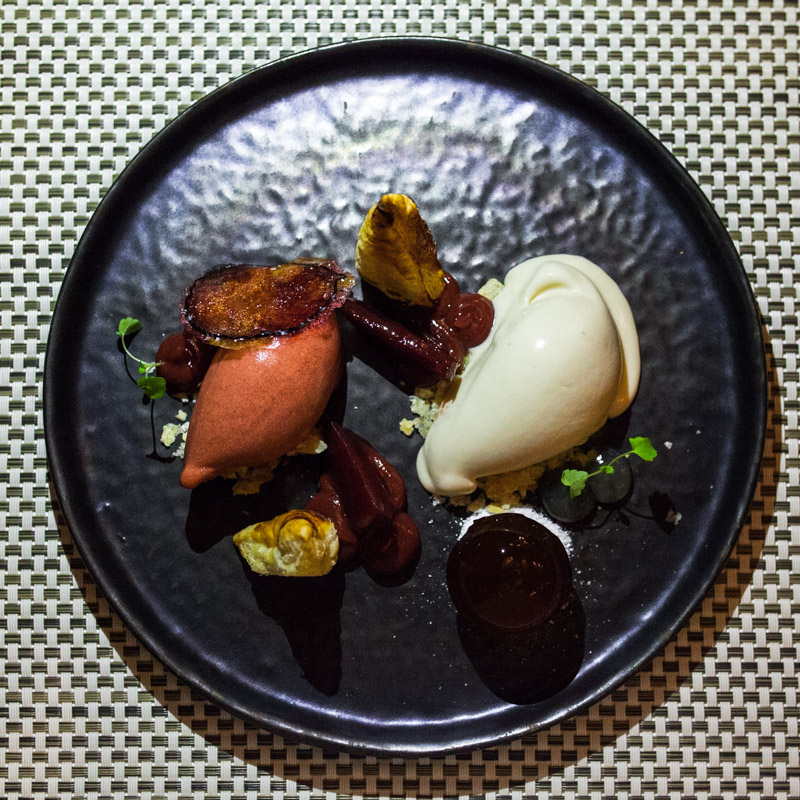 VII
Plum sorbet, compote and pulp, black tea ice cream and a ball of black tea gel – yes you read it correctly – Black. Tea. Gel. Ball. Despite being stuffed beyond all measure I could have eaten a second plate of this.
In a nutshell
Vlet in the warehouse district
A modern cuisine, that is prepared and presented very creatively.
Prices
Four-course-menu 69€
Six-course-menu 89€
corresponding beverages for 36€ resp. 48€
My recommendations
Plaice Finkenwerder
homemade tartar with ingredients of choice
Website Vlet in der Speicherstadt
Am Sandtorkai 23-24
20457 Hamburg
*A big thanks to the Vlet for providing me with a free meal. However, this post represents my own opinion and wasn't recompensed elsewise.
This post is part of the Food Guide Hamburg: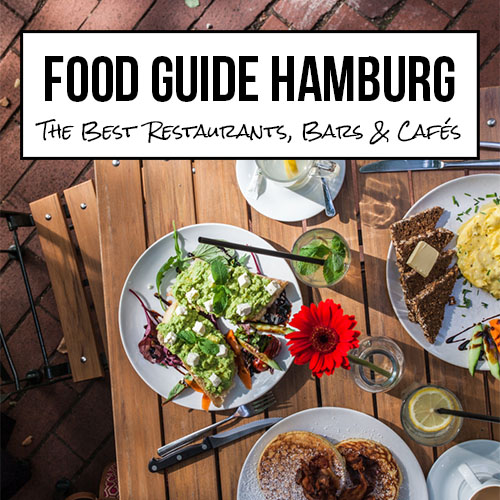 Pin it for later