Hamburg is quite the pretty German city, eh? Definitely worth a visit. Yet, considering the costs for accommodation, guided tours, tickets and stuff you might run out of cash faster than you can say 'Elbphilharmonie'. Hence, for the temporary completion of the 'Food Guide Hamburg' I got you covered with the 9 most affordable and best restaurants in Hamburg from breakfast to dinner. Those 9 restaurants and cafés stand the proof that you can dine out deliciously in Hamburg on a budget, too.
---

* This post is not sponsored. I wasn't paid to recommend those restaurants, I'm simply sharing some great experiences with you.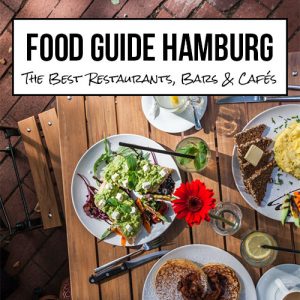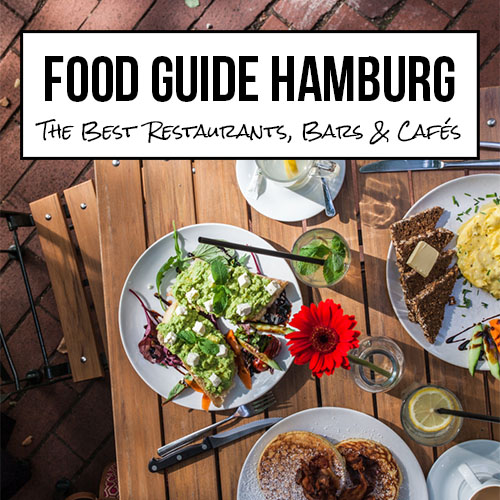 The best cheap eats in Hamburg (also: the best vegetarian restaurants in Hamburg)
(!Warning: Crappy food photos following!)
---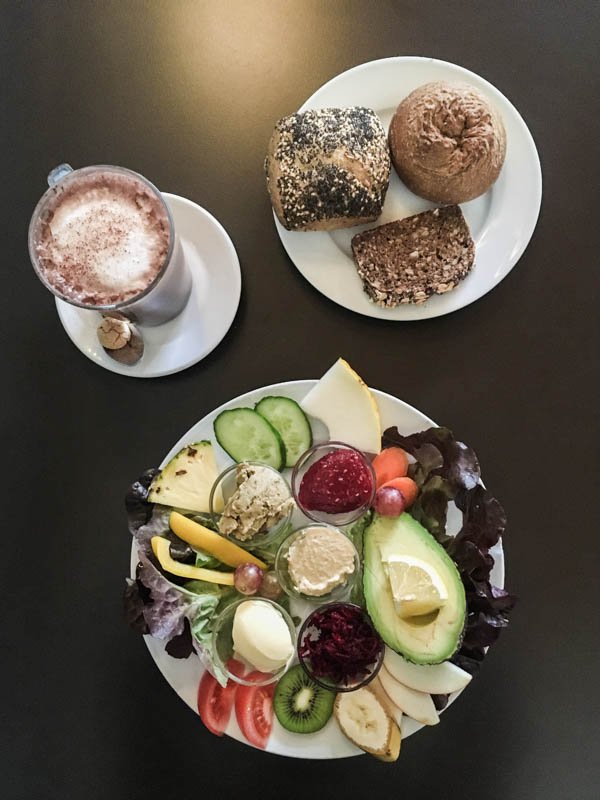 1. Saal II – Breakfast in Hamburg's Sternschanze
(vegetarian + vegan friendly Restaurant)
Right in the heart of the beautiful 'Schanzenviertel' (lit. Star Sconce) lies the Saal II. If you're looking for a cheap spot for breakfast, this is the place to be. I enjoyed a massive and fresh vegan breakfast with avocado, hummus and lots of fruits and veggies. If you have a sweet tooth, go for the french toast.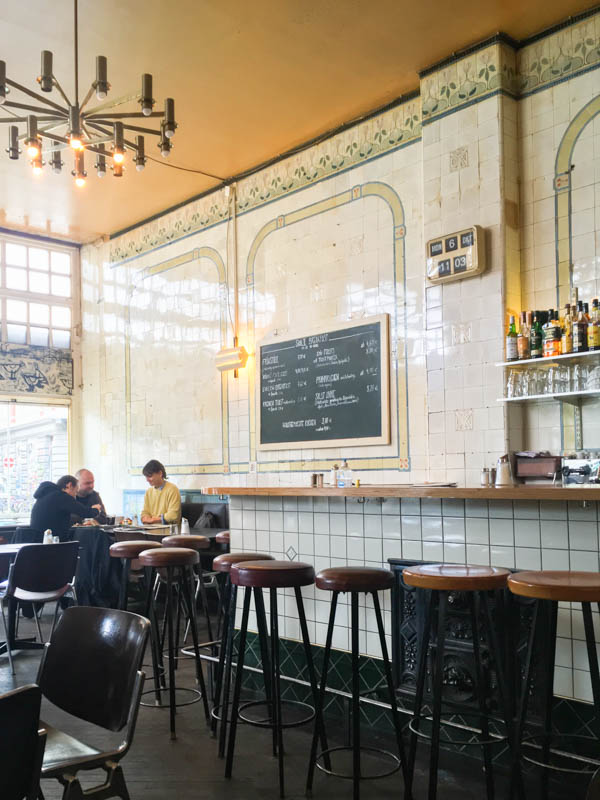 2. Kimu Falafel – Healthy Fast Food Hamburg
(vegetarian + vegan friendly Restaurant)
Falafe, Kebap and Co. is something you will find in almost every corner of Hamburg. Yet, I was told to pay Kimu Falafel a visit, which lies just a stone's throw from the train station 'Sternschanze', hence the perfect place for a post-party-snack.
3. Mamalicious – Canadian breakfast and the best vegan pancakes of Hamburg
(vegetarian + vegan friendly Restaurant)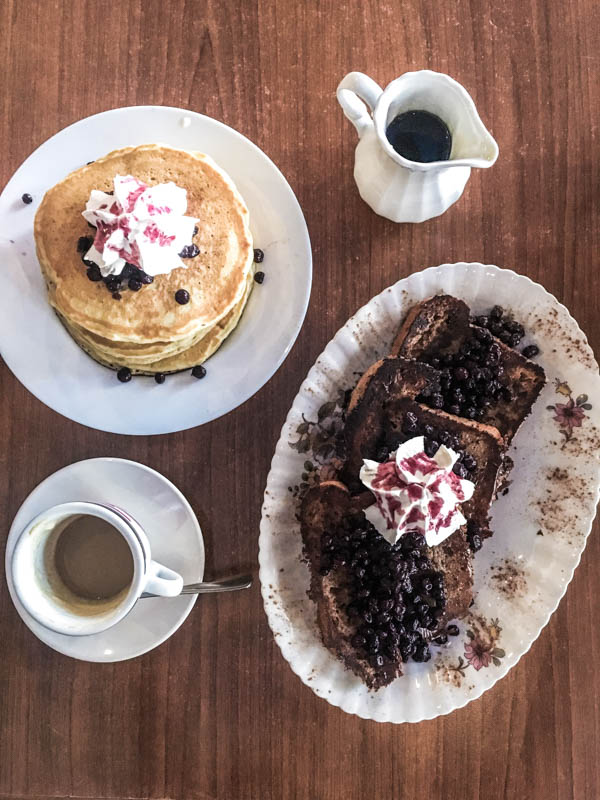 Be prepared for the most fluffy and most vegan pancakes throughout Hamburg. The owner of the Mamalicious is as Canadian, as the interior design. The most Canadian trait about this diner though is the obligatory jug of maple syrup on every table 😉
If you want to finish the ginormous mountain of pancakes with blueberries or fruit salad and vegan whipping cream you should at least be starving from hunger.
Should you only have time for one single breakfast in Hamburg, go for the Mamalicious.
4. Frank & Frei – Burger & more at the Schanzenviertel in Hamburg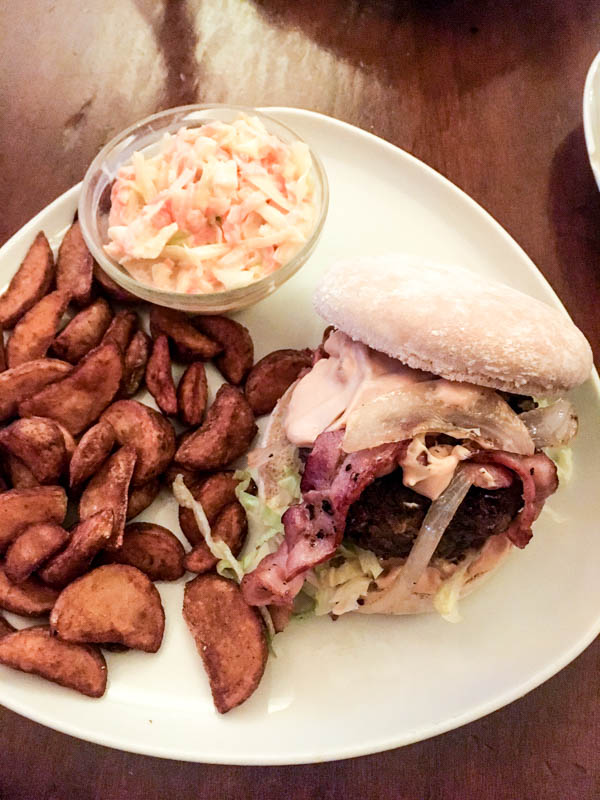 A little on the 'mainstream-y' side at the Frank & Frei you will find everything your savory heart desires. The eatery is spacious, cozy and always busy. It presents itself in a snuggly tavern style – just like the menu. From burgers to pasta dishes, fried potatoes and tarte flambée there should be something suitable for everybody (you can also find vegetarian and vegan options such as a seitan burger).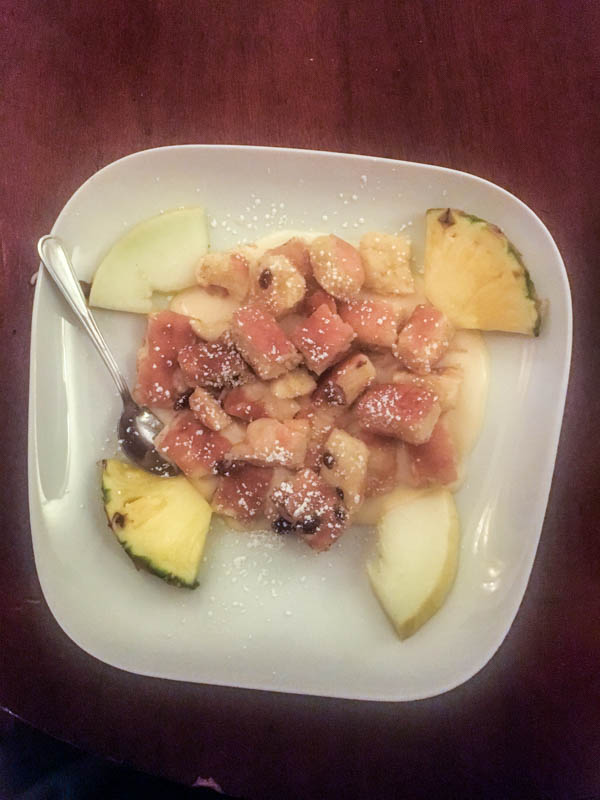 5. Café Panther and the best carrot cake throughout Hamburg
(vegetarian + vegan friendly Restaurant)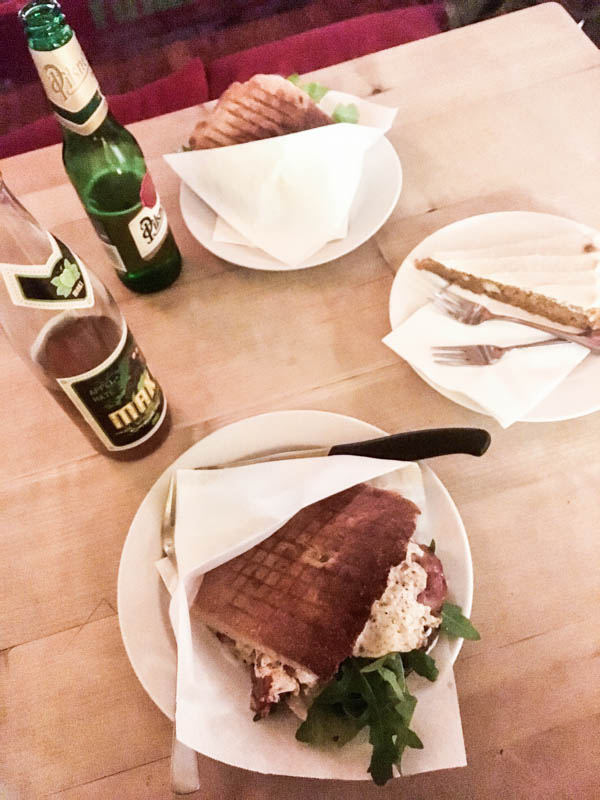 At the Café Panther you sit in a hipster-esque surrounding on quaint armchairs or old gym equipment, sip on organic maté and order the best vegan carrot cake – soft and juicy or some crisp paninis. The best spot to stop by after a shopping tour through the sweet boutiques at the 'Karolinenviertel'.
6. Quan Do – Vietnamese Street Kitchen Hamburg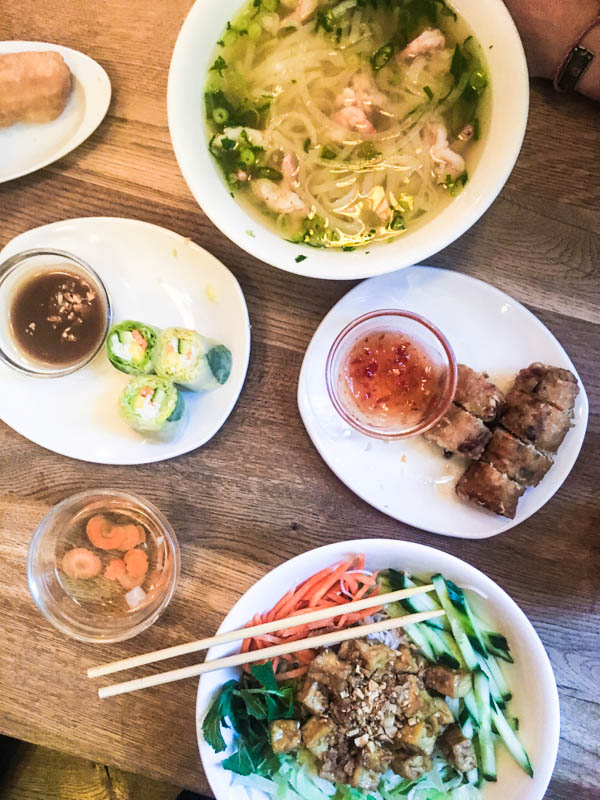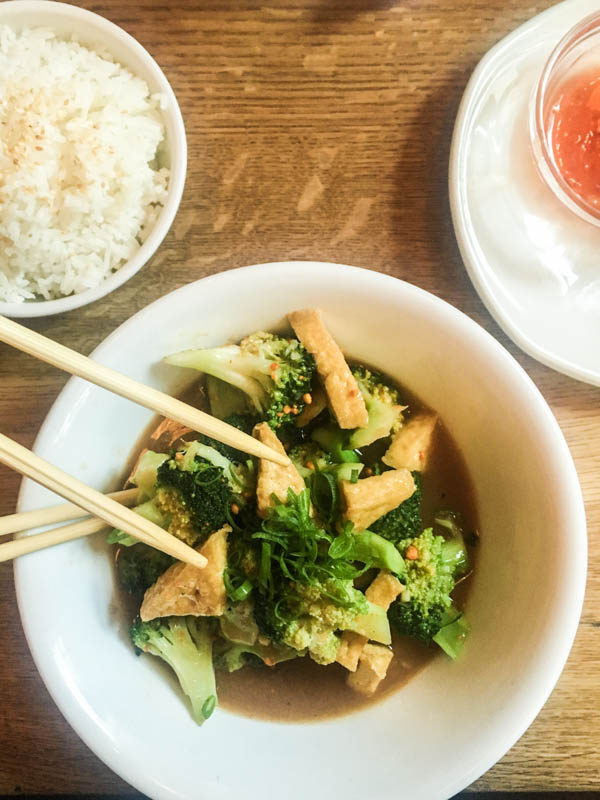 Only a stone's throw away from Hamburg Central Station you can find the best authentic Vietnamese Street Kitchen "Quan Do". You won't need any other Vietnamese Restaurant once you've set foot into it. promise! The food is fresh, the staff dearest and it's definitely worth to wait a while until you get a table. From the many photos you might tell that I have dined here more than once 😀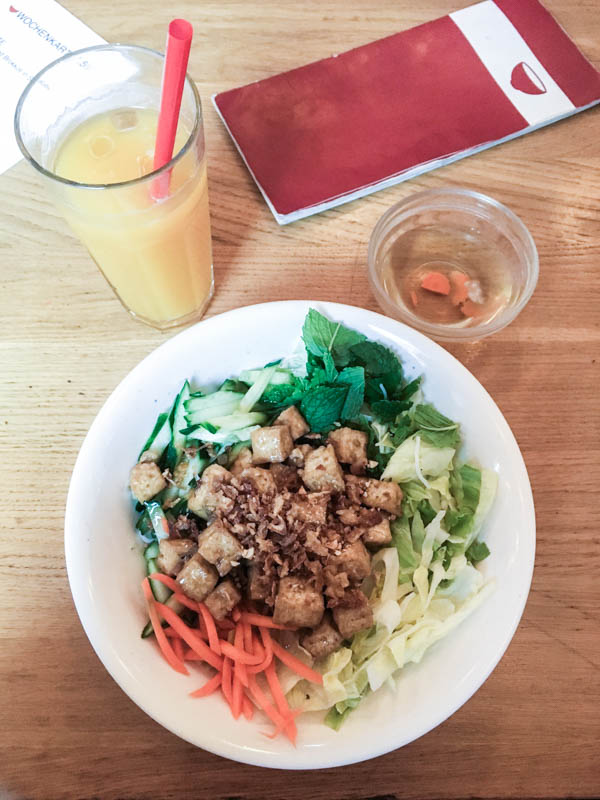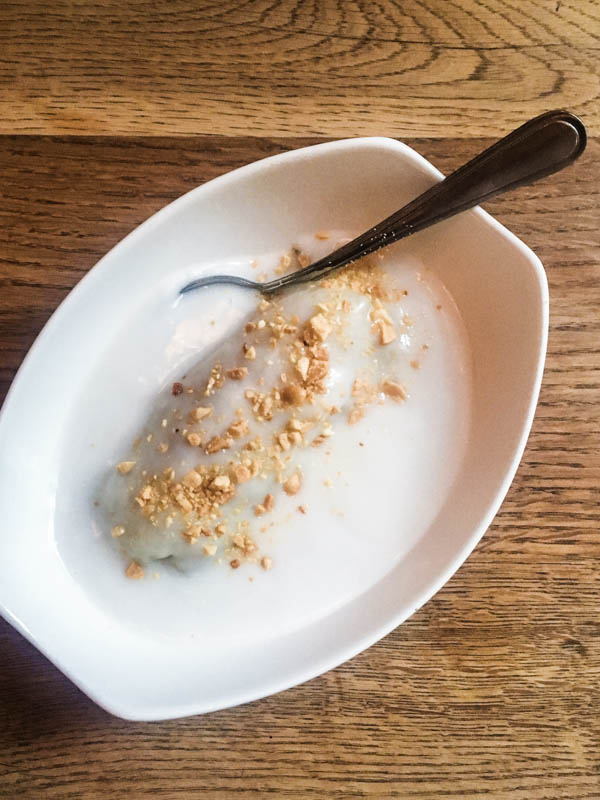 7. Fränzi – vegetarian & vegan Burgers in Hamburg, St. Georg
(vegetarian + vegan Restaurant)

If you're strolling along the 'Lange Reihe' in St. Georg the Fränzi is the place to be. This cozy little place offers delicious vegan and vegetarian burgers, salads and other baked goods. The burgers are served with delicious sauces as well as extraordinary fries, which are, admittedly a little sloppy.
8. Nasch – Vegetarian & vegan food in Hamburg
(Vegetarian Restaurant, mostly even vegan)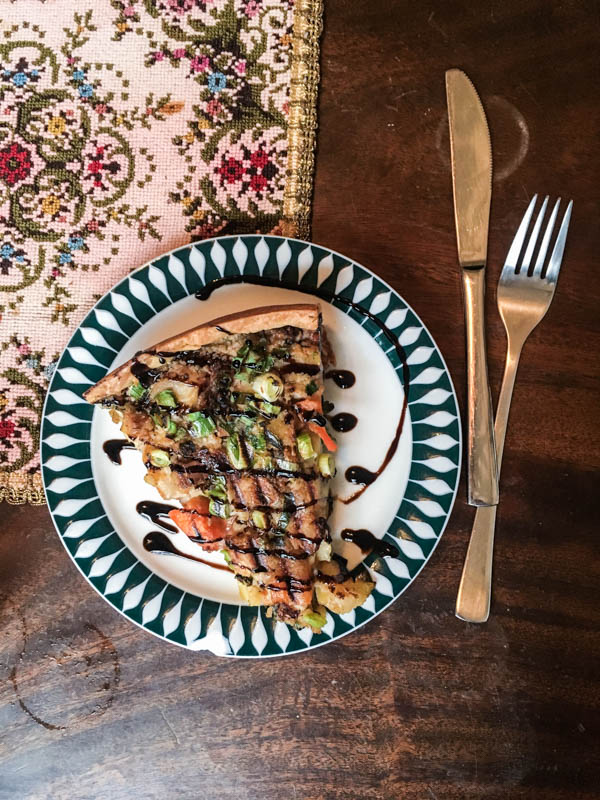 The café Nasch is close to Hamburgs city centre and therefore a great place to dine after an extensive shopping tour. The Nasch is very small, cozy with the probably funniest restrooms you can find in Hamburg. You can chose between different daily specials that are all vegetarian or vegan.

9. Luigi's Pizza – Best Pizza in Hamburg's Portuguese District
(vegetarian friendly)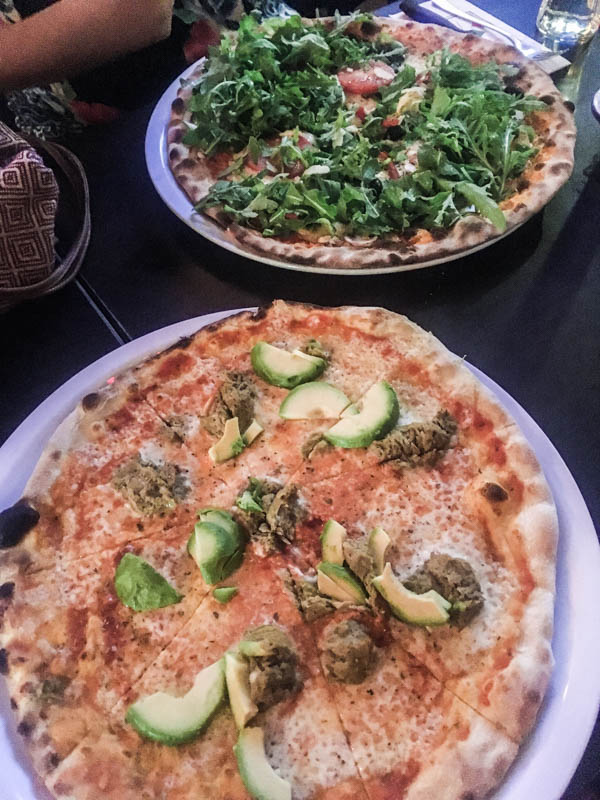 Not far from the harbour and the 'Elbphilharmonie' extends the Portuguese Quarter which possibly overwhelms quite some tourists with the choice of the right restaurant. Luckily, you've got me 😉 Chose Luigi and you won't regret it. Be prepared for some waiting time (or make a reservation) and be excited for big and crisp pizza where you can choose between a gazillion different toppings.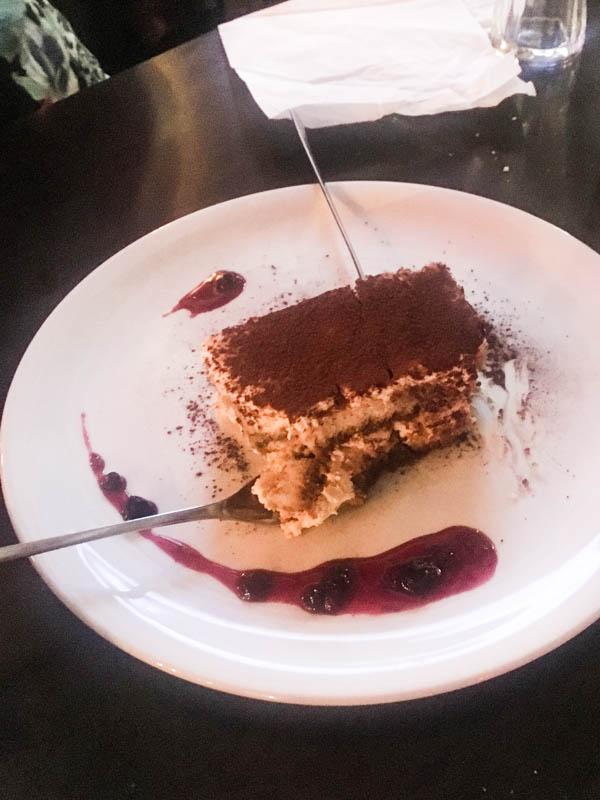 The staff is super busy and always friendly and if you're lucky you'll get a table in view of the open kitchen to watch the dough spinning chefs. Tip: Don't let the Tiramisu and the obligatory schnaps pass by 😉
Want to discover more culinary places in Hamburg?
How about a guided food tour that get's you to the best places at the Schanzenviertel*, Harbour* or to a Pub Crawl at the Reeperbahn?
What are your insider tips for Hamburg? Share your best spots with us in the comments. The next Hamburg trip will follow and we all don't want to run out of culinary choices 🙂
---
*This post contains affiliate links. Purchases made via those links won't cost you a penny more, yet recompensate me with a little commission. Consequently, if you like one of the presented products I've be ever so grateful if you purchased it via my links as a form of appreciation for the work I put into my posts. Thanks!