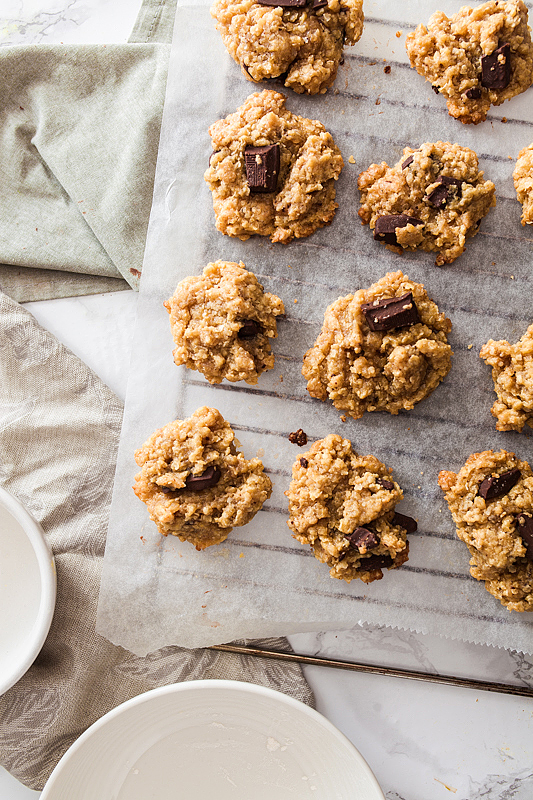 Geez, that's so typical me. After promising you to share my recipe for the best cookies ever it takes me more than a week to finally deliver. But finally, after a weekend in Hanover and one weekend in Munich it's finally online! 🙂

Have you heard of the best cookies in the world? No?! Then it's high time you try them yourself.
I don't want to brag but…. well, actually I do.
This cookie recipe is the last one you will ever need for the rest of your life. Those peanut butter oatmeal chocolate chip cookies are perfection.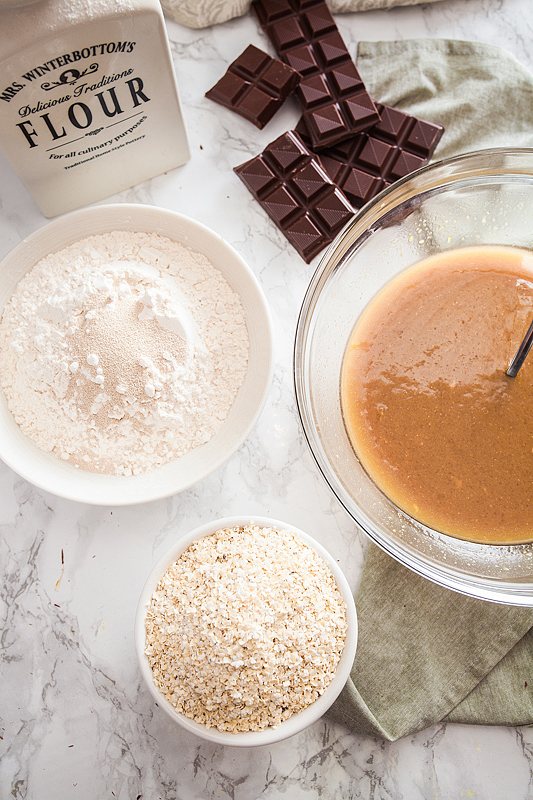 Crunchy on the outside and soft and buttery on the inside, sweet, peanut buttery, chocolatey and simply what you would expect from a perfect cookie. It won't get any better, not even the subway cookies can stand up to them.
Have you tried this already? [Vegan Date Brownies]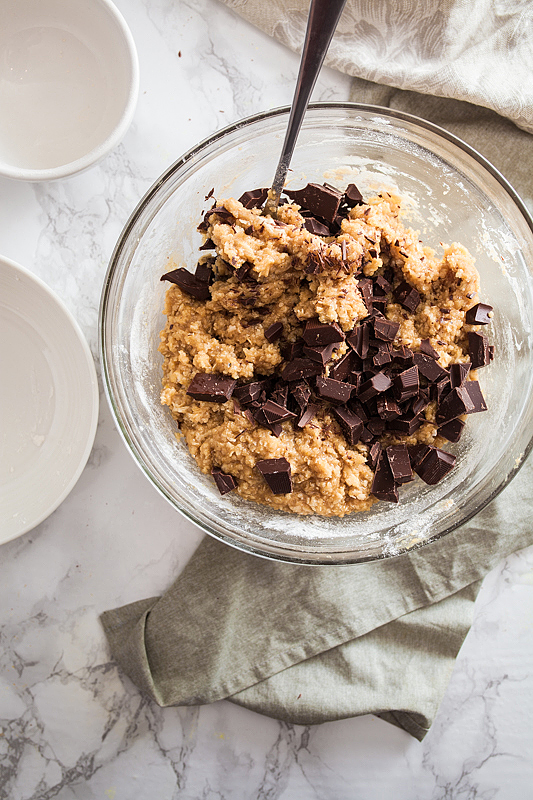 This incredible recipe has been in my possession for over 5 years now. It is originally from the states where a school friend of mine got if from her host mum. My mother and I changed it here and there, added the European measurements and adjusted the baking time.
[Chocolate Mousse with Silken Tofu]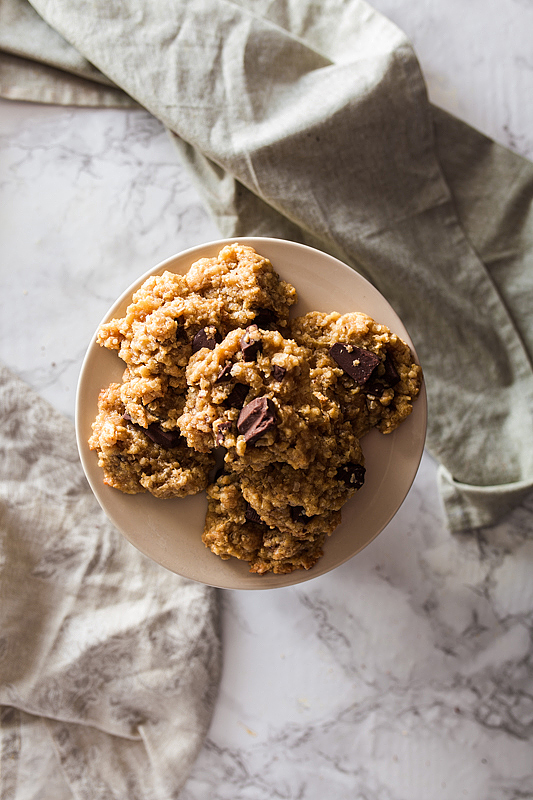 In all those years I tested this recipe on so many friends and family members. This cookie recipe made all the members of my best friends flatshare love me instantly. After a night out with much alcohol I made those cookies for the hung over afternoon and that's how our friendship was set.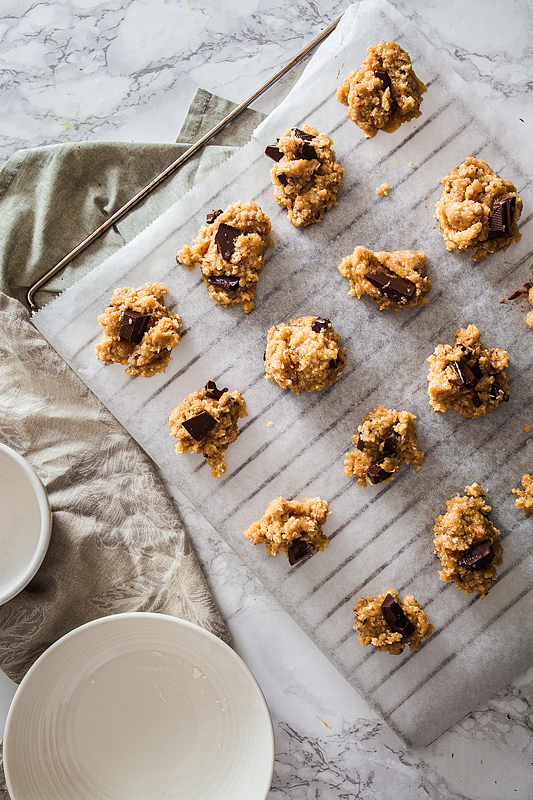 My grandpa loved those cookies so much that he ate my uncles share as well. My boyfriend loved them so much he grinned like a little boy and my colleagues asked for the recipe instantly.
You see, I can allege that this is the best cookie recipe of all times and that you defnitely need to add them to your Christmas baking list (or any other recipe list, as cookies are luckily not limited to christmas and winter time exclusively *grins*)

The best chocolate chip cookies of all time
Portionen / Serves:
for 2 baking trays (~24 cookies)
Zutaten / Ingredients
2 eggs (or egg substitute)
270g brown sugar (2 cups)
120g soft butter or margarine (1 cup)
1 pack vanilla sugar


170g oats (2 cups)
70g peanut butter (2 cups)


260g flour (2cups)
1½ tsp baking powder


1 pinch of salt
1 tbsp sparkling water (for the stickiness)


200g chocolate chips or minced couverture chocolate


180°C/356°F for 13-15 minutes
Zubereitung / Instructions
Mix the eggs, sugar, soft butter and vanilla sugar evenly in a bowl.
Add oats and peanut butter and mix thoroughly.
Stir in flour and baking powder.
Add salt and sparkling water lastly. Your dough should be sticky and solid, not too liquid.
Mince the couverture and stir it unter the dough.
Preheat the oven to 180°C (356°F) and cover a baking tray with baking paper.
With a table spoon add the dough to the tray. The cookies will melt into the perfect shape while baking.
Bake for 13-15 minutes. The cookies should be still immensely soft and easy to dent as they will harden further afterwards.