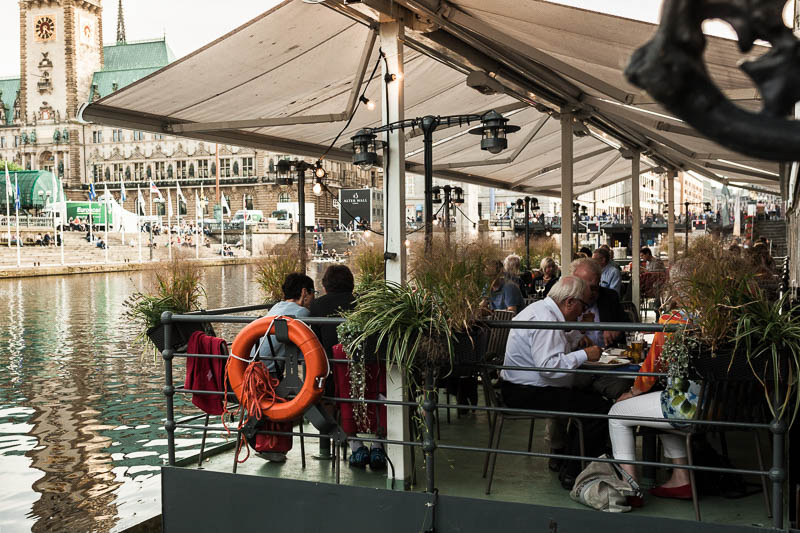 Last week I had a little break from blogging. There were just too many other (adulty) things to be done (and still are) and honestly, sometimes I simply love to lie in bed lazily watching series or staring at the ceiling 😀
But back to business, let's have a look at another great venue from the Restaurant Guide Hamburg.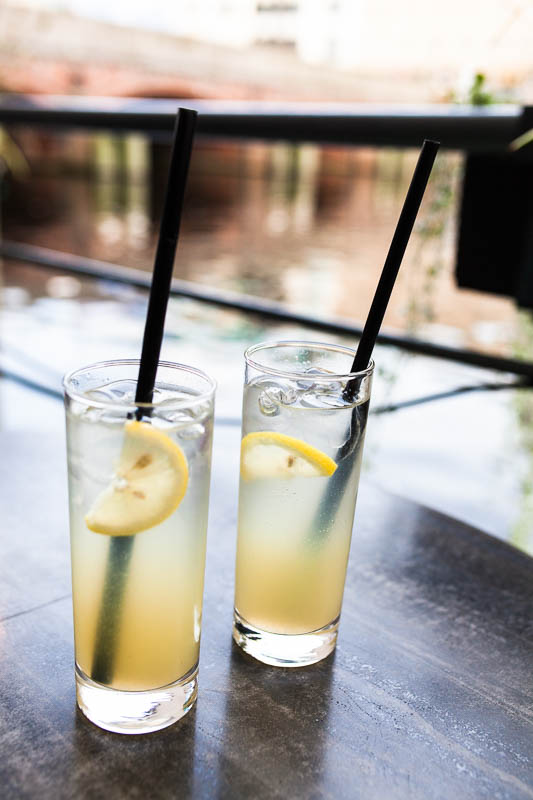 After having savoured and written about the marvelous food at the Vlet in the warehouse district I am presenting you its little sister, the Vlet at the Alster. Though sharing the same name those to restaurants don't have too much in common (well, except for delicious food and friendly staff). While the warehouse district Vlet is experimenting with typical Hamburg food in a modern and playful way, the Alster Vlet has a more buzzing atmosphere, just fitting to it's location in the middle of the city centre. This place is a bit more touristy and serves you good, old German food, fancy starters and awesome desserts. The Vlet is a great place to take your visiting people to or to sit down after an extensive shopping tour.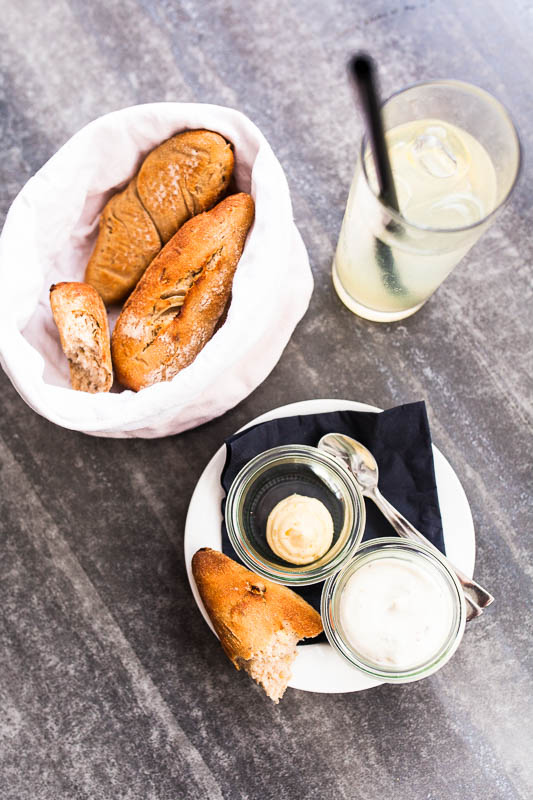 I would definitely recommend reserving a table, preferably outside at the water if the weather allows. The Vlet has a little 'boat' anchoring at the "little Alster"with a nice view of the Hamburg town hall. Here's what we tried:
Let's have a look what the Hamburg cuisine can offer
Classic tomato and mozzarella with crunchy rocket salad. Jenny was so fond of this starter that she didn't want to share 😀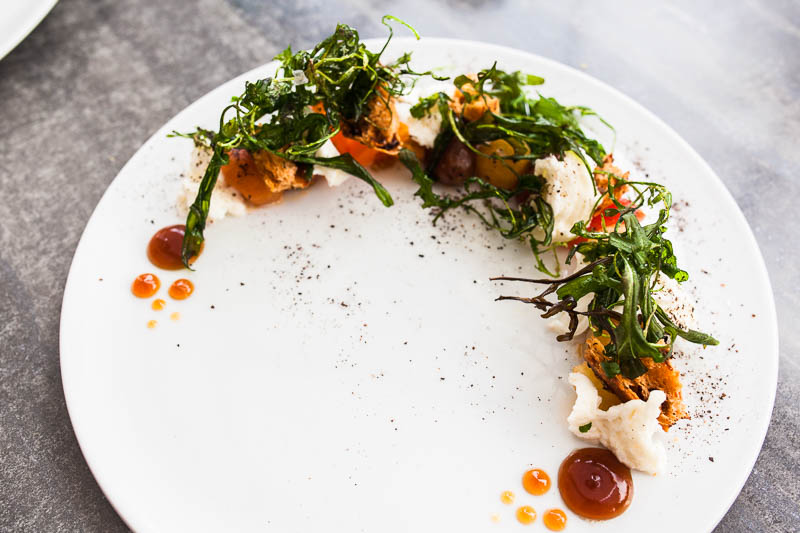 I wasn't too mad, as I was savouring this delicious starter with seasonal fried chanterelles, which were hiding beneath bread, radish and some clovers.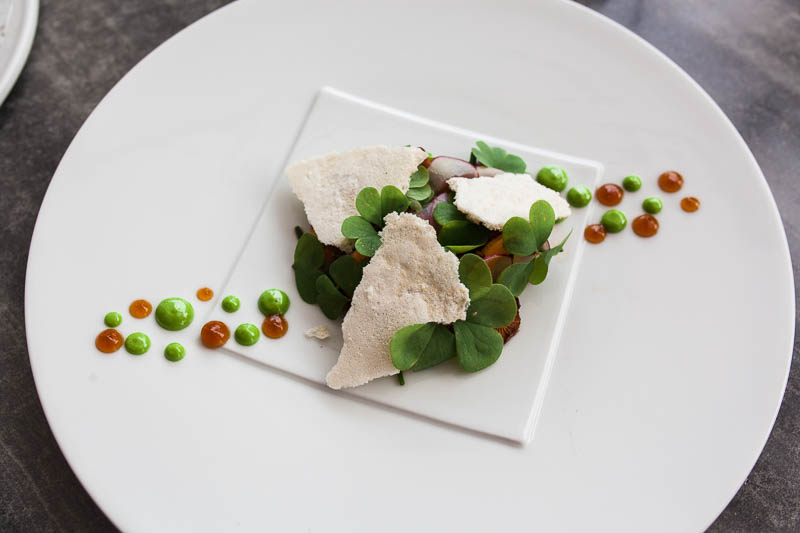 My food spree continued with a lovely beef filet, medium which was served with a strong port jus, fried green asparagus and peppers as well as truffled mashed potatoes. As the steak was quite chewy and partly fatty I would rather recommend Jenny's choice.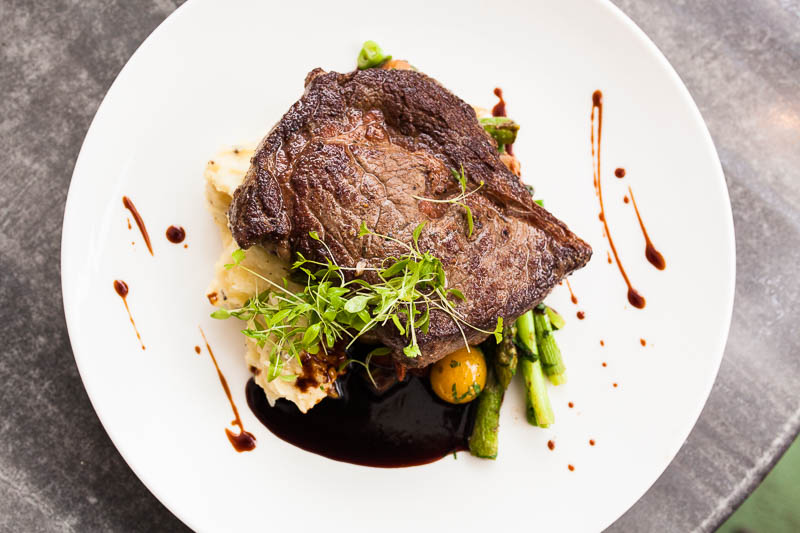 This schnitzel (veal) could have fed a whole family and was served with super crisp and delicious fried potatoes.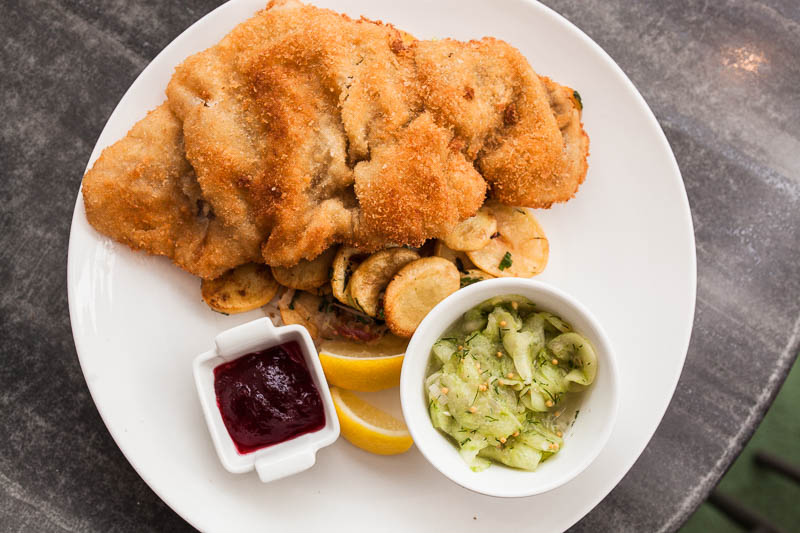 To satisfy our sweet tooth we asked for a little selection of desserts. We simply couldn't narrow our choice down to one or two desserts 😉
It was creamy, fruity, chocolatey, fluffy – and I have no idea what all the components were…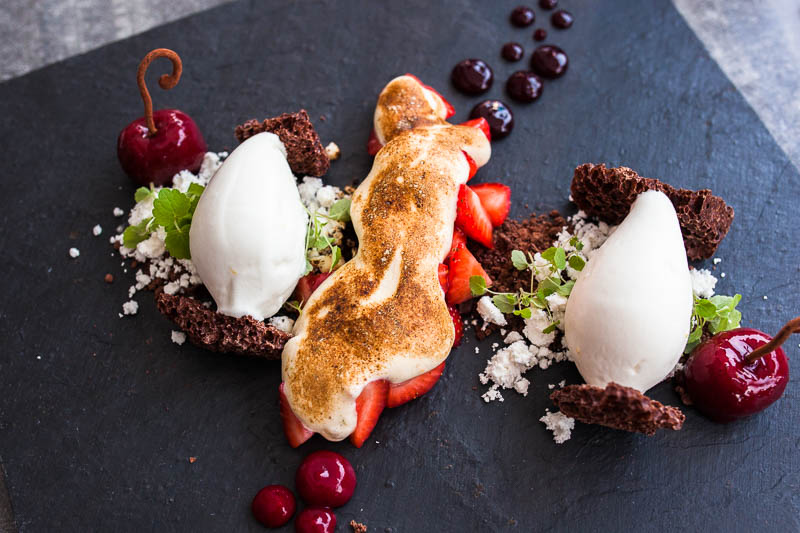 But as the menu changes regularly anyway you're gonna be surprised at your next visit anyway 🙂
Vlet at the Alster in a nutshell
Down to earth, hearty German Food in the heart of Hamburg.
A bit more costly than average, located close to the shopping district, cozy atsmophere and friendly staff.
By the way – if you're vegan or vegetarian there's surely something on the menu for you as well. If in doubt just give them a quick call.
Avocado's recommendations
The juicy schnitzel with crispy fried potatoes and a refreshing lemonade.
Jungfernstieg 7
20354 Hamburg
*A big thanks to the Vlet at the Alster for providing us with a free meal. However, this post represents my own opinion and wasn't recompensed else wise.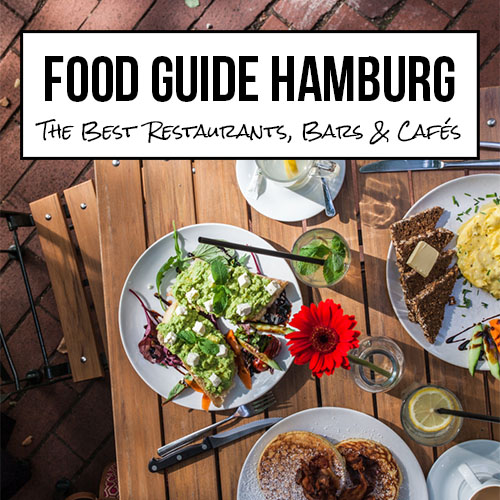 More great restaurants
Pin it for later