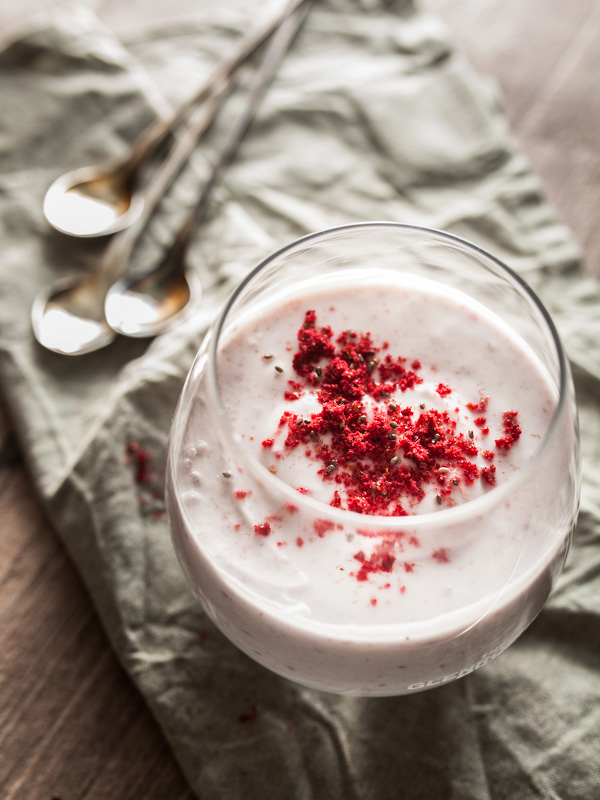 Well, sometimes you just have a flow. Today I originally planned a little test for a coconut dessert. An idea, that has been in my head for a while. A minimalistic coconut dessert with little ingredients and almost no timely effort at all. Something quick for cosy evenings when you have a sweet tooth. This first test was so delicious, I spontaneously decided to share it with you on the blog.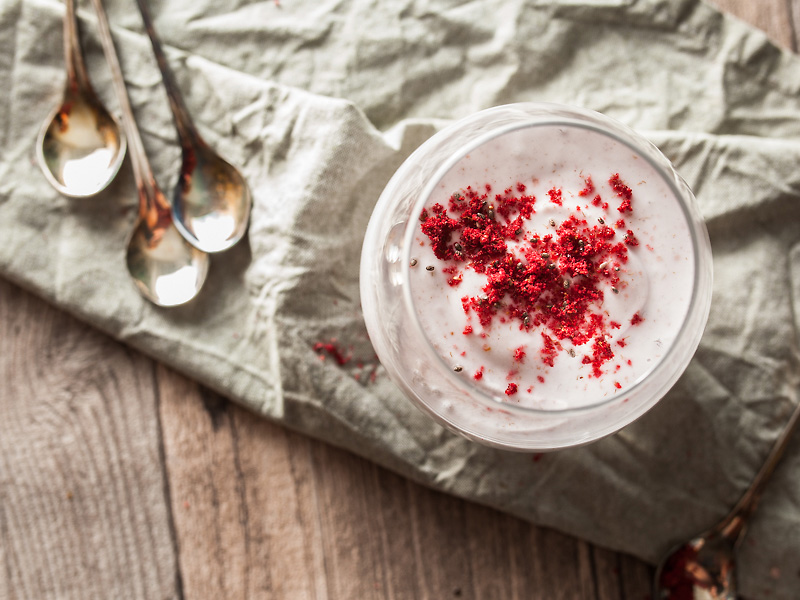 Today I had a long stroll through the city. Sitting always in front of the pc or behind the camera just isn't good for me. And as I was only working and didn't have any other plans, I spent way to much time inside. So I went for a little city walk with no intention to buy but just to look. Like a real hipster of course I visited concept, second hand and antiquities stores and ended my tour with sushi and gyoza. The only thing I bought this day was a can of coconut cream, with the intention to try said dessert.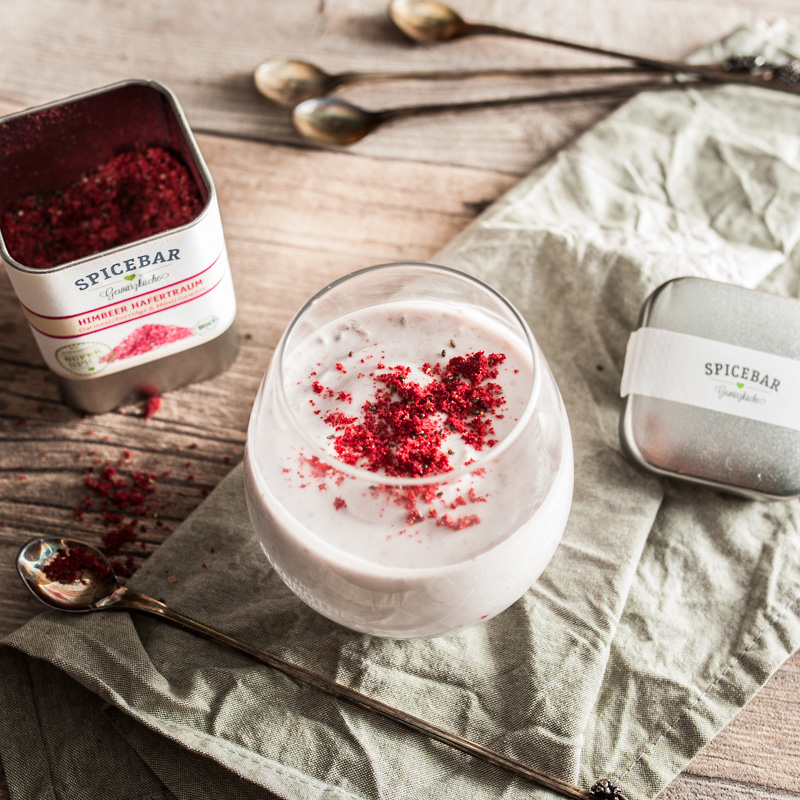 You might notice coconut cream from my cooperation with Mimirosefoodlove where we made a coconut cream topping for Matcha Cupcakes and I wanted to create something new with it.
Thanks to Vera's Whisky Pie  and Elas Whiskey Mousse au Chocolat (and a whiskey loving boyfriend) I wanted / want to create a chocolatey coconut-whiskey dessert. Today was just intended to check the firmness of whipped coconut cream (yes, it becomes firm and creamy) and try if its natural taste is already edible (yes it is!)
When I added some raspberry powder I was completely convinced that this has to be on the blog.
It doesn't do this dessert well to keep it in the fridge for too long. I recommend to make it fresh and eat it immediately. I can also imagine this coconut mousse perfectly as a topping for granola / porridge or combined with mousse au Chocolat.
Coconut dessert from 3 ingredients in 10 minutes
I tend to forget recipes quickly. This is why I have to write them down. And as I tend to lose notes, analog and digital, as well it's most reasonable to save this recipe directly onto this blog.
The only question left is whether a mix of 3 ingredients can already be called a recipe.
Quick Raspberry Coconut Dessert
Portionen / Serves:
2 servings
Zutaten / Ingredients
1 can (about 400ml) cooled coconut cream
1-2 tsp sugar / agave syrup / xylit
1-2 tsp raspberry powder
surely you can add fresh fruit, seeds or nuts to make it more special. This is just the basics 🙂
Zubereitung / Instructions
Add the cooled coconut cream to a bowl and whip it with a mixer for 5-10 minutes. Patience! Coconut cream needs some time to become firm.
After about 5 minutes you can add the sugar and the fruit powder and whip it for another 5-10 minutes.
Enjoy the coconut mousse immediately or let it cool for about 10-20 minutes in the fridge.
Serve in a glass and decorate with some fruit powder, mint or fresh fruit.
I love the taste of this thick and creamy coconut mousse. It's not time intense. And I spontaneously made those photos and was content with them. Surely, if I had fresh raspberries or mint at hand it would have turned out even better. But those ingredients are more or less directly from my fridge and it's so quickly and easy done that this recipe is now part of my rubric "Food from Friends".
From my fridge is a collection of recipes that came up outside my fancy fooblogger existence with the sole purpose of making me full and happy. Usually when I shoot a new recipe for you there's lots of leftovers which I unceremoniously  fling in the pan and revamp a little. This kind of arbitrariness spontaneity and creativity is exactly what I want to share with you. Cooking does not mean to copy the instructions in a cook book one by one. Sometimes it has to be quick and dirty and it shall delight your tongue nevertheless.