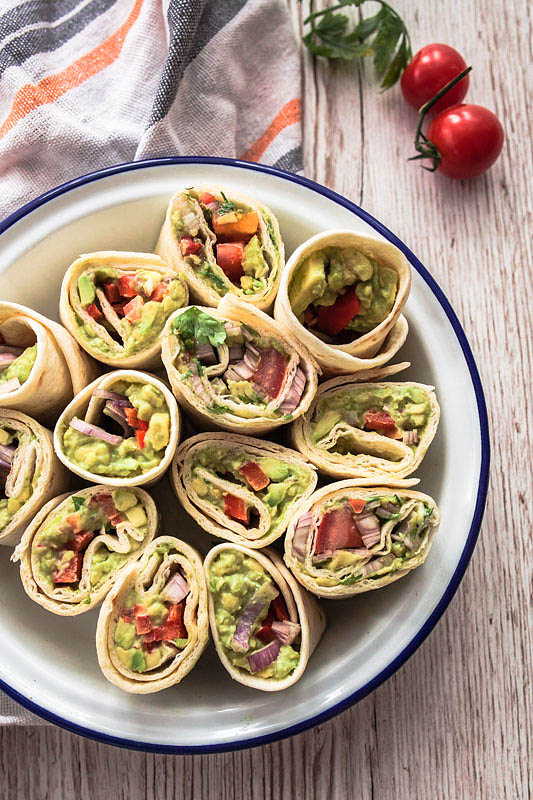 This recipe was actually intended to go online before all my hustling. Two different avocado wraps – with guacamole and with cashew butter are in fact the perfect snack for to go and those times when you don't have time at all. That's how I developed them – between a university presentation and a spontaneous trip to Hamburg for an interview. Hustle hustle hustle.

Those of you who follow me on Facebook or the lucky one's who are honoured to actually know me in person do know already. If you want fresh and up-to-date news I'd recommend to check out my Facebook page, as everything that goes on this blog takes more time due to bilingualism, photos, SEO and basic laziness.
So yeah – the purple avocado is changing her home base for a while and enjoys a couple of months in the beautiful city of Hamburg. For sure the Ruhrpott (Dortmund) will be visited for exciting events such as the Ruhrpott BBQ or the Foodblogmeet anyway.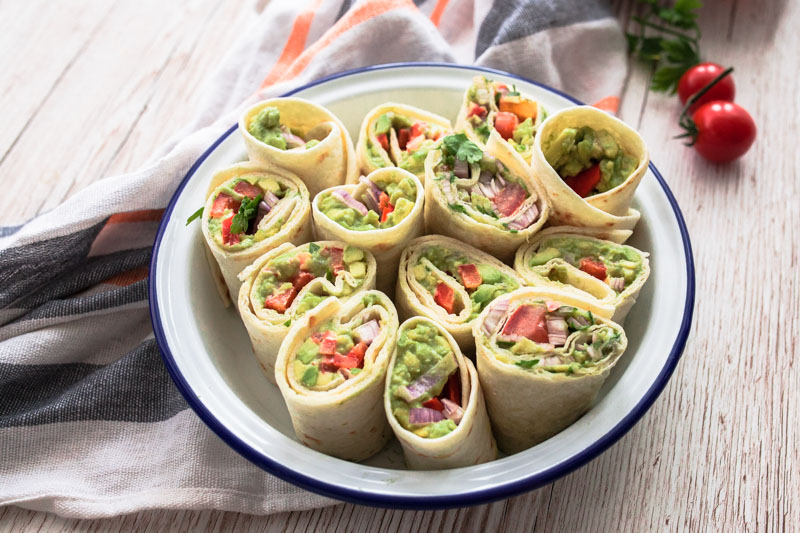 But for now I'll first be working and savouring good food in Hamburg. Temporarily I am product and food photographer for Delinero.de. Whatever new photos approach on their site could be from me.
For this very short-termed job opportunity my guy and I jumped into the car and rode all the way up to Hamburg. We had a night in a very square Airbnb, overprized beer and delicious hering in a suburbian restaurant and an interview the next morning at 9 am at Delinero headquarter close to the 'Elbphilharmonie'. Because if you move to Hamburg with all those struggles you want to work and live central and stylish.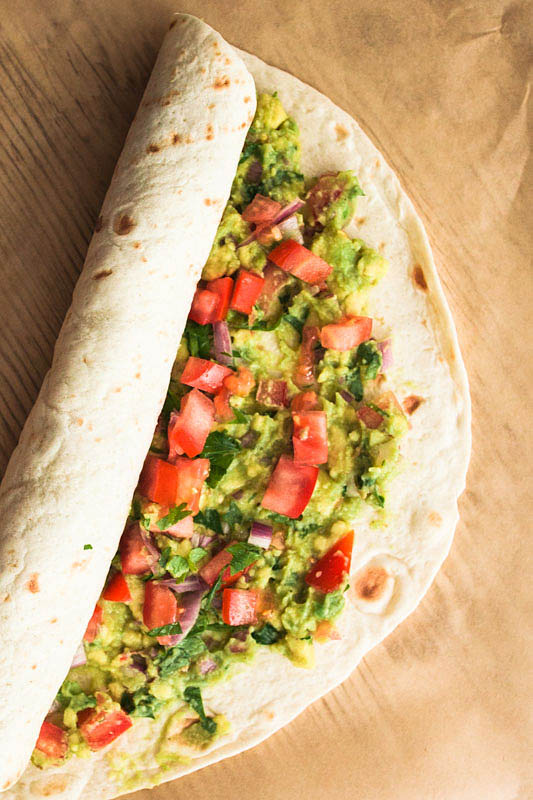 Apart from my half-day employment I've planned a lot of other activities in Hamburg. Naturally. The current dark circles under my eyes are due to last weeks activities with Jennifer from 'Discovering Legacies', as she thought it would be a good idea to visit fancy restaurants every night as long as we both stay in Hamburg.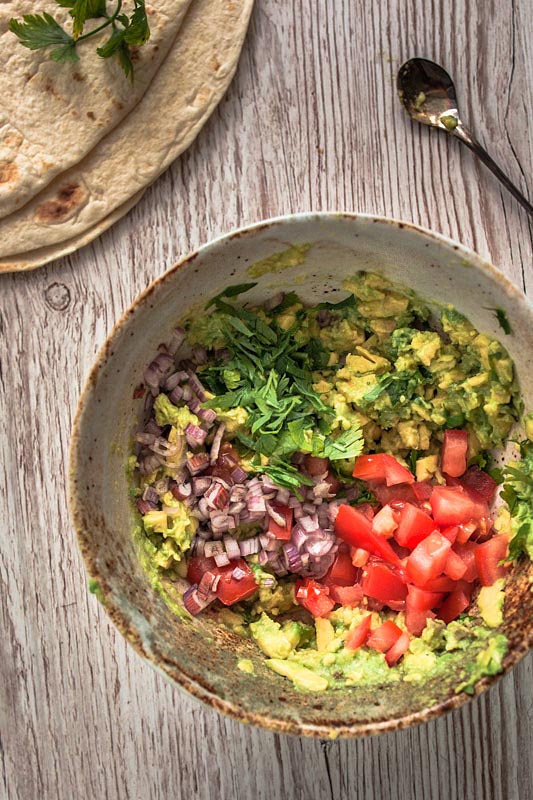 So as a result for the upcoming weeks there's a lot of restaurant reviews waiting on both our blogs for you. It's gonna be noble, 'starry', multi-course-ish but surely as well down to earth, comforty and maybe fishroll-ish.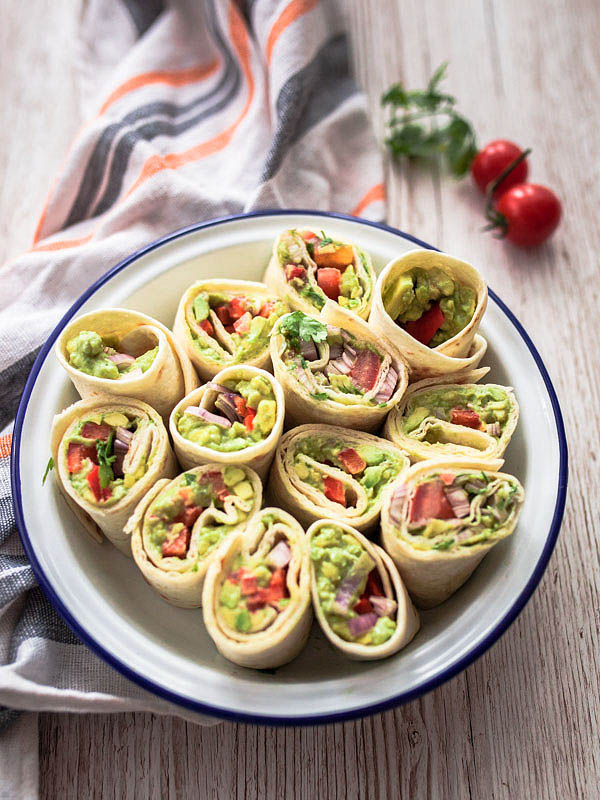 So enough talk about Hamburg, here are some words about today's recipe:
These avocado wraps are done super quickly (I made them during a short stopover at my flat as a snack during our Hamburg tour. They are perfect for picknicks, car trips, fingerfood parties or binge watching series. Alone or for a group, whole or cut into bite-sized pieces.
If you're not a big fan of wraps you can also use the recipe for dips or spreads.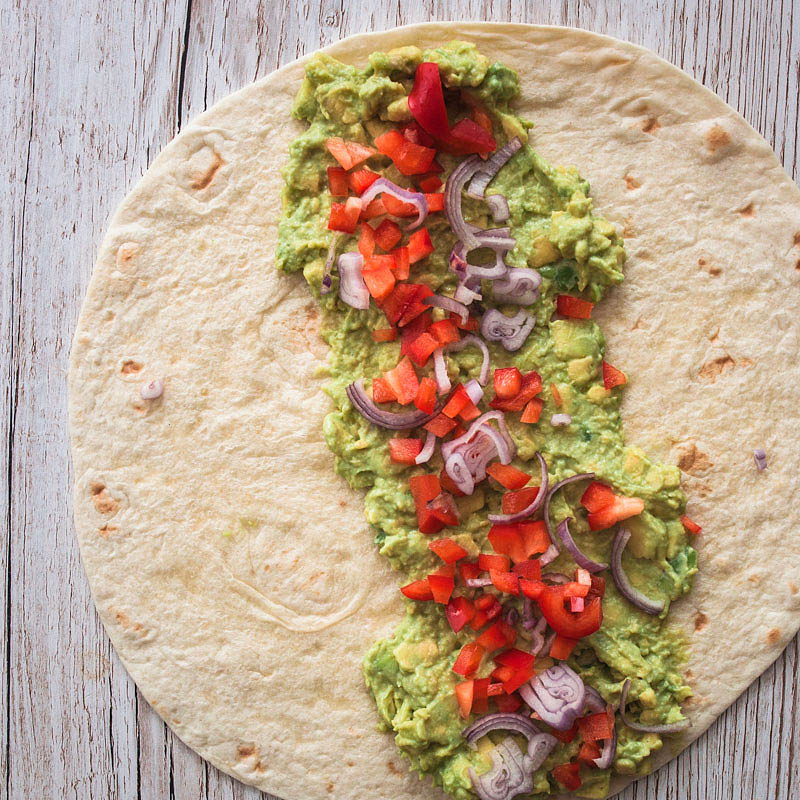 Recipe for quick avocado wraps
Quick Avocado Wraps
Portionen / Serves:
3-4 wraps
Zutaten / Ingredients
Guacamole Wraps:
1 avocado
1 tomato
1 small (red) onion
½ bunch of parsley
1 garlic clove
½ – 1 lime
salt & pepper
Cashewbutter Wraps
1 avocado
1-2 tsp cashew butter
salt
Zubereitung / Instructions
Warm the wraps up in the microwave for about 20-30 seconds to make them soft and bendable.
Guacamole Wrap
Halve the avocado, remove the stone and carve thin stripes into it. Scoop the flesh out and add it to a bowl. With a fork mash it to an even mass.
Cut the tomato, onion, parsley and garlic finely and add to the avocado. Add the juice of ½ to 1 lime and season to taste with salt and pepper.
Spread the guacamole on the wrap and roll it tightly (see photos).
If desired cut into bite sized pieces or wrap it in foil.
Cashewmus Wrap
Halve the avocado, remove the stone and carve and scoop out. Mash it with a fork and add 1 – 2 tsp of cashew butter to it. Season with salt.
Spread it on a wrap and roll it tightly.
How to make your own cashew butter
more wrap ideas
Any wishes, tipps, concerns about what you would like to read about in a Hamburg Tourism Guide? Let me know in the comments or via pm 🙂
Pin it for later: