I'm back from a relaxing and amazing holiday in Fuerteventura. My parents are celebrating their silver wedding anniversary this year and therefore they invited my brother and me in for a last family vacation.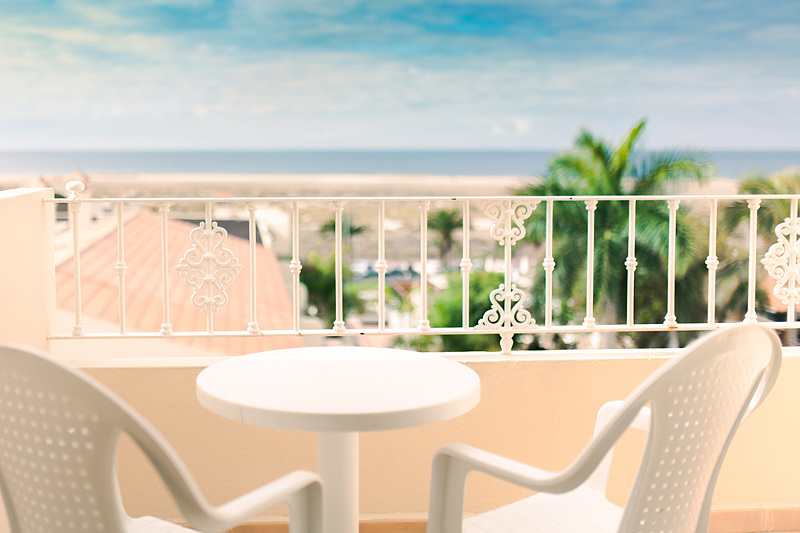 Our last holiday was in 2011, when we visited Turkey and even back then we deemed this our last conjoint trip. That's why I'm even more happy that we made it to another family vacation. There's some things that you can only truly value once you start providing for yourself. I'm grateful for this opportunity and I don't take it for granted. We're one lucka badass family 😉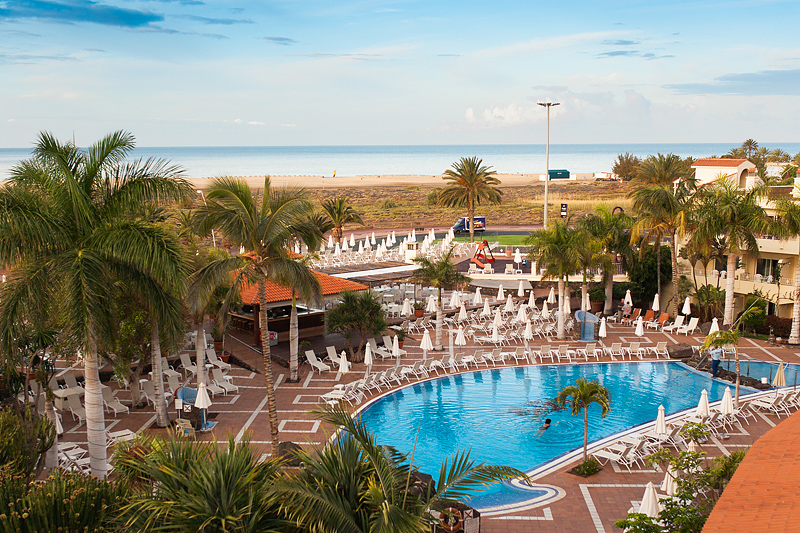 Even though I managed to go on quite a lot of amazing trips over Europe I must admit that I haven't been to a Hotel in a while (except for work purposes). So that was another luxury thing I definitely enjoyed.
Let's go to the Canaries
Our travel led us to the Canary Island, to Fuerteventura, where we stayed in a nice, little Hotel. My brother and I would stay for 7 days, from which we would have a car available for 3 days. 2 days were dedicated to travelling Fuerteventura and one day we planned to take the ferry over to Lanzarote.
Avoiding stress
3 days are truly not that much and we're no Canary Island experts at all. My mother did some research beforehand and wrote down some places that we could visit. But in general we wanted to be flexible and see how much time we would have.
To us it was immensely important to not get stressed out. In favour of a relaxing tour we would skip one or another place and stay longer at those we liked a lot.
In sum we haven't collected many points of a bad ass bucket list and we surely haven't seen all the lovable spots of Fuerteventura and Lanzarote but I'm going to show you our personal favourite places and give some tipps about route planning and car rentals and as an extra I'll tell you why we came to hate turning bays – those little mo***fu**rs.
As I have lots and lots of pictures to show and information to give I separate this travel report into two chapters.
PART I – Betancuria / Corralejo
Betancuria – The historical capital of Fuerteventura
The turning bays of Corralejo
On a dirt road to Cofete
The caves of Ajuy
Relaxing time in Morro Jable
Enjoy this virtual ride to the Canary Islands!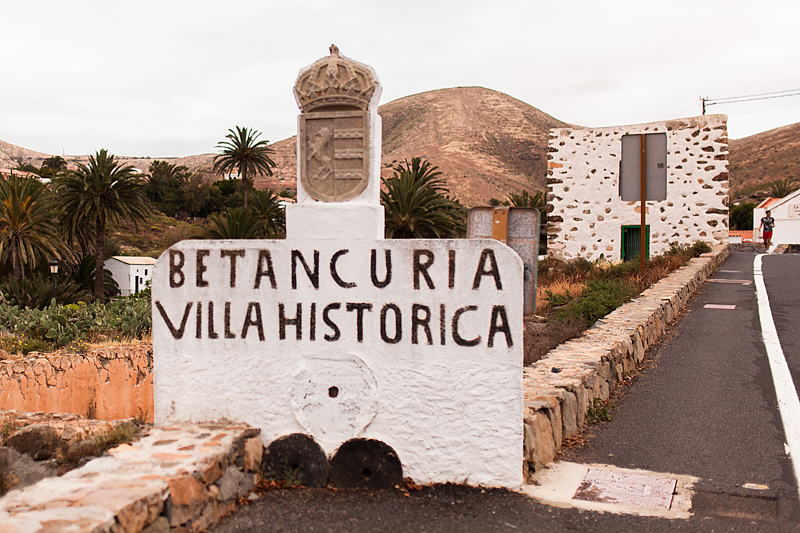 Betancuria – The historical capital of Fuerteventura
and the viewpoints Las Peñitas and Morro Velosa
Our first trip led us to Betancuria. This tiny, lovable gathering of white houses and palm trees is located in the interior of the island used to be the capital city of Fuerteventura and lies almost 400 metres above sea level. The car ride was pretty awesome and provided us with excellent views.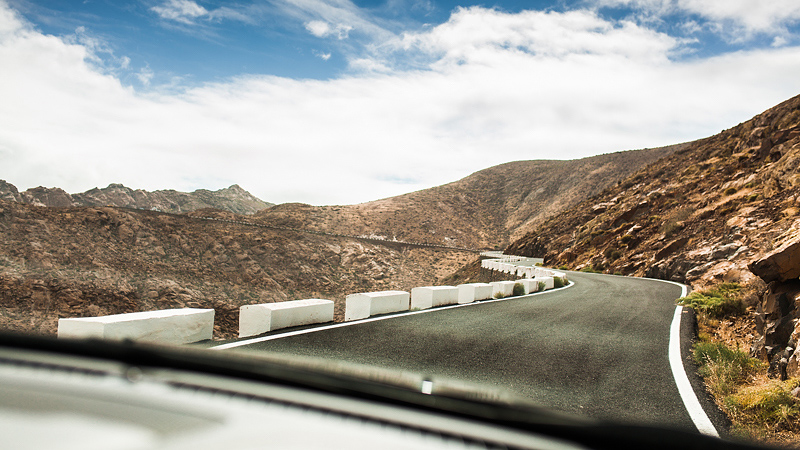 From our starting point in Morro Jable we drove through Pajáras and followed an adventurous, winding mountain road afterwards. My mother wasn't too excited about this, but my dad drove with high sovereignty.
In the end this uphill journey rewarded us with the beautiful viewpoint Las Peñitas. I totally recommmend to stop at this spot and linger for a while to enjoy the view. If you're lucky you might even discover some chipmunks that are quite common in Fuerteventura. Please refrain from feeding them though, as they reproduce quite extensively.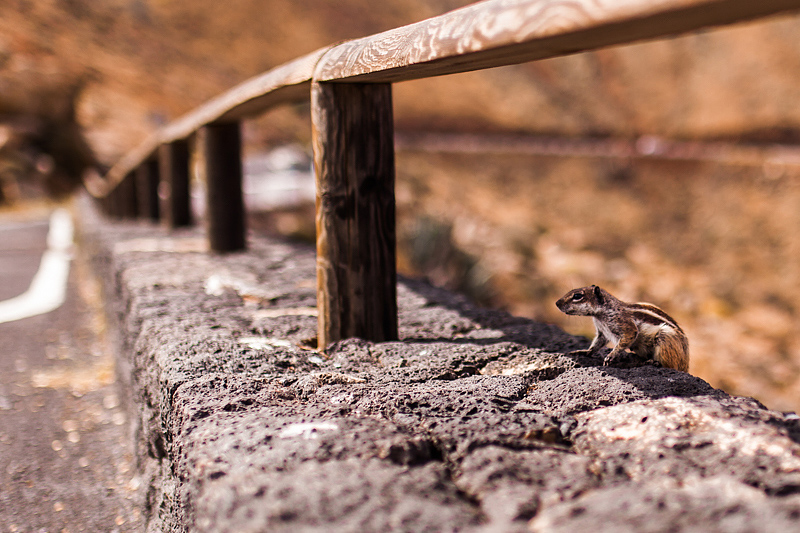 From Las Peñitas it's not far anymore until you reach Betancuria. You can find a parking site, if you turn left right before the town sign. Betancuria is a tiny, tranquil place and you won't need long to look at it all.
We took a shine to the former capital immediately. Pretty, white houses surrounded by palm trees and little, bare hills in the background. You will feel home right away, once you set foot in the little alleys.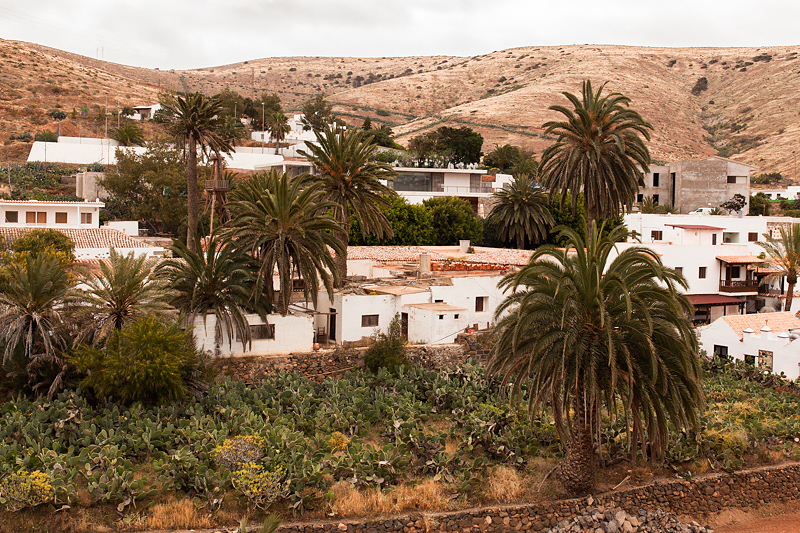 You reach the 'city center' within 5 minutes and you'll recognize it by the church named Santa Maria. There's also a 3D cinema but we weren't keen on watching it, so I can't tell you exactly what and how it was. [More Information]
My personal highlight in Betancuria was a pottery souvenir shop with handmade plates, keys, bowls and everything that makes a food photographer's heart leap for joy. In the end I managed to decide for one piece only. I bought a beautiful plate and I brought it back home to Germany safely. As we were still full from our breakfast at the hotel we couldn't try all the lovely looking restaurants but I would totally love to if I come back one day.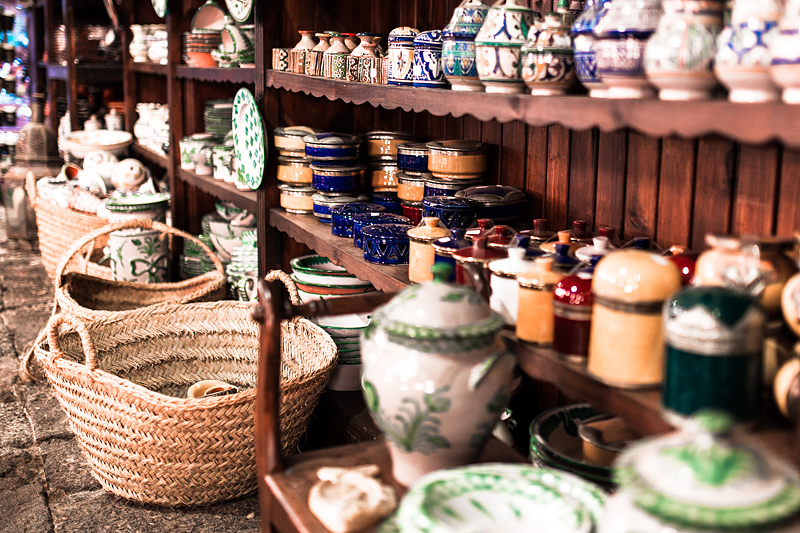 If you continue your road trip and leave Betancuria to the other side northbound you will pass another awesome viewpoint, called Morro Velosa. From there you have a great view as well as two outsized, ripped statues of Ayoze and Guise, the former kings of the two kingdoms in Fuerteventura.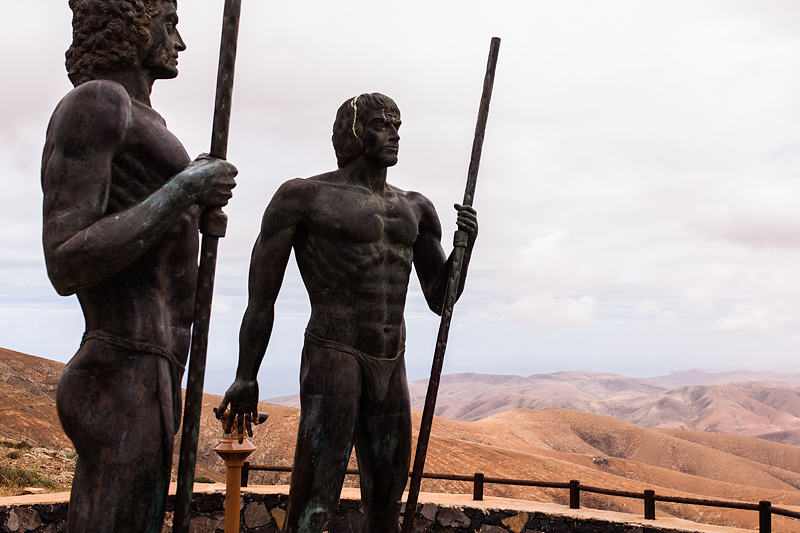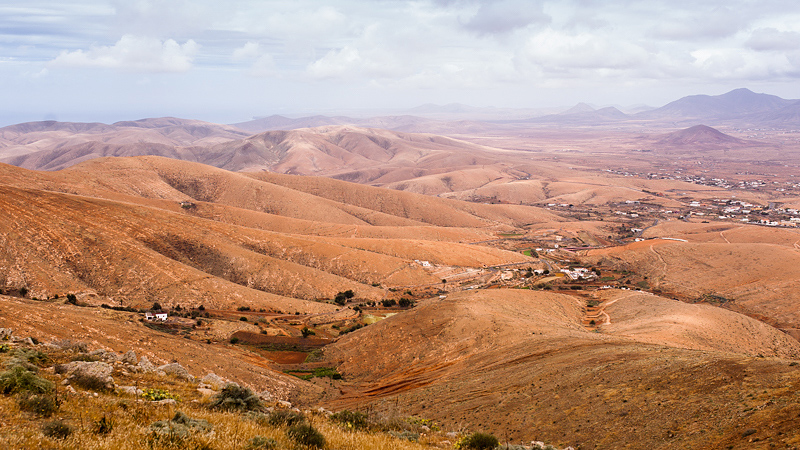 The turning bays of Corralejo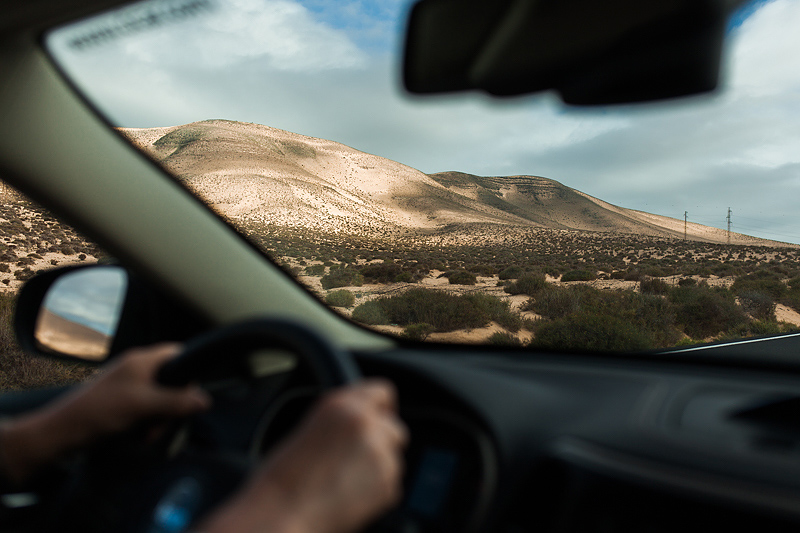 We are on an island with ONE main road! What could possibly go wrong?
This or something like that must have flashed across my silly, youthful mind and I took over the role of the co-driver- What could possibly go wrong? A lot of things.
We had a slightly difficult start with our maps and ambiguous street signs at the roundabouts (if there's three directions between which you can choose, it's not advisable to write the same town on each and every direction) which led us to Violante, a gathering of 2-3 houes and an adventurous looking … let's call it street. As we started just 30 minutes ago we decided to drive back and try another way instead of taking the risk and trying this street leading to who-knows-where. You really have to get accustomed to the streets and signs and everything, but after those 3 days with a car we were like real pros and found our right directions right away 😉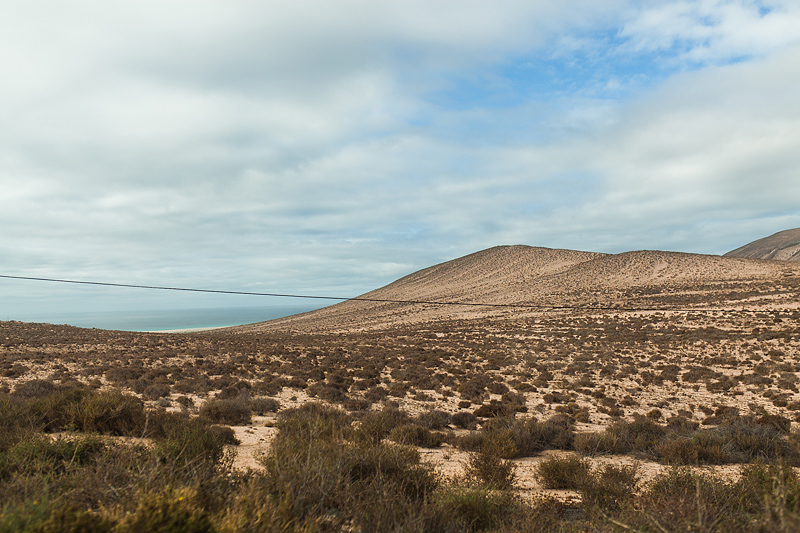 Our hardest fail happened in Corralejo. Corralejo is a city located in the very north of Fuerteventura and it's also the place, where the ferry leaves for Lanzarote. On the map it looked fairly simple to reach the harbour. But the reality was that this trip unnerved us immensely.
The way towards the harbour was still okay, as we just had to change directions 2-3 times until we got on the right track. We bought our ferry tickets for the next day and had some ice cream at the beach promenade.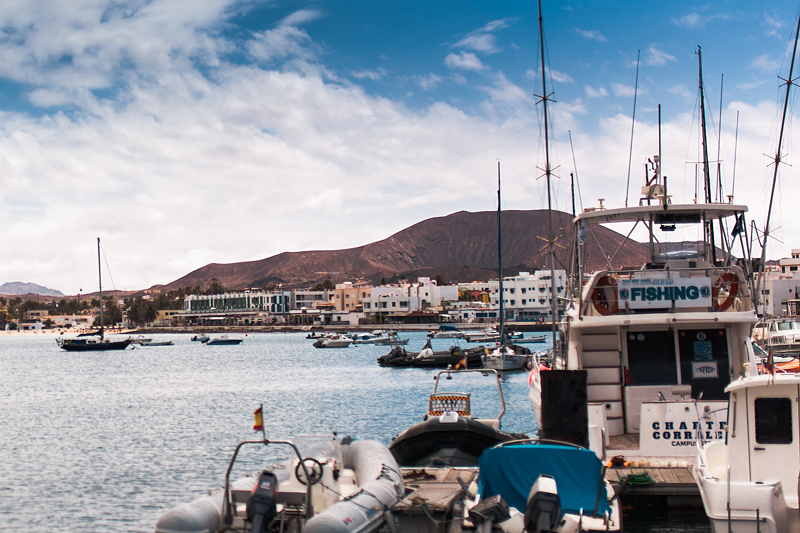 The way back was annoying. Don't ask HOW we managed it but suddenly every bloody street we chose ended in a bloody turning bay. I really should have taken photos of them all, but in that moment I had other important matters to attend.
The funny thing about that totally unfunny situation was that after some time we were followed by other cars that apparently couldn't find a way out of this town as well. My brother was the driver and my theory is that people regarded him as an energetic, young man who SURELY knows where he is driving. It was really tragic and funny at the same time to see 1-2 (rental) cars driving  towards us once we turned around.
Legend says that they are still turning and turning around in Corralejo.
Eventually we discovered the source of our mistake. At a certain roundabout  we always followed the signage leading to Parque Natural (a beautiful place for a little stop with dunes and sand beaches) convinced that the mistake came from us at a later point. The reality was, that this sign to Parque natural was simply wrong. Had we taken the next exit in the first place we would have reached the main street to the coastal road right away.
Conclusion: How to not get lost in Fuerteventura
Stay on the main roads as long as possible. Ignore signage initially and stay calm. Where there's a way in there must be a way back. Somewhere, sometime.
If you have a ferry to catch, 'practice' your route if you have the time or arrange enough time to have a look at all those beautiful turning bays as touristic highlights 😉
Otherwise it's indeed not too hard to find your way in Fuerteventura. We had a quite useful map from the Marco Polo travel guide that had the highway numbers included as well, but you will also do fine if you go with the free maps from tourist centres. Just head for next bigger cities first and usually you'll have signs showing you the way to the more touristy spots.
That's it for now guys. I hope you liked the first part and leave some feedback in the comments! See you at Part 2! 🙂