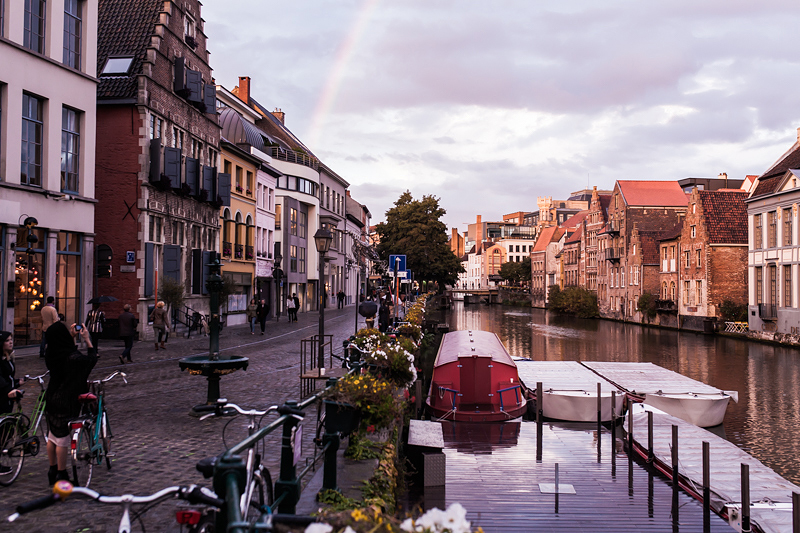 What do you do, when there's a long weekend off ahead of you and you happen to have a car at your disposal? Sure thing! You go on a spontaneous road trip to Belgium. You visit Gent and love it, move on to Bruges and hate it. You drive to the coast, sleep in your car right next to the beach and return with a little detour via Antwerp. But let's start right from the beginning. My dear Grimm and I went on our first holiday together – a short roadtrip on a weekend to visit some places in Belgium. In the end we found the answer to the question "Which place is the most beautiful – Ghent or Bruges?"
A mini road trip through Belgium
Before we started our little get away, we asked some friends who claimed to be well informed Belgium-Experts on what to do and what to avoid in Belgium.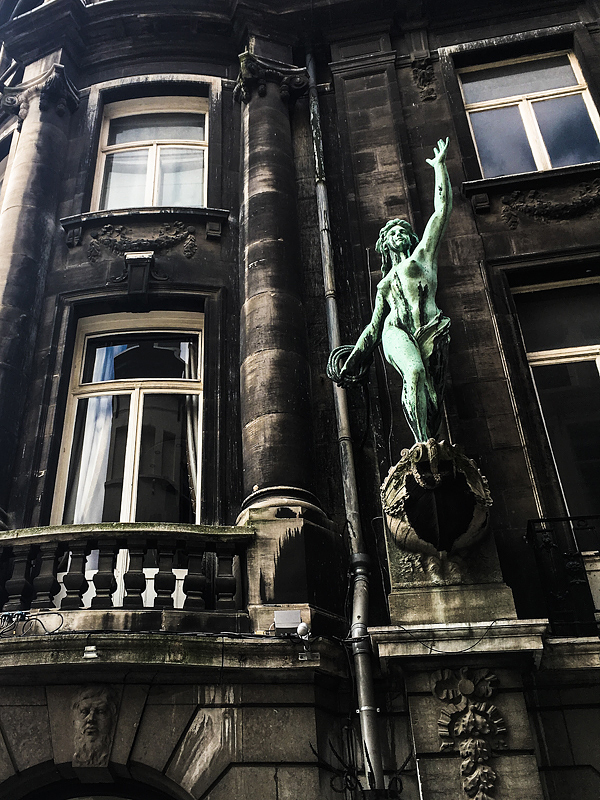 Next to some quiet and shy remarks about Ghent and Antwerp the majority swooned over Bruges. A cheesy, dreamy, disney-like reality come true. A place that you can't possibly grasp completely in three days only. "Only 3 days? No, that is waaay too little time for Bruges. You should invest a week at least."
Yes, sounds all right. Better not travel at all, if there's not enough time…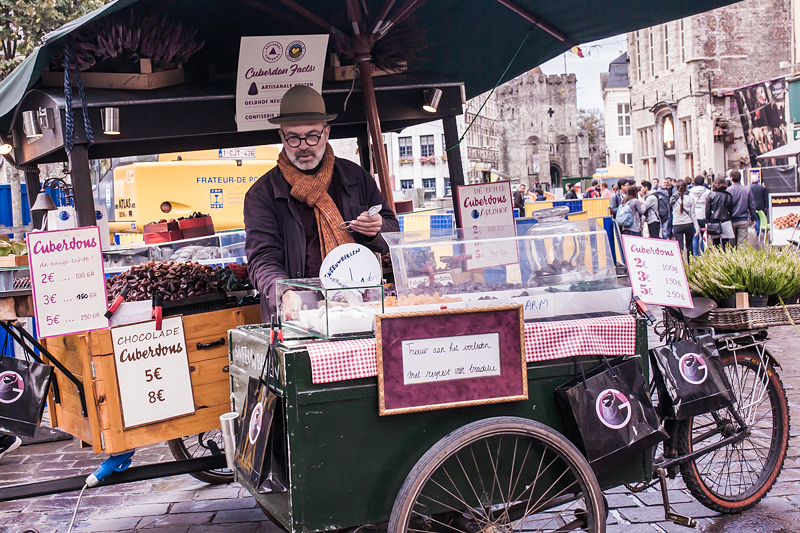 Or, well, just make the best out of the time you have. Simply leaving for foreign places on an ordinary weekend is something quite liberating and satisfying for a person like me, who already gets wanderlust after a week of returning from a trip.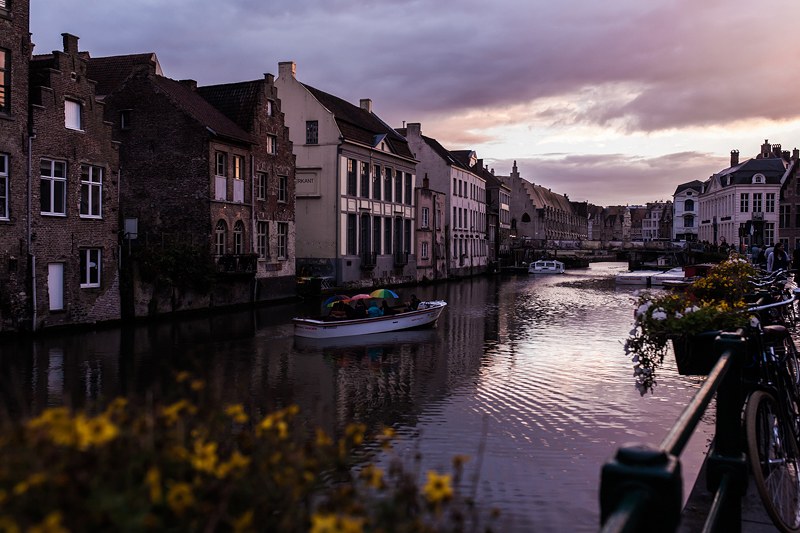 Ghent is worth a visit – or two
In the end we like Ghent much more than Bruges. It was in fact abominably beautiful. Old and crooked cobbled streets, narrow alleyways, one building more beautiful than the other. Gravensteen castle, boat tours*, fries with joppie sauce and Belgian beer from the kiosk.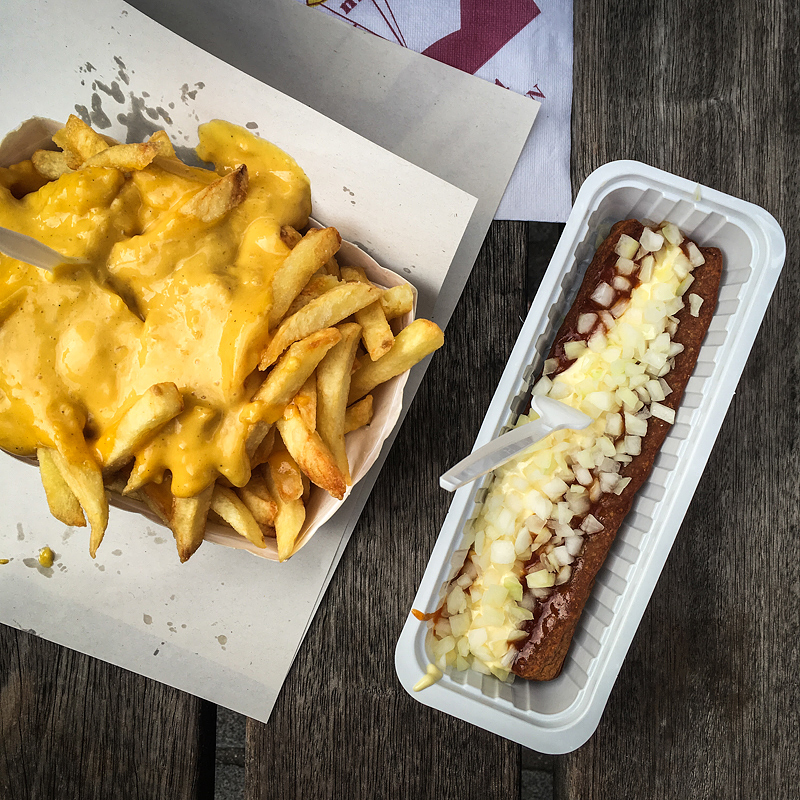 We arrived in Ghent late afternoon on a Saturday and after some rain showers the weather turned out so nice and allowed me to take some standard cheesy touristy photos with romantic backlight. A Disney dream come true, don't you think?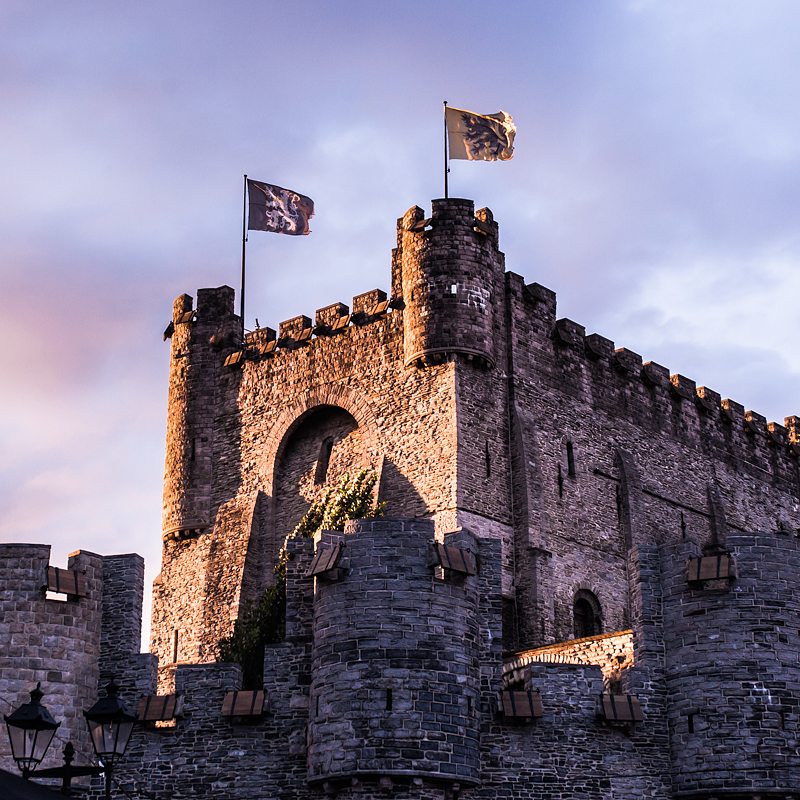 After a calm and relaxing night on a free parking space and a hot shower at the camp site nearby we continued towards Bruges. Full of joy and anticipation, as we've been told from all sites what a sight it is.
Dang!, we thought, if Gent is already too good to be true, Bruges will flash us like nothing ever before.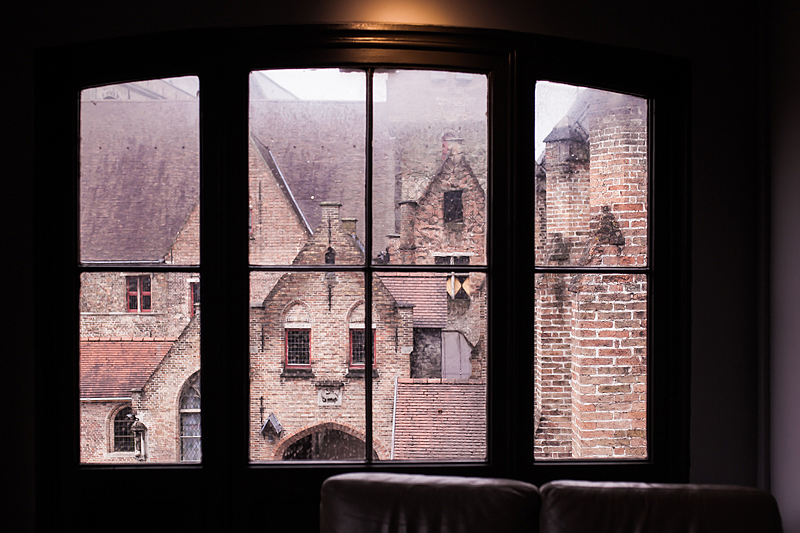 Not.
Well, I don't want to start a rant about Bruges… but have you seen Ghent? If you happen to be able to visit Belgium for on day only, VISIT. GHENT. Bruges is the ugly little sister of Ghent.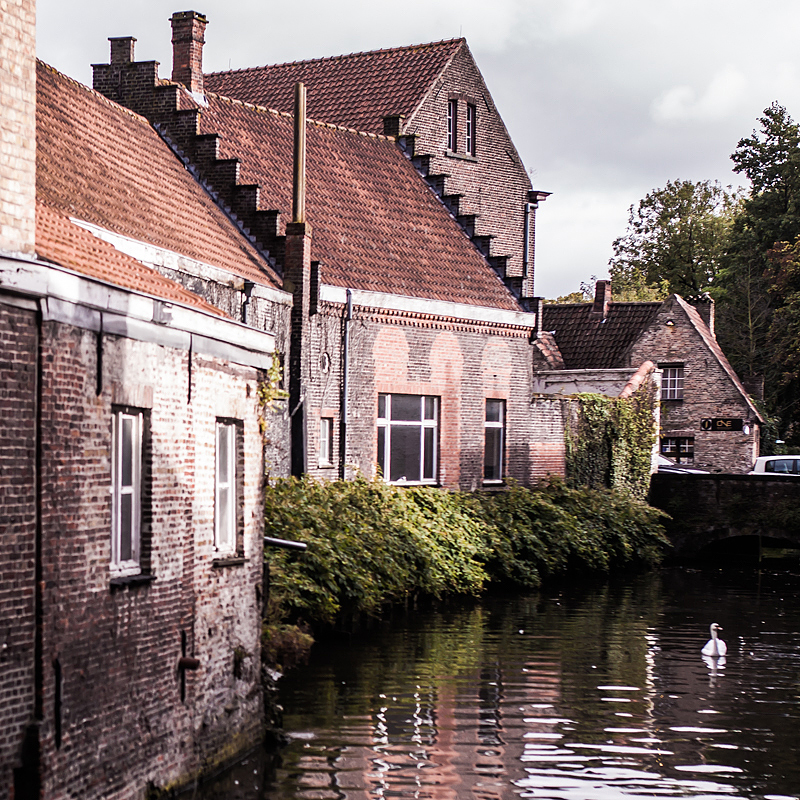 In Bruges
"Definitely watch 'In Bruges' before you visit Bruges!" was the advice of some friends. Due to some time managment issues we were not able to watch the movie before our trip, but a week later we managed. Oh and it was so fitting. Our Bruges anti-attitude was perfectly embodies by Colin Farrell.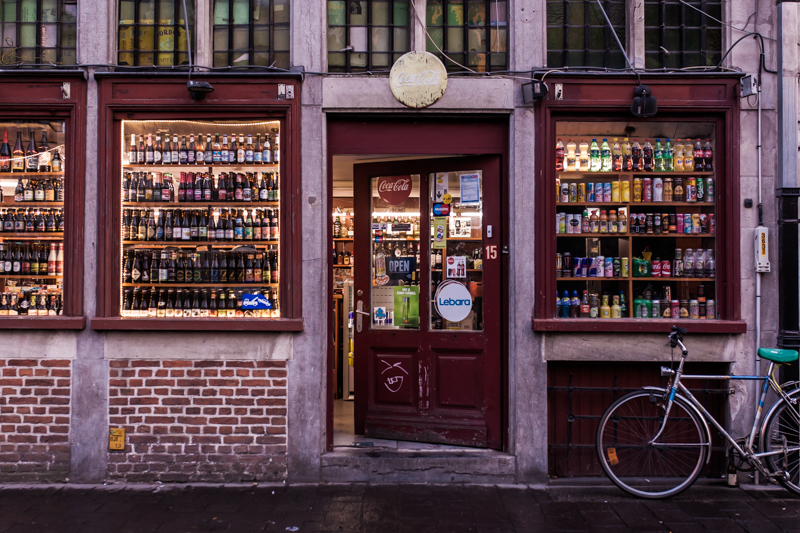 For those of you, who haven't watched the film – the two protagonists Ken and Ray are required to submerge in Bruges after a failed contract kill. While Ken loves the historical town with its old buildings and Disney charme Ray is permanently ranting about Bruges.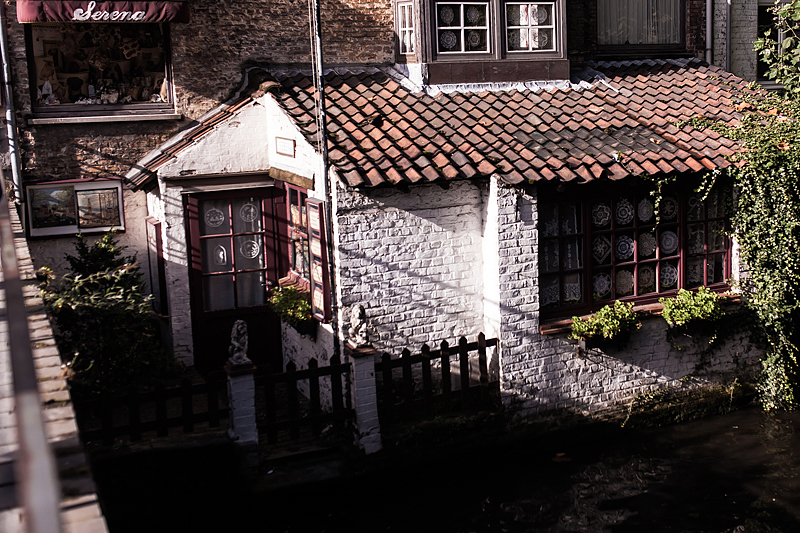 "In Bruges" is by the way a very good movie (starring Colin Farell as Bruges Hater Ray, Brendan Gleeson and Ralph 'Voldemort' Fiennes). But all joking aside. Bruges is in fact quite beautiful compared to ordinary European cities. Old buildings, cobble streets, swans on picturesque canals, churches. The full program.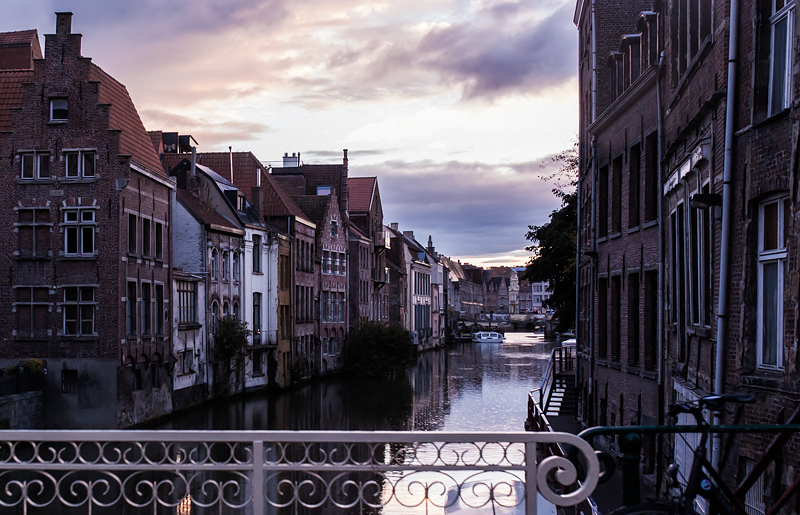 But Gent is prettier. Gent ist much more beautiful. When we walked through Bruges' street we optimistically awaited to be blown away by its beauty. We wanted the cheesiness. But we were blinded by Ghent already.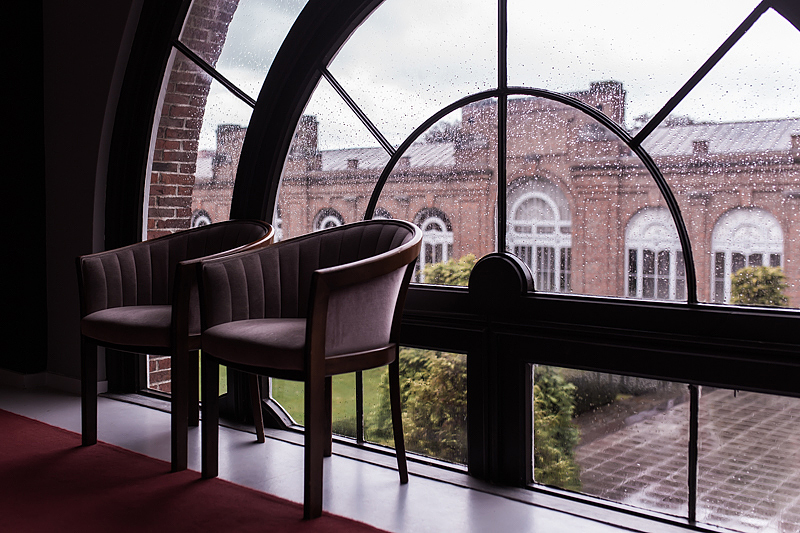 Our personal highlights in Bruges though were two exhibitions. The Picasso exhibition in Old St. John's Hospital on the on hand, and a Salvador Dalí exhibition next to the Belfort, which we unfortunately couldn't climb anymore as it was already too late. At least we had plenty of time to discover and enjoy all the culinary sites of Belgium.
If we were to travel to Bruges for a second time we would probably pay the Historium* a visit and would probably ask a local* how it feels to live in Bruges – with Ghent being so close and yet so far.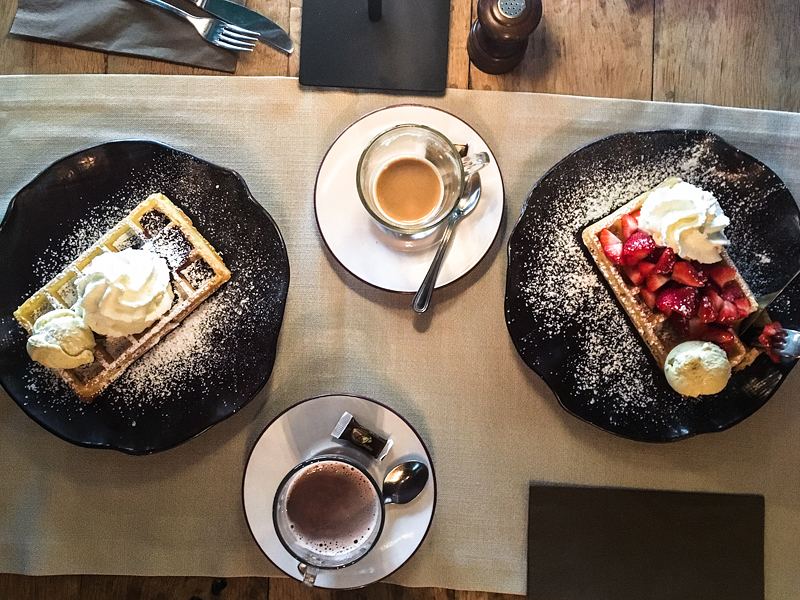 Let's go to the sea
Fully strengthened by waffles and burgers we continued our road trip towards the North as it was our original plan to visit the sea. We wanted to sleep and have breakfast by the sea. And after plenty of driving around we made it to a free parking site right next to the ocean. We were in Ostend, a town which has completely destroyed their beautiful coastline by plastering one ugly apartment block next to the other. You might know this view from the German North Sea already (if you love nature I can recommend Prerow at the Baltic Sea to you). But in the end we found that perfect parking spot with a clear view at the sea. Lovely!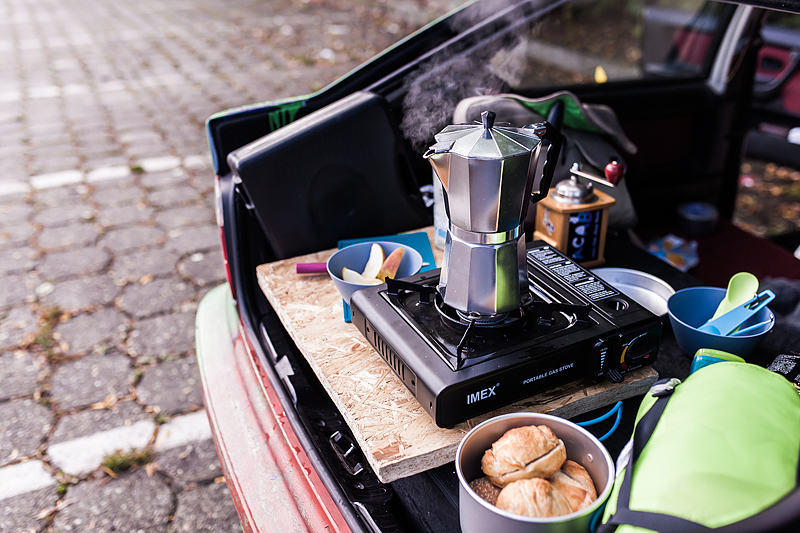 A quick side trip
Lastly on our way back on Monday we paid Antwerp a little visit. The gastown and the harbour are quite pretty and there's some impressive buildings all over the city. We also accidentally ended up in the sex trade district. Display windows on display windows we faced (mostly bored) women and ladyboys. And of course some embarrassed potential clients who awkwardly looked down to their feet in my presence.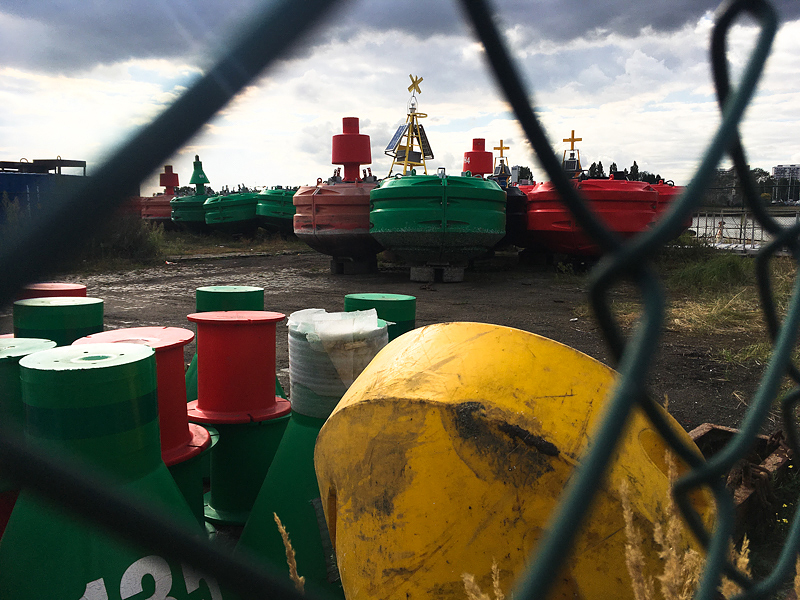 Belgian drivers
Driving a car in Antwerp turned out to be really nerve-racking. The marked-out route was a total mess and the fact that Belgians are not able to drive properly didn't make it better. Seemingly every second crossroad was stuffed and if you made a wrong turn you had quite some difficulty finding your way back due to way too many one way streets. In total it took us about 30 minutes from the harvour to the motorway – where another traffic jam awaited us. Around 10pm we finally made it back to Dortmund. Quite tired but also very happy with such a nice weekend our memories.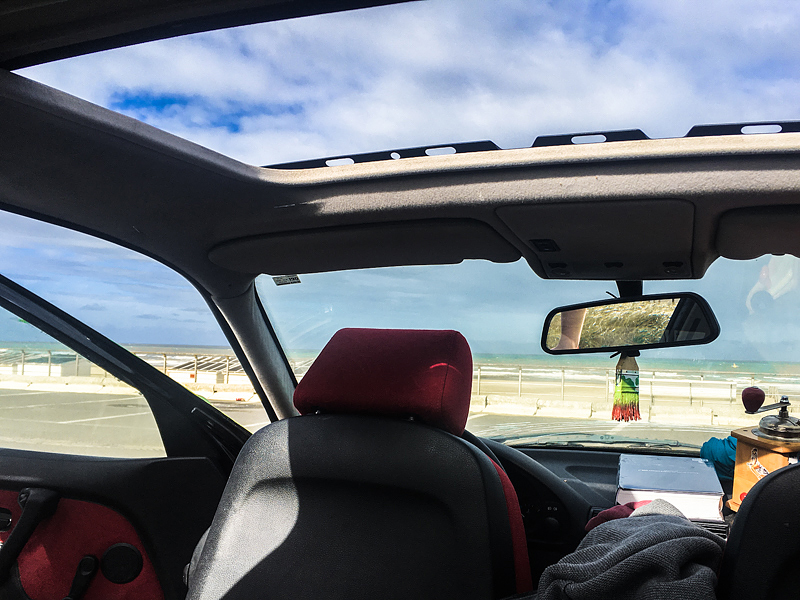 So if you have time for a spontaneous little tour, consider visiting Belgium. And make sure to visit Ghent, not Bruges 😉
Fuerteventura // The turning bays of Corralejo
Fuerteventura // Offroad to Cofete
Berchtesgaden, Germany // A mountain hike with obstacles
Berchtesgaden, Germany // The magical forest
Iran // Persians and their quirky food
Eriskay // Caribbean flair in Scotland
---
*This post contains affiliate links. Purchases made via those links won't cost you a penny more, yet recompensate me with a little commission. Consequently, if you like one of the presented products I've be ever so grateful if you purchased it via my links as a form of appreciation for the work I put into my posts. Thanks!