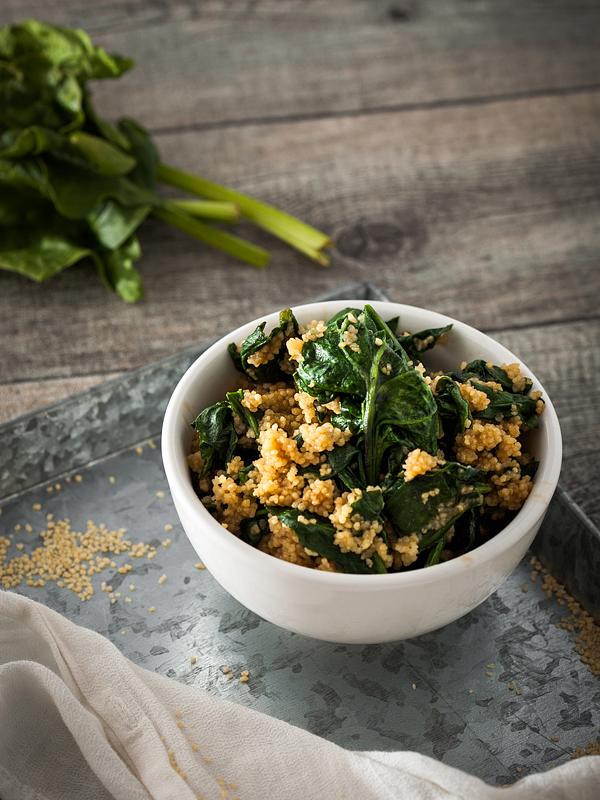 Lately I've been obsessed with fresh spinach. It's so versatile and I usually eat it raw as salad, with pasta, with egg or as stuffing for sweet potatos.
Today's recipe is short and sweet, just as this post.
You won't need longer than 20 minutes. You'll need only one pot and no chopping is required. Also there will be just a little washing-up.
I love such recipes the most. Almost no effort for something so good.
My beloved spinach is therefore accompanied by couscous and delicious peanut sauce. I made peanut sauce quite often lately and I can only recommend you to try it yourself. This version is the lazy, quick shortcut to peanut sauce, not with roasted peanuts but made simply with peanut butter. We're taking the easy way out and let other people do the time consuming roasting 😉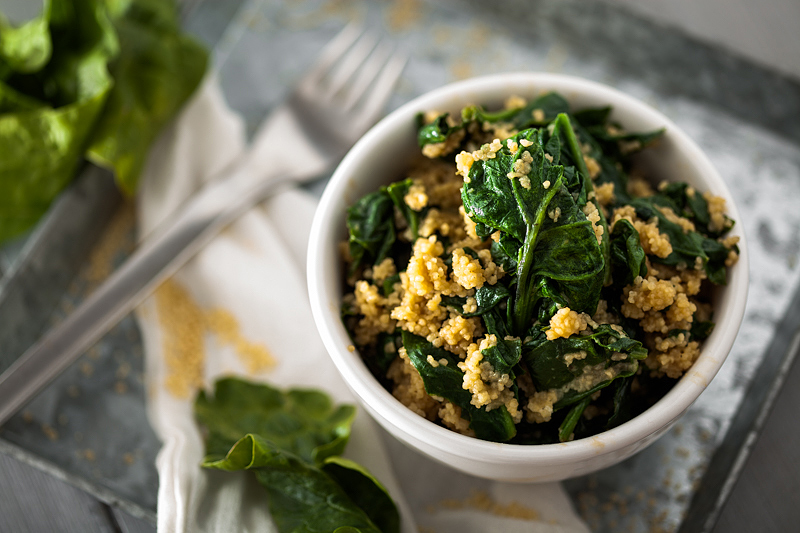 Couscous is by the way my personal tip, if you need something warm and stuffing.
You just douse it with boiling water, cover it with a kitchen towel and 10 minutes later you've got a delicious couscous base for salads, pan dishes or wraps (more wrap inspiration)
Here's an even faster methode involved:

Couscous with Spinach and Peanut Sauce
One pot, 20 minutes, 5 ingredients, no cutting. You'll hardly find a lazier dish than this one.
Portionen / Serves:
one serving
Zutaten / Ingredients
3 hands full of fresh spinach
1 tsp fresh cheese
some salt
1 cup couscous
Peanut Sauce
2 tsp peanut butter
1-2 tbs soy sauce
2 cups water
Zubereitung / Instructions
Heat some oil in a pot / pan
Take 3 hands ful of spinach, rip the leaves roughly with your hands and add them to the pot. Stir them until they have shrunken a bit and add the fresh cheese and some salt.
Stir the peanut butter with soy sauce and water roughly in a glass. Add the sauce mixture and couscous to the pan bring it to a boil and stir it for 5 minutes. Be careful to not let the couscous burn.