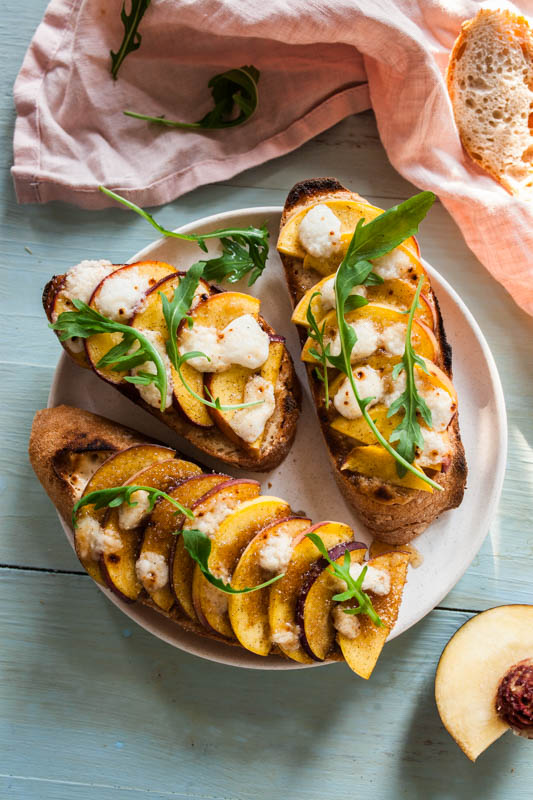 [ad for Klarstein]
The past few months have by far been the busiest and most eventful time of my admittedly still rather young blogger and photography career. So many things happened almost simultaneously. I accepted a job offer as a food photographer in Hamburg and moved there at short notice. Around the same time I got the covenant for a cooperation with Klarstein*. Hiyeah!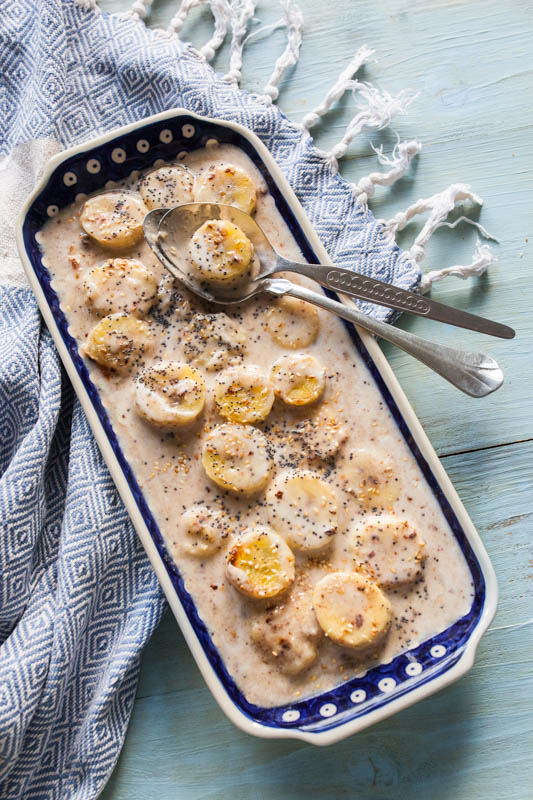 The overall idea was to create a versatile collection of recipes for the Steakreaktor. In order to do that, this device had to find its way into my possession first. Well, back in Dortmund receiving parcels was already quite a struggle. But this was nothing compared to the disastrous conditions at my flat share in Hamburg. This flat is the Bermuda triangle of packages and package deliverers are a myth. A quiet ideat. Never been seen.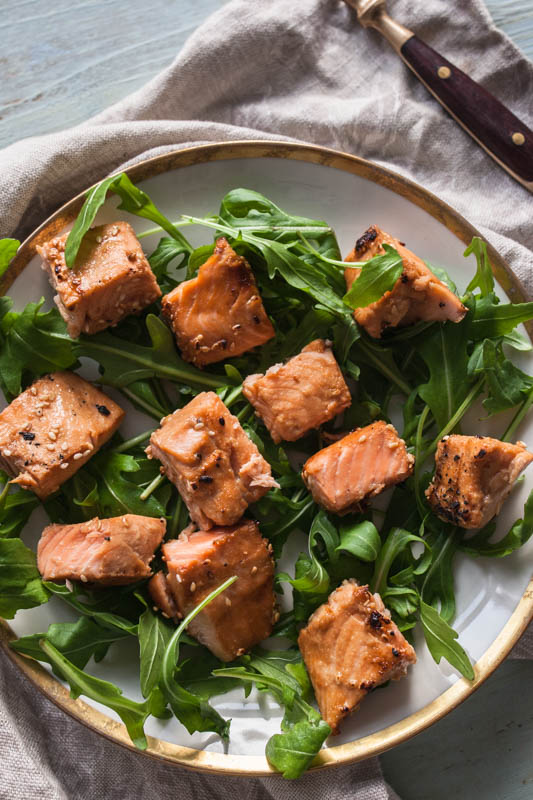 The most practical and least exhausting solution was a parcel counter about 1 ½ km from my flat. As handy and cute this 25 x 35,5 x 40,5 cm infrared grill may seem compared to an ordinary oven, those 14kg a got me sweating in no time. Seriously, I had sore underarms for the next two days 😀
But I made it and the grill finally moved into my flat, suspiciously observed by me and my flat mates.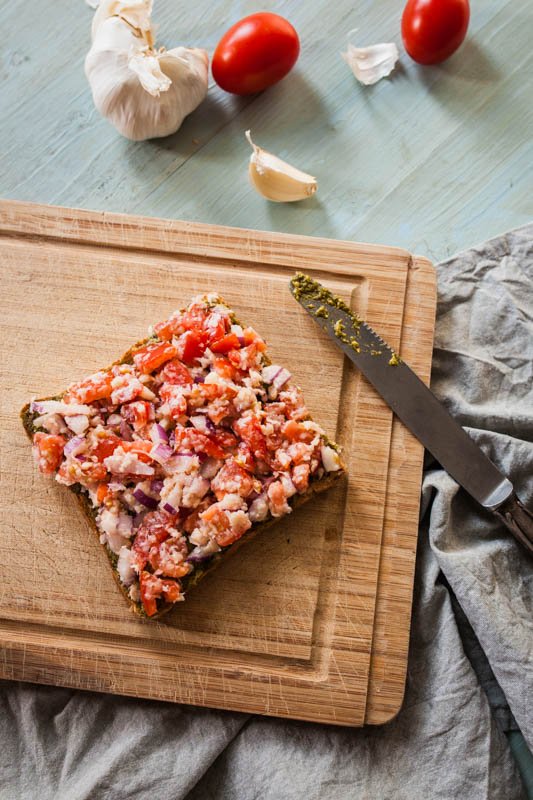 What exactly do you do with such a device? And isn't it dangerous?
Well, good question. After all my blog is called Purple Avocado and not BBQ Avocado.
Time to experiment and find out.
The Steakreaktor from the brand Klarstein* is a so called infrared grill, comparable to the beefer. The one big difference to the beefer is that you can use the Steakreaktor inside. It's the first grill of this kind with an indoor permit.
Lucky me. My first BBQ device and I don't even have to leave my kitchen. Haha!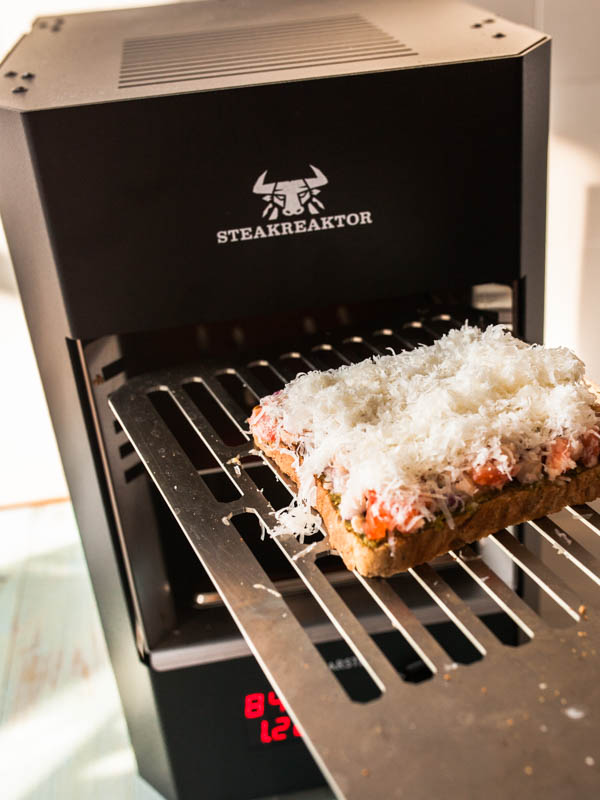 In 4,5 minutes from 0 zu 1562
This infrared barbecue comes with upper heat only, but that's a pretty nasty heat. 850°C which sounds even nastier in Fahrenheit: 1562°F Dang! Good news for all you clumsy fellows out there, the heat will stay inside, and you are safe from burning yourself.
With 850°C / 1562°F you can do quite some awesome stuff. Preparing steak within minutes, a delicious caramelized crust included. But such a heavenly device woud be rather wasted if you only made steak in it, eh? Fish, veggies or sweet desserts are no challenge for it. Or a 2 minute dinner. You can use the upper heat to your advantage and make parmesan cheese crisps or caramelized sugar.
Who should buy a Steakreaktor?
Let's have an honest talk guys. No one really 'NEEDS' a steakreaktor. But neither does anybody need a Thermomix, an iPhone X or a Louis Vuitton bag, duh!
The Steakreaktor is a potentially great play toy for all those, …
who value a good steak more than anything
who love to experiment in the kitchen
summer BBQ lovers, who'd like to stay inside during the winter
BBQ Freaks who need the bajillionth equipment to make the perfect steak
who want to have a warm meal within 2 minutes
Vegans and Vegetarians who won't scare away from the name. It can do more than warming up steak as you can tell from the recipes below 😉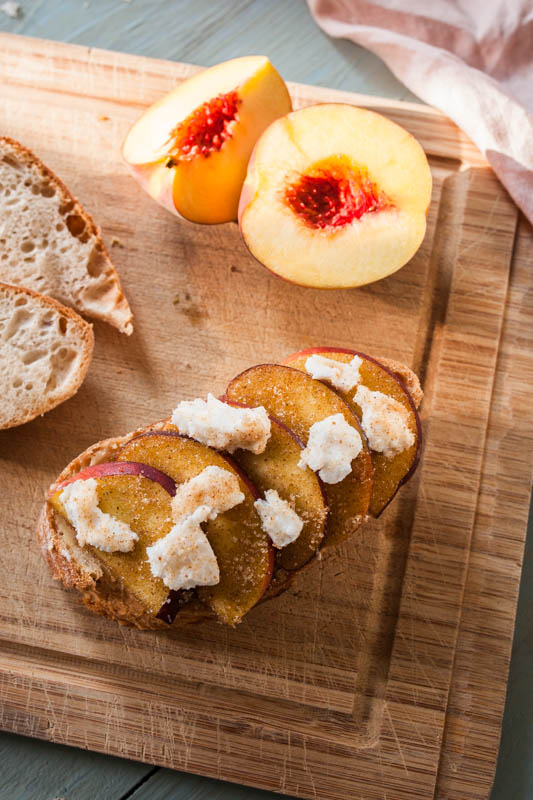 Steakreaktor / Beefer Recipes for inspiration
In order to make your start a little easier I've got you covered with four delicious and quick recipes that go further than smashing a piece of meat on the grill. You can use that magnificent infrared upper heat for fish, veggies, cheese, sugar and so many more things as well.
Tomato bruschetta with parmesan cheese crust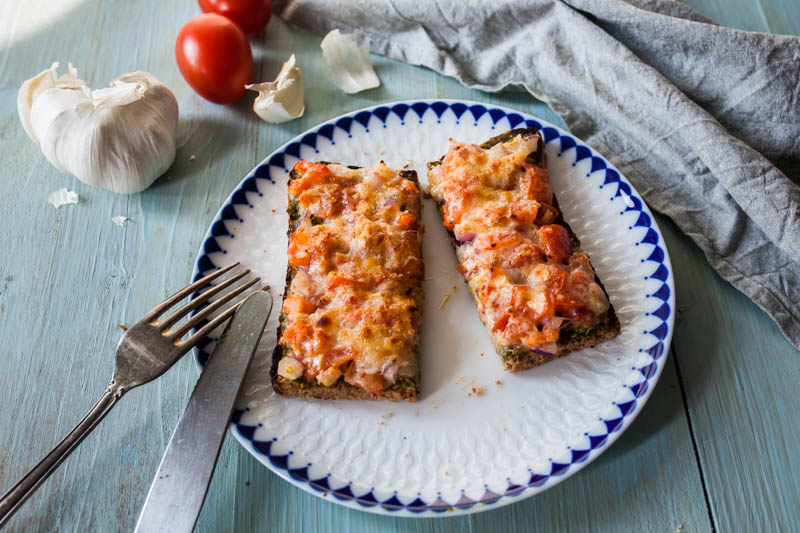 Fruity tomato, creamy pesto and a crispy parmesan crust. Perfect appetizer or a super quick dinner.
Certainly as a toast Hawaii variation equally delicious.

Baguette with caramelized peach, goat cheese and tahini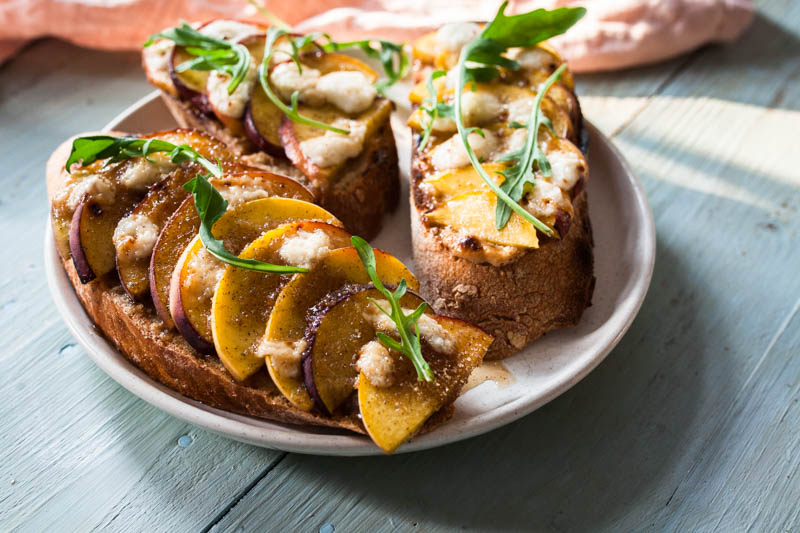 Sweet, salty, strong and hearty. This appetizer has everything your taste buds could wish for. Sweet peach, salty-creamy goat cheese (if you don't like it in this combination, I can't help you anymore) and bitter tahini on a crisp bread with fresh rucola and caramelized sugar.

Salmon in sweet Asian Sesame Marinade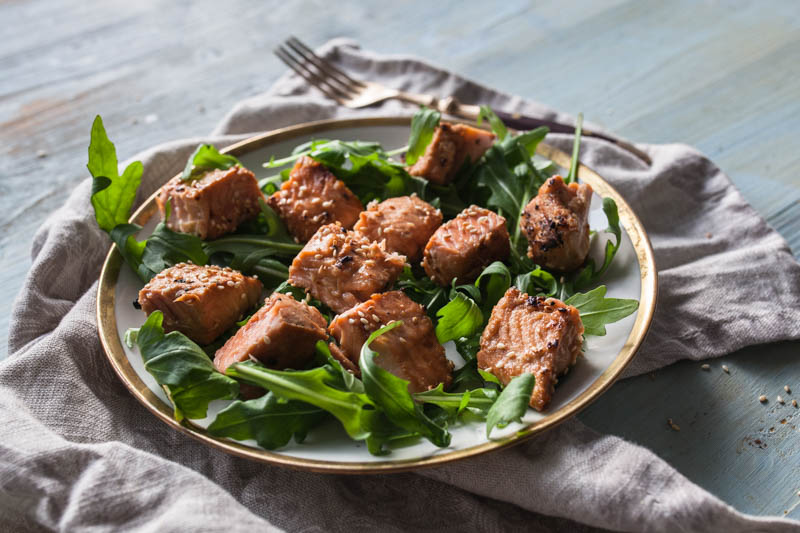 Glazed, juicy salmon done within mere minutes. If you like, you can exchange the salmon for a nice peace of tuna. The slightly Asian inspired marinade goes well with both, salmon and tuna.

Soft and squishy baked banana in coconut milk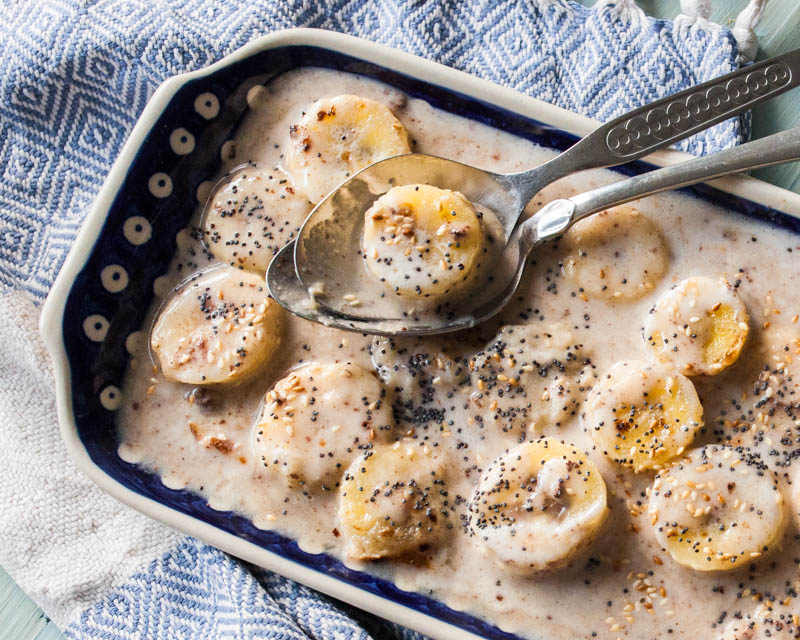 Freely adapted dessert from my favourite Vietnamese Restaurant in Hamburg, the Quan Do
[More restaurant tips for Hamburg]

Pin it for later

Ready for more deliciousness?